ADAMS COUNTY, Pa. — Diane Louise Wolf had something big to look forward to just before she went missing.
Her daughter was expecting twins and was moving from Virginia into her mother's home. Wolf had arranged a baby shower and put a crib on layaway. She even scheduled four weeks off of work to help with the newborns.
"She was happy to be a grandma for the first time," Bonnie Leister recalled. "It was a wonderful feeling. She was the life of the party, just wanted to talk about everything."
Leister was born just 17 months after her sister, Diane. They were two of seven children, four girls and three boys. It was a big family, but the pair were extremely close.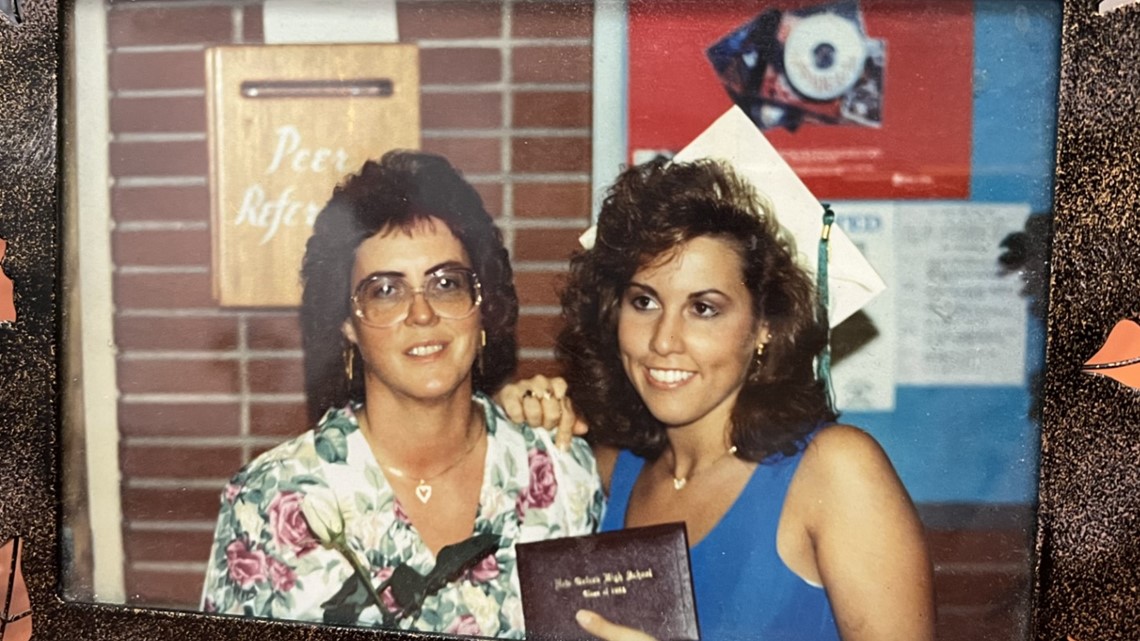 Diane was last seen on Friday, Jan. 29, 1999, at 7 a.m. The 45-year-old had just ended her shift at Hanover Foods Inc., located at 1550 York Street in Hanover.
When she punched out her timecard, it would be the last time anyone ever interacted with Diane.
Police know she stopped at her Conewago Township home to drop off her lunch box.
Surveillance footage also shows Diane cashing a check on Friday, Jan. 29 at 7:33 a.m. She pulled into the former Allfirst Bank on Dart Drive in Hanover and deposited $300.
Her checking account has remained untouched since, according to Trooper Megan Frazer with the Pennsylvania State Police. Diane's final recorded moments remain immortalized on the bank CCTV footage seen below.

Two days later, on Sunday, Jan. 31, Diane's husband, Merle, reported his wife missing. Conewago Township Police were promptly dispatched to the Wolf home on Sycamore Lane to investigate.
Word of Diane's disappearance quickly spread to friends and family members. A search was launched.
Bonnie worked at the Weis Markets on Baltimore Street in Penn Township.
On February 1, she arrived for her shift and spotted Diane's car, a turquoise 1994 Pontiac Grand Prix, in the back corner of the parking lot, three miles from Diane's home.
"We were looking everywhere for her," she recalled. "[I] never expected [to find Diane's car] in the parking lot where I worked."
Bonnie described getting out of her car after spotting her sister's Pontiac. "I rushed over," she recalled. "The windshield was frozen [and] I was scratching [it] to try to get the ice off [and] see if she was in there. [But] she wasn't."
"I just wanted to get in the car and see if she was in the trunk or something. I called the police right away and they came out to the scene and, it was just something, to find her car there," Bonnie continued.
The car was locked and secure, with Diane's dry cleaning still in the backseat. Despite only being unaccounted for three days, Bonnie described her sister's car as being extremely dusty, like it had been in a stone quarry.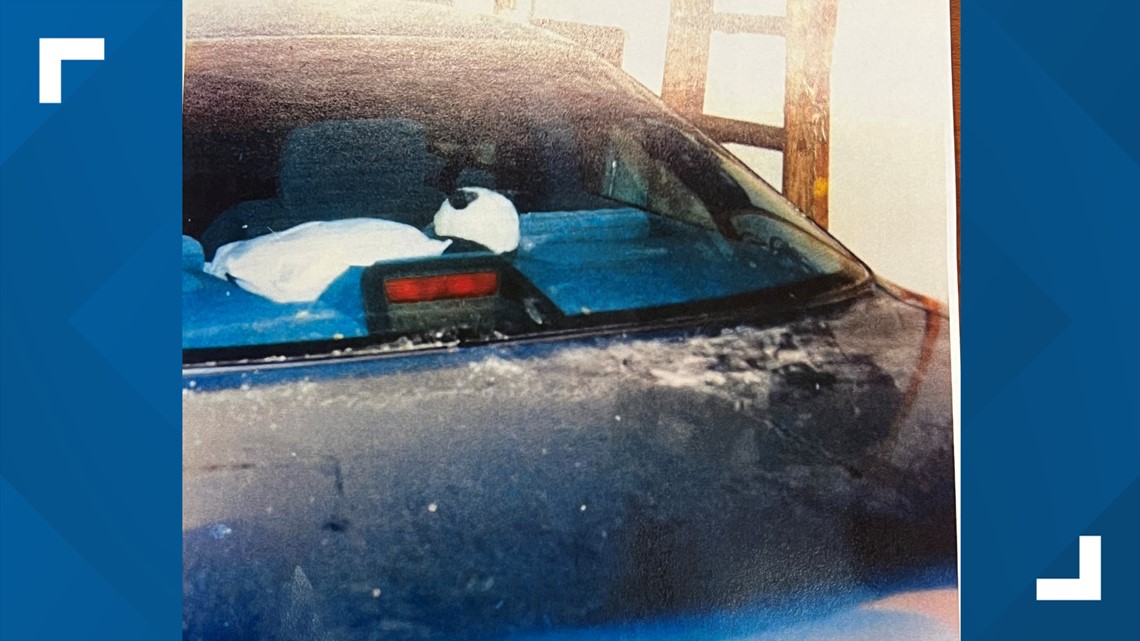 That wasn't the only odd detail about the car.
"Where the car was parked was totally out of character for her," Bonnie explained. "It was way back in the middle of the parking lot. She'd drive around for ten minutes looking around for a front-row spot, she wouldn't have put it there."
Four days later, on Feb. 5, 1999, Diane's case was handed over to the Pennsylvania State Police. The transfer from Conewago Township Police to PSP wasn't out of the ordinary. Due to the size and scale of PSP's operations, larger cases like Diane's are typically transferred to State Police.
Foul play was almost immediately suspected, according to PSP. Diane has been described as a very family-oriented woman who wouldn't just leave on her own.
"It was very suspicious that she did not tell anyone where she was and [that] she just disappeared," Trooper Frazer said. "Diane's daughter was expecting, so it was very suspicious that she [did not] return, because of her roots with her family. That's why we suspected early on that this was something involving foul play."
Troopers immediately began interviewing family members and coworkers of Diane.
"Basically any lead we've had, has been looked into, no matter how small or big it might seem, we are going to follow up on it to make sure that every rock is unturned to find out where she is," said Frazer.
"It's the not knowing, it still hurts," Bonnie said, visibly tearing up. "I miss her."
Most missing person cases are solved relatively quickly, according to Trooper Frazer. The missing individual usually just goes away for a bit and it turns into nothing. However, Diane's case was a little different.
"[PSP] was not handed this case until five days later, so, at that point, we're playing catch-up as well as trying to be productive in finding as many leads as we can," explained Frazer.
"A lot of people think she ran off with somebody or she went on a bus trip, but she wouldn't have ever left without a suitcase," Bonnie said. She continued to explain that Diane was someone who would pack three suitcases for a weekend trip.
"Sometimes I think, 'Did she lose her memory? Is she just wandering around out there?' She was at the age [where] she could have," speculated Debbie. "I don't know if somebody was stalking her. She did change her phone number in December and I asked why but she never really gave a reason, but [also] people did change their phone numbers a lot."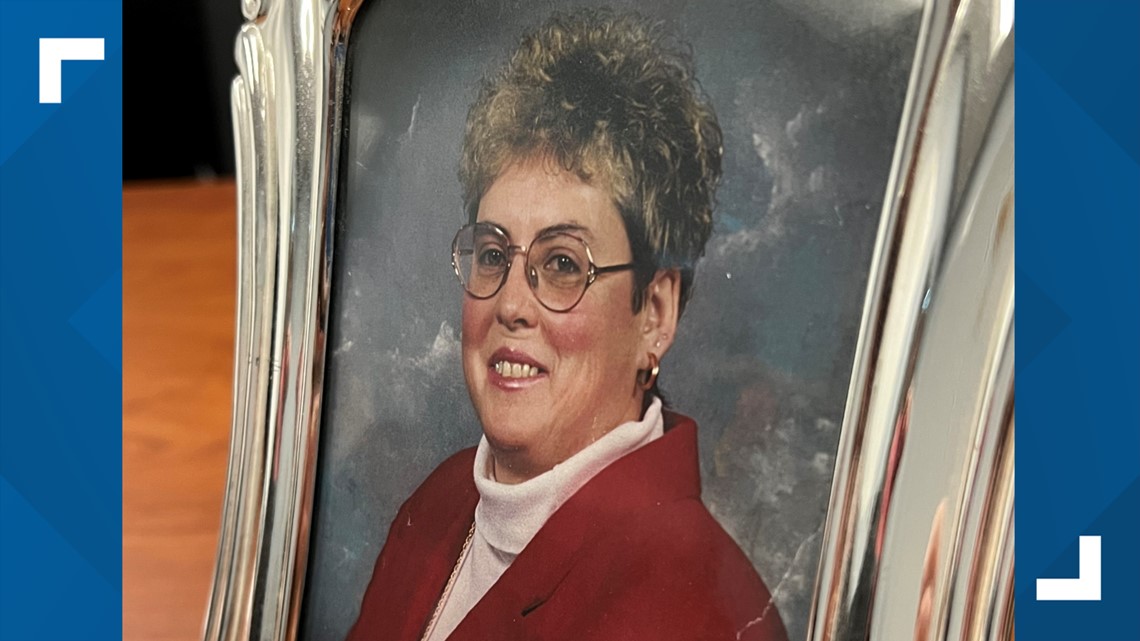 Diane was allegedly worried that she didn't have a will made out and expressed this concern to her mom, according to Bonnie. It was a conversation the girls' mother promised to have later, but it would never happen.
In 2006, Diane was declared legally dead by her husband, Merle. After hearing testimony from two family members and two investigators, an Adams County Judge declared Wolf deceased. Merle testified that the pair never had serious marital problems that would have caused Diane to leave, according to investigators.
There was no funeral service held for Diane, the process was done strictly through the courthouse.
Merle passed away in 2012, which troopers say has made their jobs even harder.
"Since the husband has passed away, there are some challenges that come with that. Without him here, there are some more challenges that we have investigating," said Trooper Frazer.
Diane's job at Hanover Foods Inc. has been described as a "soap opera" of sorts by investigators. Bonnie told FOX43 that she wasn't aware of anything unusual at the time, but has since discovered that Diane was involved in multiple affairs.
"She never told me, she never kept secrets but... things do happen in your life as you get over," she explained.
Bonnie isn't sure if Merle ever found out about the affairs before his death.
State Police keep "cold" cases like Diane's open for 75 years, and continue to follow up on any and all leads related to her disappearance. However, 24 years later, the leads have significantly slowed down.
"The first couple of years after she went missing, I would dream about her. [In] one specific dream, she'd be sitting on my outside bench. My husband would ask, 'What's going on?' And I'd say, 'Diane's outside!' But she wasn't, [but] it was so clear."
"For instances like this, it's definitely crucial to find a body for evidence," Trooper Frazer told FOX43. "Without a body, there are a lot of challenges that we are encountering, but, again, we're not closing this case for another 75 years so we're helpful for any tips or information that could lead us to find the body or her."
"I still think there's hope [of finding her,]" Bonnie said. "Yes, there's no body, but even just to find her pocketbook... where did that go? You just wonder."
Anyone with any information regarding the disappearance of Diane Wolf has been asked to contact PSP Gettysburg at 717-334-8111 or Adams County Crimestoppers at 717-334-8057, who are offering a cash reward. Tips can also be submitted here.
"I always have hope," Bonnie said with a small smile. "Somebody out there knows something," she continued. "Please come forward, any leads at all... good or bad. My father passed away in February, mom in October and just the not knowing, losing a child is hard, but not knowing is another thing."
Bonnie's message to her older sister and best friend is as follows: "Diane, please come home. We miss you and we love you, no questions asked. Just come back."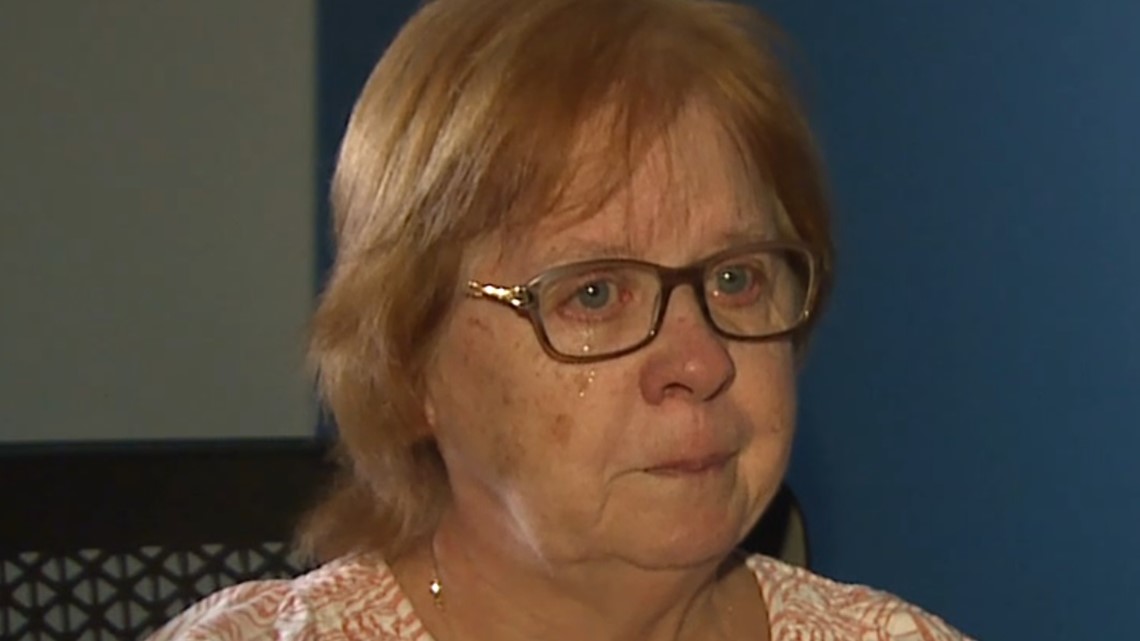 Diane has brown, short brown hair with a reddish tint, brown eyes and glasses. She had a tattoo of a purple rose on her left ankle, a scar on her abdomen and both of her ears were triple pierced. She was 5'6" and weighed 180 lbs. at the time of her disappearance.