YORK COUNTY, Pa. — Jason Knapp graduated from Central York High School with a bright future ahead of him.
One way to best describe him? He was a perfectionist.
As an example, when Jason got an 'F' on a test in grade school, he cried about it for three days, according to his mom, Deborah Boogher.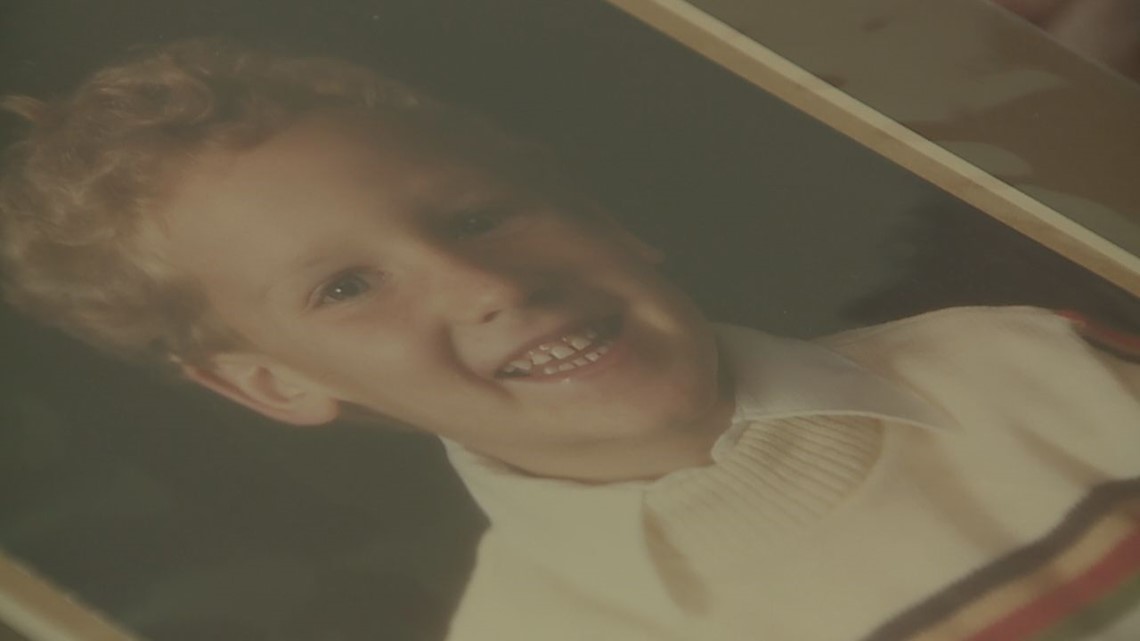 He grew into a handsome 20-year-old man with a beautiful smile. He loved being outdoors and was an avid bike rider.
Knapp continued to excel at college, despite being away from home. He became an ROTC student at Clemson University in South Carolina and majored in mechanical engineering. He did exceptionally well academically.
In his free time, Knapp enjoyed mountain bicycling and target shooting. He had even pledged to the National Society of Pershing Rifles, an elite military organization, just before a fateful day in April.
"It was Easter Sunday, I had talked to him [the day before]. He had called to let me know that he had officially been inducted into the Pershing Rifles and that he and a friend of his had been out looking at a couple of apartments," Deborah recalled.
She told her son to let her know when he wanted her to come down to help with the apartment search. It was a completely normal conversation, with nothing out of the ordinary in Deborah's eyes.
On April 11, 1998, after the phone call, Jason was seen by his roommate at their dorm in University Terrace Apartments.
According to the roommate, Jason was watching a movie at approximately 10:30 p.m. that evening.
To this day, he hasn't been seen since.
At Clemson, Jason called his mom every day, but Deborah didn't think much of a couple of missed phone calls. "It was the end of the school year, he was [likely] studying for his finals and getting all of his paperwork done," she told FOX43.
Several days after April 11, his roommates became concerned over Jason's absence. They called his parents, who reported him missing.
"I called the Clemson police department and talked to [an officer] who went and checked Jason's apartment out," Deborah recalled. "They started checking out hospitals, that was on Friday [April 17]. On Saturday, I decided that I was going to go down there," she said.
Deborah and Jason's father, her ex-husband, made the trip down to Clemson and met with the police department at the beginning of the week, who still hadn't found any leads on Jason's whereabouts.
But, on April 21, nine days after Jason's initial disappearance, his white 1990 Chevrolet Beretta with the Pa. license plate number APV9032 was found, abandoned.
The car was parked in a rugged area of Table Rock State Park in Pickens, South Carolina, approximately 30 miles from Clemson's campus.
"The park superintendent at Table Rock said Jason's car had been sitting up there for nine days but the reason they didn't call [was because] they have a trail that takes seven days [to complete]," Deborah said.
Park rangers saw on the back of Jason's car that he was part of ROTC and assumed he was just on that long trail.
"When day eight came, they thought he was tired [and] someone came to pick him up and he'd get his car [later]. Well, when the car was still there on the ninth day, they called the police department," Deborah continued.
It was the first lead of the case, and would end up being one of very few.
"Jason was relatively new to the community, only having moved to Clemson shortly [before] his disappearance. Unlike most missing person cases that we encounter, Jason didn't have a large and well-established local support network to provide insight into his social habits or routine," said Chief Deputy Chuck James with the Pickens County Sheriff's Office.
Officers with Pickens County Sheriff's Office, located in South Carolina, have worked on Jason's case since the beginning. To this day, they still push for leads and encourage any tipsters to come forward.
"We have gone as far as pursuing leads provided to us by people who claim to have supernatural insight. Just a few years ago, myself and another investigator hiked the mountainous park with someone who alleged that she encountered the spirit of Jason in an effort to gain further insight," Chief James recalled.
"Unfortunately, that encounter did not yield any viable leads, but I think it speaks to the openness that we have approached this investigation with," he continued.
Inside the car, police found a receipt from a Wendy's restaurant dated April 12, 1998, at 1:30 p.m. It's believed that Jason drove to the trail on April 12, presumably alone, but that is unknown.
"He enjoyed mountain biking, but Jason didn't like to do anything by himself," Deborah told FOX43. "If he couldn't find someone to do something [with him then] he didn't usually go. How he ended up there, to this day, is a mystery to everybody."
The park was searched for two weeks. No signs of foul play inside Jason's car or around the immediate area were discovered by investigators.
He had withdrawn $20 from his bank account the day he disappeared, but his bank accounts have remained untouched since. He didn't have his bike or any camping gear with him.
"This [park] is 3,000 acres of wilderness and it is rough, so I don't know why he went up there. We know he went in the park but we don't know if he stayed," said Deborah.
Searches for Jason have been conducted at Table Rock State Park for years following his disappearance and still... nothing.
"Jason's car was at the entrance of a 3,000 plus acre park with multiple trail systems that traverse steep mountain terrain, some of which reach into adjacent counties and extend for miles," said Chief James. "If he had gone into the park, particularly on a holiday weekend during peak attendance, it wouldn't be uncommon for a lone hiker to have gone unnoticed by his fellow hikers, especially if he managed to get off of the actual trail system."
In 2017, Deborah and Jason's father began the process to declare their son legally deceased. On Jan. 31, 2018, it was completed and Jason was declared dead.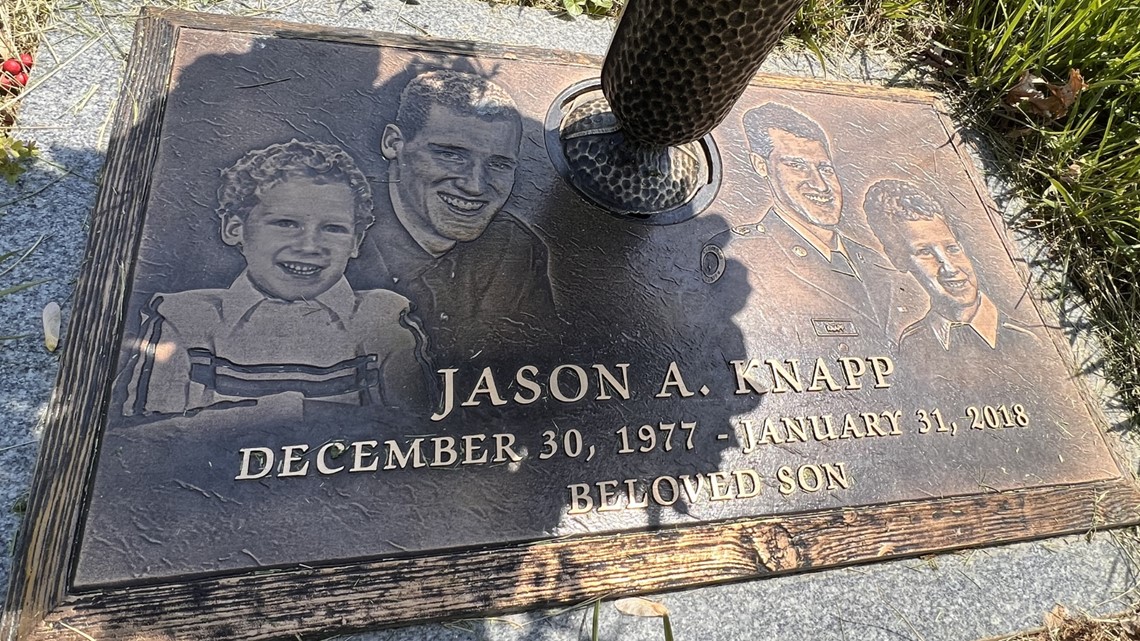 "The decision was, it [had been] 20 years and his dad's health was getting bad and I've had my own health issues. I felt the time had come to do it, so that if either one of us passed, we didn't leave this unresolved for someone else to deal with," Deborah remembered.
"It gave us a [chance] to say goodbye in our own way," she continued. "I won't say closure, because there is no such thing. Even if we find out what happened to Jason and maybe find remains, we're never going to know all the answers."
One year later, Jason's father passed away.

Excluding 2020 through 2022, Deborah has traveled down to South Carolina every year to remember her son. She's placed a bench in the Botanical Gardens at Clemson where she will sit and pen a letter to her son. She'll then laminate it and bring back the letter, along with yellow roses or flowers to put on the bench.
"It isn't easy, but I've learned to deal with [the grief] and do what I need to do," Deborah told FOX43.
She just returned from her 2023 trip to South Carolina and bought 25 yellow carnations at the military plaza, alongside her letter to Jason.
"When I went up to check on it [and] take pictures this year, somebody put their 2023 [graduation] tassel on the ground in front of Jason's flowers. In 2018, someone [even] put rose petals and made a heart on his bench," she remembered with a smile.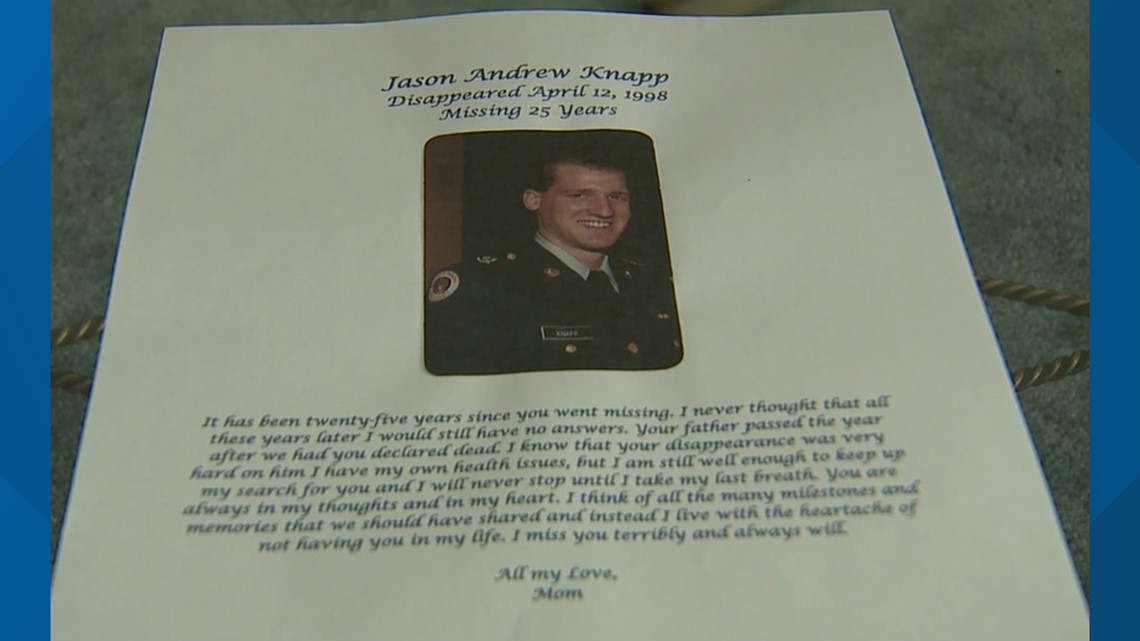 People know Jason's name and story in South Carolina, but Deborah says his story isn't as well-known around his hometown of York. "When Jason went missing the media wasn't what it is today. Nowadays, everything is on the internet right away [but] when Jason went missing it was very hard to get
Deborah thinks that there's someone in the world who may have key information about Jason's disappearance.
"I think somebody [knows something about Jason's case] because that park has people from all over the county," she said. "[Maybe] they weren't local and they've gone home and have no idea that they know something [crucial]."
Twenty-five years later, Deborah knows little more than she did in 1998 about Jason.
"It gets harder every year that I go down [to Clemson] because I'm getting older and I'm not going to be here forever. I'd really like to know what happened," she said.
"Unfortunately, after 25 years this case remains cold [despite us visiting it] multiple times throughout the year. Particularly viable leads have become increasingly difficult to come by and mean of the leads that do come in have either already been vetted by other investigators or the source of the lead is nearly impossible to find," Chief James told FOX43.
"Nevertheless, every single year we make a concerted effort to push the story out to local media in an effort to drum up additional leads for us to purse," he added.
The National Center for Missing and Exploited Children (NCMEC) released the following age progression photos of Jason, something they have been doing since 2006.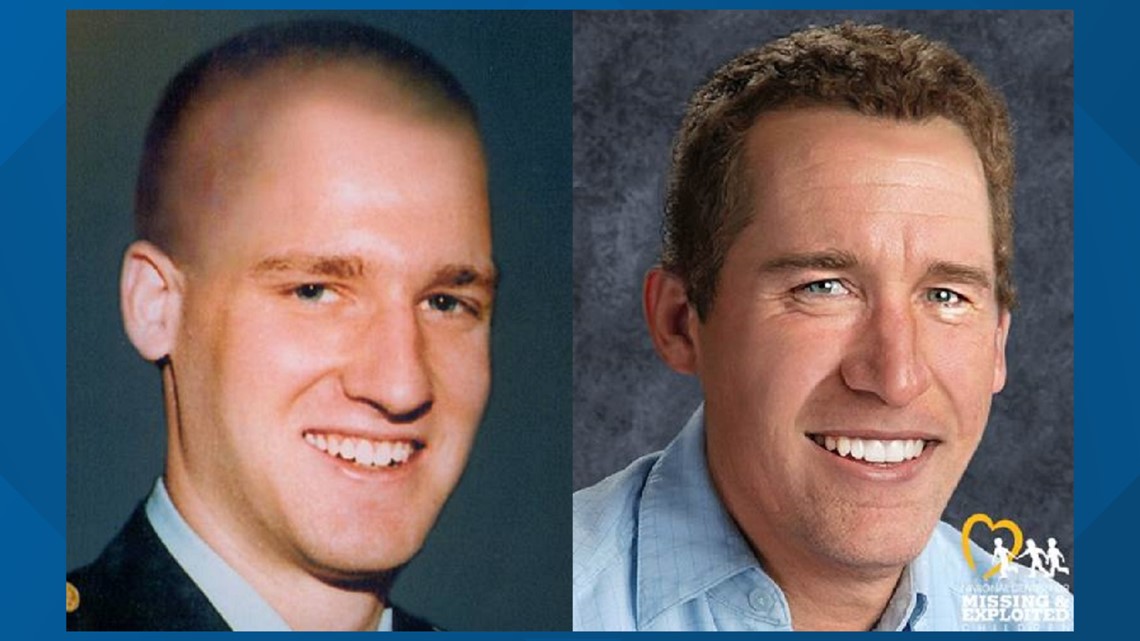 "Age progressions, as a whole, are extremely important for us to put out to the public," said John Bischoff III, the vice president for the missing children division at NCMEC. "They're an investigative tool, intended to keep [people] in the media."
According to Bischoff, technology has progressed so much that the organization could generate real-life-looking age-progressed photos, but they choose not to because it's a composite- or a possibility- of what this person may look like, not a guarantee.
"What we're really trying to do is highlight certain facial features that someone may recognize and say, 'I know who that is!'" Bischoff told FOX43.
NCMEC continuously sends out age-progression photos alongside media pushes to keep the names and faces of missing individuals in the public's eye.
"[We want to] keep the public aware that Jason is still missing. He needs your help, his family needs your help," said Bischoff.
He says that no tip is too small or insignificant and that NCMEC is happy to take information to ensure it's passed along to law enforcement.
"It's part of our mission. It's what we owe to Jason and [his] family to find out where he is or what happened to him," said Bischoff. "Until we have that information we're going to keep doing age progressions."
There are some things that people, especially around York, don't know about her son.
"Jason was a very private person and all this publicity, he would not like it at all," she recalled fondly. "He had the most beautiful smile. He and I were very close. I miss going to the movies with him, going to dinner with him and I just miss not having him around."
"I didn't get to see him graduate from college, I didn't see him get married, I didn't see him start a family... all the things people my age should be enjoying, I don't have that," she continued, tearing up while remembering what was lost alongside her son's disappearance.
It's not just in South Carolina that Deborah writes letters to her missing son. She likes to write down what's going on in the world just in case Jason returns home.
"I [still] think he might come home one day, it's a war between my heart and my brain," she said. "My brain tells me he's probably not here, but my heart says there's still hope. So I keep [writing him letters]... in case he comes home."
Anyone with information relating to Jason's disappearance should contact the Clemson Police Department at 864-624-2008.
He went missing at 20 years old. Jason was 6'0" tall and weighed 150 pounds.
He was last seen wearing a t-shirt, blue jeans, blue sneakers and possibly a hat with the Army ROTC insignia and a watch. He had a faint scar on the knuckle of his right middle finger.
"Things keep changing, everybody's life moves on, and mine's still stuck in 1998. My future is gone," said Deborah.
Bischoff says he and members of NCMEC will continue to pursue Jason's case and provide updated photos so long as hope exists to find him.