A CHILLY NIGHT: Showers will clear this evening and lead to partly cloudy skies overnight. Temperatures are expected to drop well below normal once again with low 40s in Harrisburg and the surrounding area and 30s possible closer to the mountains. A frost advisory has been issued from 2 am to 8 am Sunday morning for Mifflin, Juniata, and Perry counties. Frost could kill sensitive outdoor plants if left uncovered.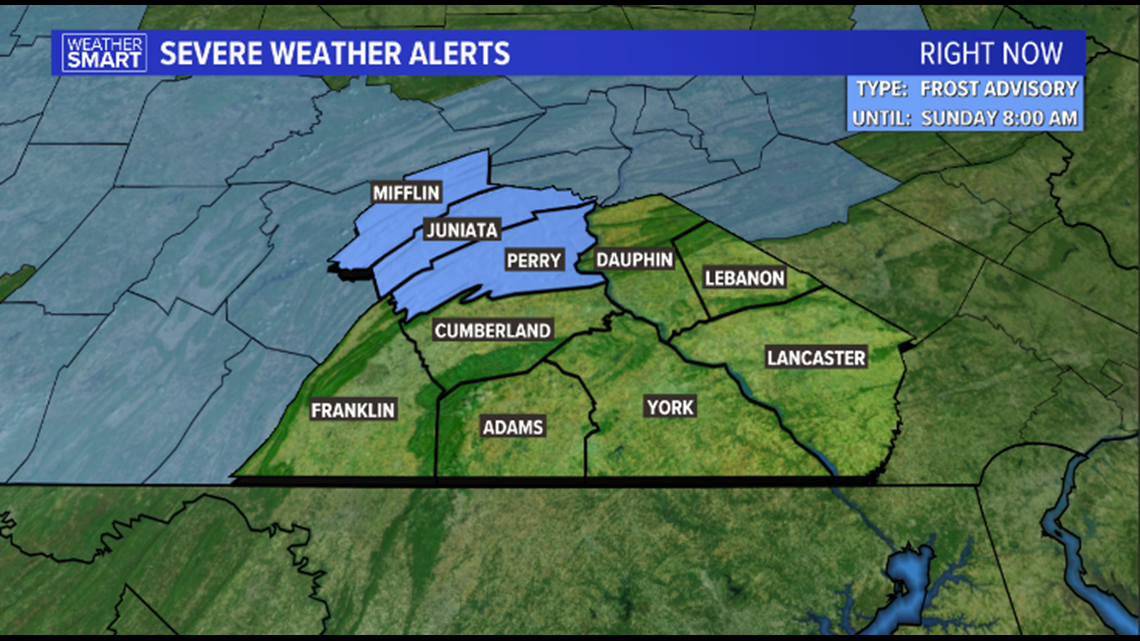 MOTHERS DAY: Mother's day is also going to be a bit chilly. We are starting off mostly dry with mostly cloudy skies. The weather should remain quiet for any breakfast or brunch plans you have. By around lunchtime, showers will move in from the west and will stick around for much of the evening and overnight time period. Temperatures will only be in the low 50s around lunchtime and mid 50s in the afternoon.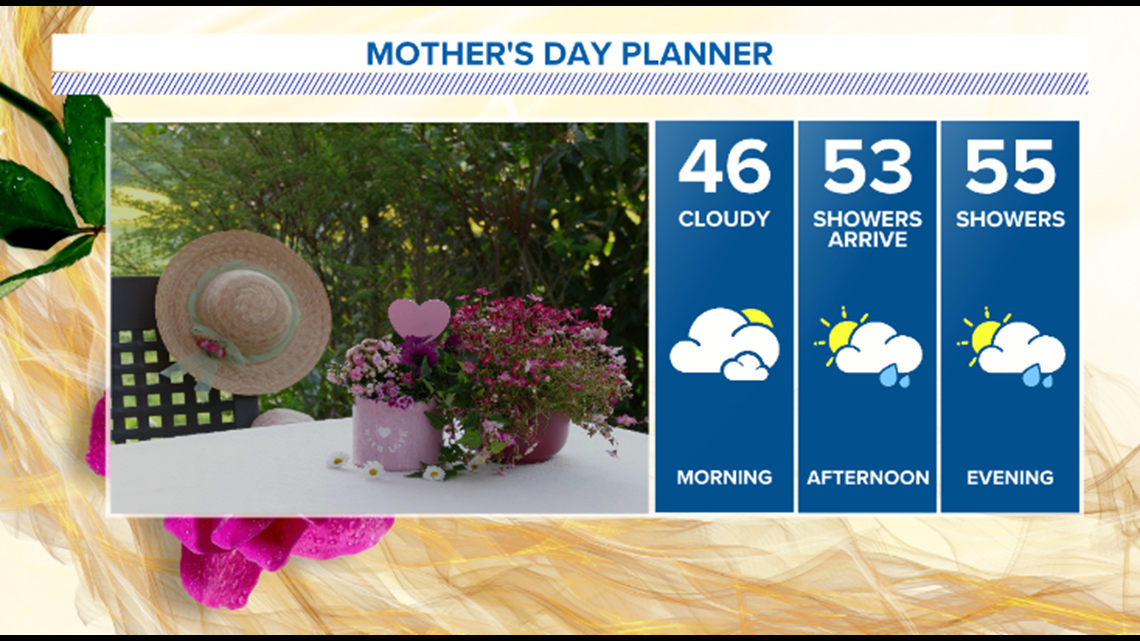 STAYING COOL NEXT WEEK: The cooler temperatures linger into the early part of next week. Monday still brings some small rain chances in the early morning hours before drier weather returns. By Monday afternoon there's partly sunny skies and a bit of a breeze throughout the rest of the day. It still remains below average, with highs in the middle 60s. Tuesday is partly cloudy and breezy. Expect temperatures in the lower to middle 60s. Wednesday is a bit milder under partly cloudy skies with highs in the middle to upper 60s. Temperatures look to remain below average through the end of the week with the chance for rain returning on Friday.
Stay Weather Smart with FOX43! Have a great weekend!
-Meteorologist Danielle Miller