PENNSYLVANIA, USA — ROUNDS OF RAIN: Ian will keep showers in the forecast through the end of the weekend with continued clouds, breezy winds and cool high temperatures. Take it slow out and about, as some rain may turn heavier at times. Otherwise, we do not expect major flooding concern other than isolated instances of ponding on roads and walkways! Showers will continue through the day on Sunday, bringing rainfall totals up to 1 and 3" when all is said and done.

Along with the scattered rain, expect breezy winds sustained anywhere from 5 to 15 MPH and gust speeds as high or in excess of 25 MPH. Temperature wise we look to rise from the lower 50s to the upper 50s, to near 60 degrees through the afternoon, below average for this time of year.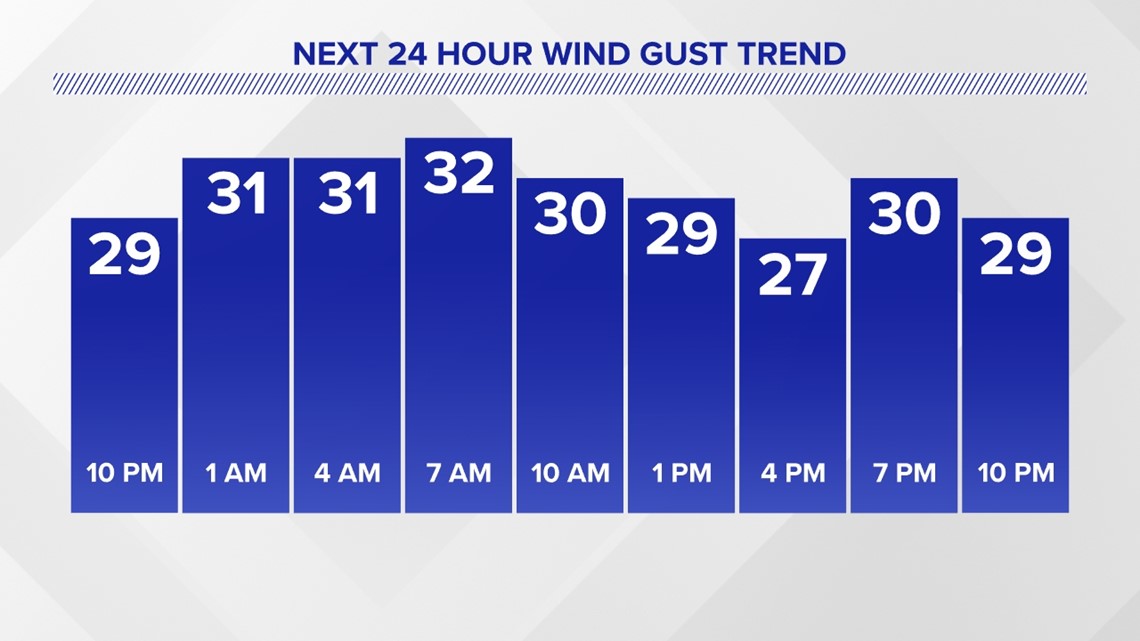 IAN EXITS EARLY WEEK: High pressure to the north should help to push Ian eastward, helping us to dry out through much of next week. A few lingering showers and clouds will remain possible on Monday and Tuesday, otherwise sky should brighten up. Highs to begin the week will still hover near 60 degrees, but once we get that sunshine we can expect the lower 70s mid to late week!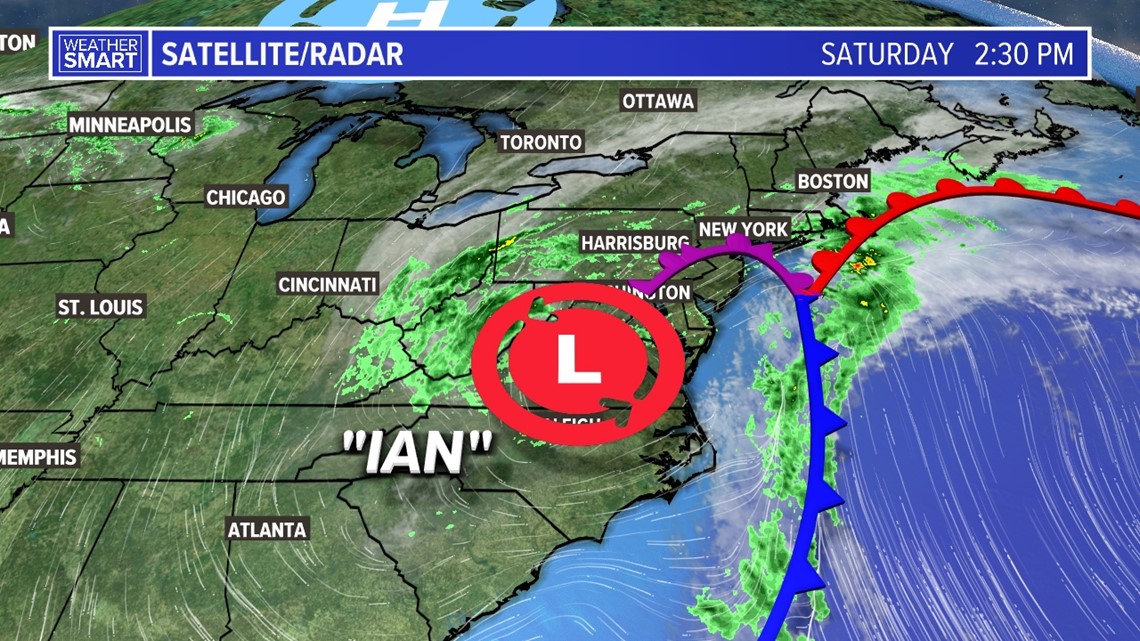 Stay Weather Smart with FOX43! Have a great weekend!
-Meteorologist Ally Debicki