PENNSYLVANIA, USA — CLOUDS AGAIN: Temperatures stay steady in the 60s through the evening hours, so get out and enjoy! Overnight lows drop into the mid-50s once again out the door in the morning. Thursday remains mostly dry, but clouds thicken up again. A stray shower is possible.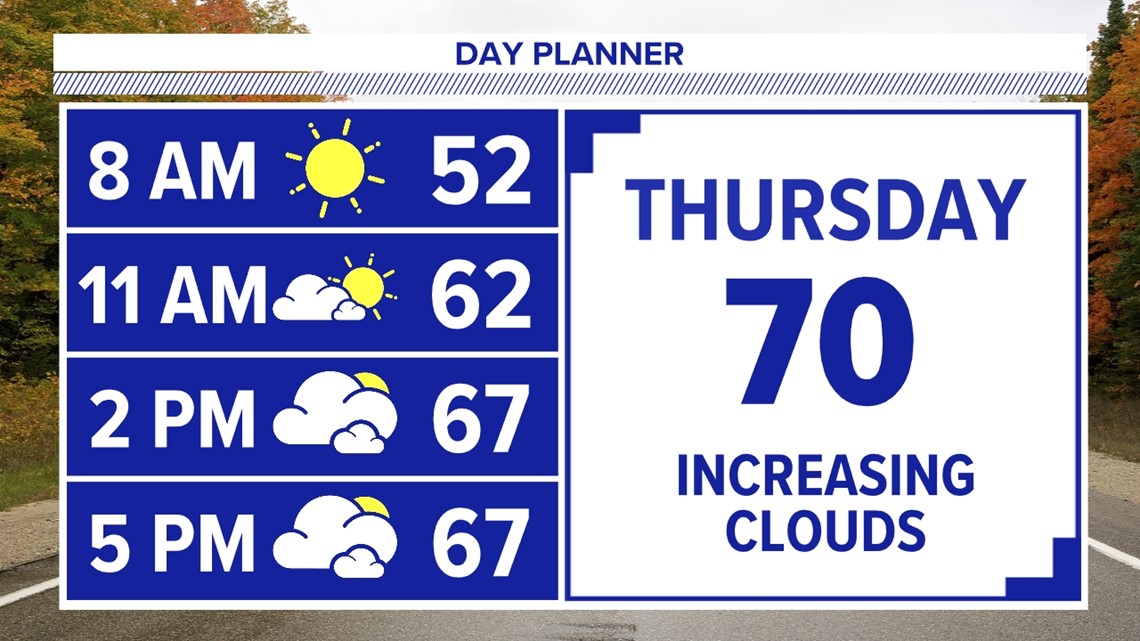 Temperatures are a little higher, putting most folks in the middle 60s to near 70 degrees. Friday brings a return to some showers and could be heavy at times, especially in the morning. There will be drier periods of time. Highs are in the middle to upper 60s.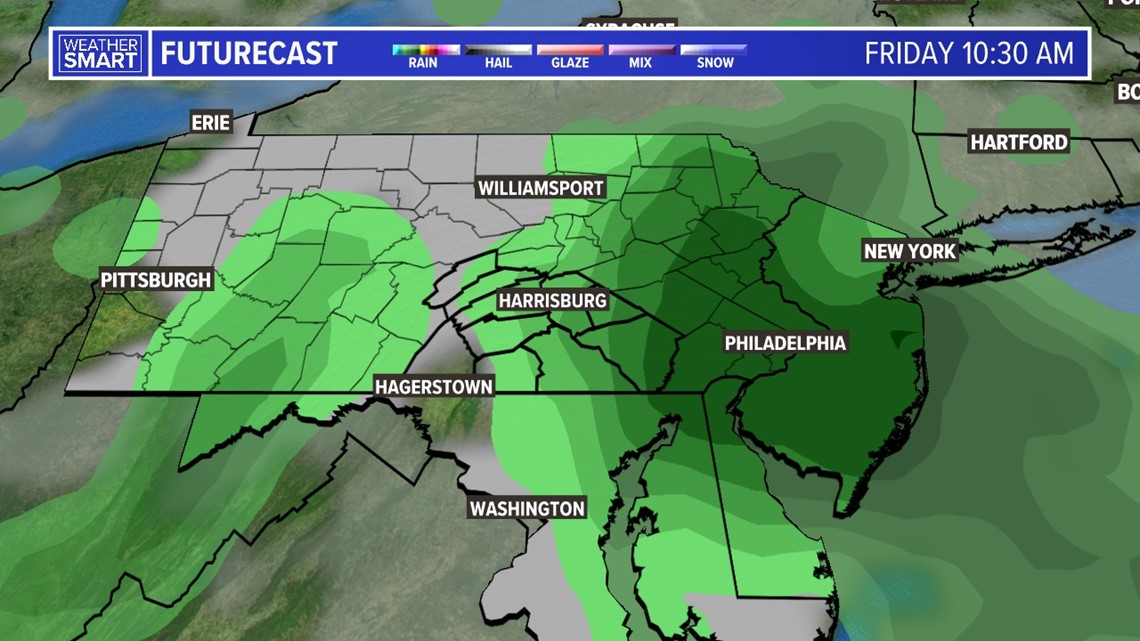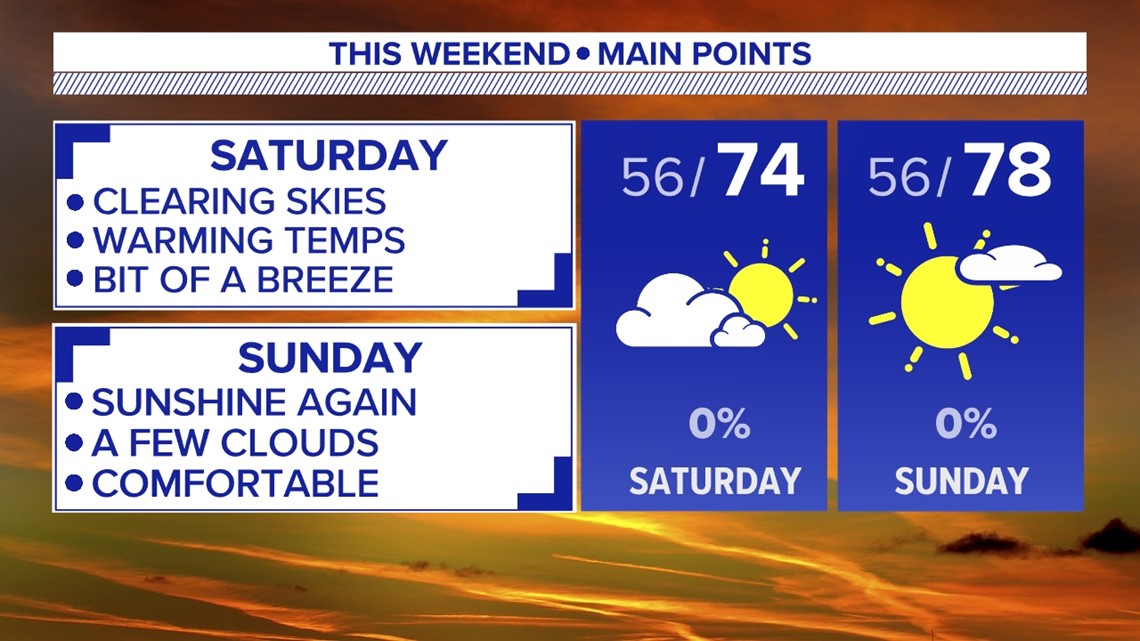 WEEKEND OUTLOOK: A much more optimistic weekend is ahead this time around! Plenty of sunshine is ahead for Saturday afternoon after a cloudy start, with milder highs in the upper 60s to lower 70s. The bountiful sunshine continues into Sunday, and temperatures turn even warmer. Highs are in the lower to middle 70s!
STAYING WARM: The warmth hangs around to start the new week! Monday continues the warming trend! Temperatures reach the mid 70 to near 80 degrees under partly cloudy skies! Tuesday is similar with sunshine and some passing clouds. Highs are in the middle 70s to near 80 degrees again.
Stay Weather Smart with the FOX43 Weather Team all week long!
-Chief Meteorologist Bradon Long