ROCHESTER, N.Y. — You can expect to see more of the same from the Hershey Bears in game four of the AHL Eastern Conference Finals after a 4-2 victory in game three Saturday.
Bears Head Coach Todd Nelson said he plans to make no lineup changes against the Rochester Americans tonight.
"We've got to be ready. Last game, the crowd was loud. It was a tough environment and I think the guys, I don't know if they had jitters or whatever it was, we were kind of forcing plays. But as the period went on, we started playing our game," Nelson said.
Nelson also acknowledged the Americans pressed hard for the rest of game three.
"In the second and third, they kind of took it to us. We expect them to come out like they did in the second and third," Nelson added.
Monday's morning skate was optional for Hershey, but was highly attended with more than 15 players participating.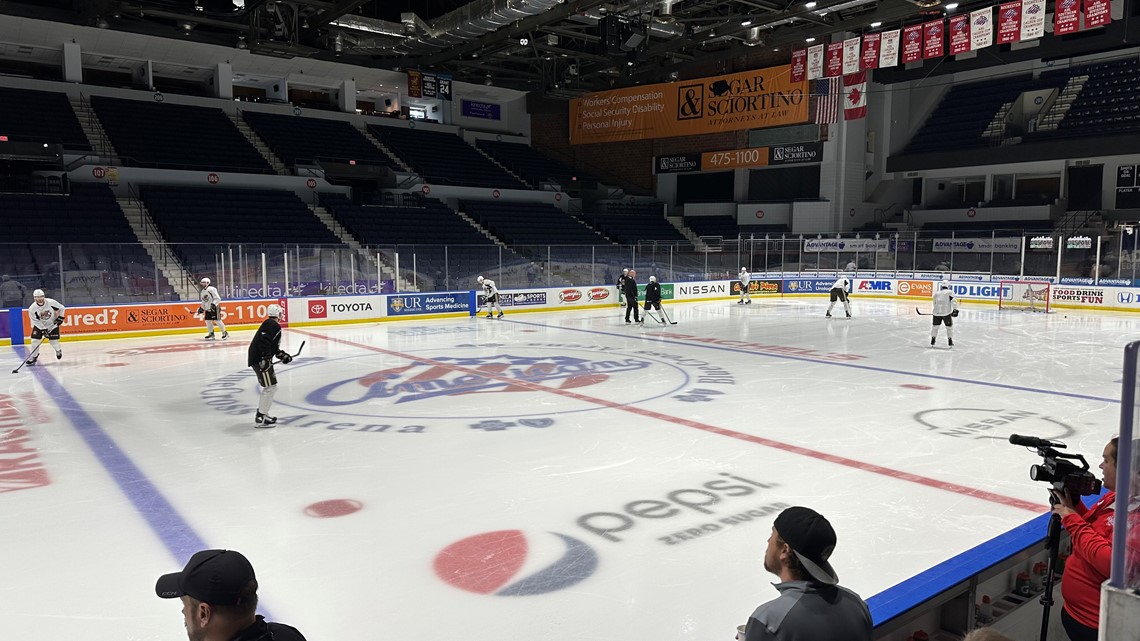 Hunter Shepard has been strong for Hershey since getting pulled in game one of the series.
Since then, Shepard has stopped 55-of-57 shots for a .965 save percentage. He blanked the Amerks in game two. It was the first playoff shutout of his professional career, both in the ECHL and AHL.
In 10 games this postseason, Shepard has 1.90 goals-against average and a .929 save percentage, ranking him the best among all goaltenders still playing.
Quick Notes
- Tonight is Hershey's first game played on Memorial Day since 2009. It was a 5-2 win at Providence to advance to the Calder Cup Finals.
- Hershey is 7-0 this postseason when scoring a power play goal. The Bears have connected on the PP their past two games.
Referees: Beau Halkidis (#48), Carter Sandlak (#47)
Linespersons: Joseph Mahon (#89), Shawn Oliver (#56)
You can watch tonight's game on FOX43 following the conclusion of the NASCAR Cup Series Coca-Cola 600.
The game will run in its entirety on Antenna TV, which is FOX43.2 over the air.
You can also find it on Xfinity Ch. 247 and 1178, Verizon FiOS Ch. 463, Blue Ridge Ephrata Ch. 91, and Blue Ridge Newberry/Duncannon Ch. 88 in the Harrisburg-Lancaster-Lebanon-York area.
The FOX43 broadcast will be simulcast on NBC Sports Washington for fans in the Washington, D.C. area.