YORK, Pa. — This week we don't have just one but three Furry Friends to share from the York County SPCA!
First, we have Elle and Manny. This bonded pair of kittens are two peas in a pod. They currently live in a foster home where they love to play with the family dog. Their foster family describes the two as free spirits with lots of spunk.
Elle and Manny will need an experienced cat home because they both have a mild to moderate case of megacolon. This causes their colon to be enlarged. Both kittens are on a special diet and medication to help manage this condition. Despite this, they are both still playful and rambunctious!

Our third Furry Friend this week is Moto Moto. This 10-year-old pit bull has a big heart with an even bigger personality. He loves treats, car rides, and cuddles.
Moto Moto is a staff favorite. He loves people and other dogs. He's also presented well with cats at the shelter, though if his forever family does have cats, they'll need a slow and well-managed introduction.
After four months at the shelter, he's hoping to find his forever home soon.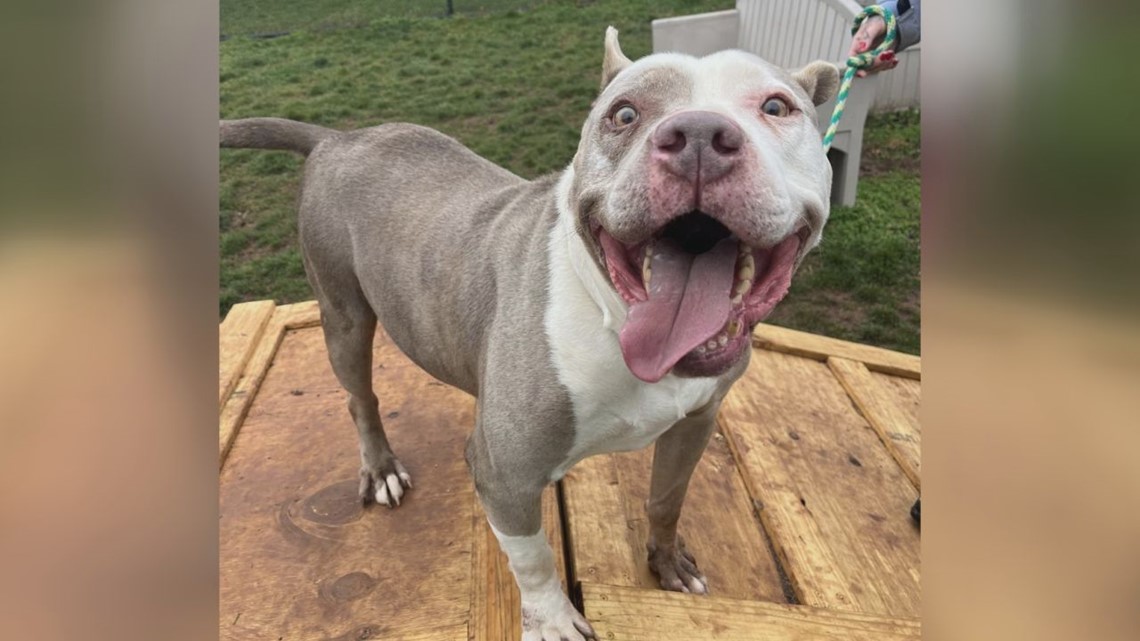 All dog adoption fees are currently waived at the York County SPCA as the shelter's kennel is near capacity. If you are thinking of adopting a dog to add to your family, this is a great time to do it!
You can visit all of the adoptable pets at the York County SPCA during public browsing hours on Tuesdays, Wednesdays, Thursdays, and Saturdays between 10 am and 2 pm. Or you can fill out an adoption application on their website.