TEMPS LOWER TODAY: Thanks to more northerly winds ushering in cooler air ahead of our next chance of rain, temperatures don't make it as far today up the thermometer. We see the low-to-mid 50s area-wide with increasing clouds as we head towards the evening. Otherwise, that cool northeasterly breeze will kick up to about 5-15mph for our Thursday.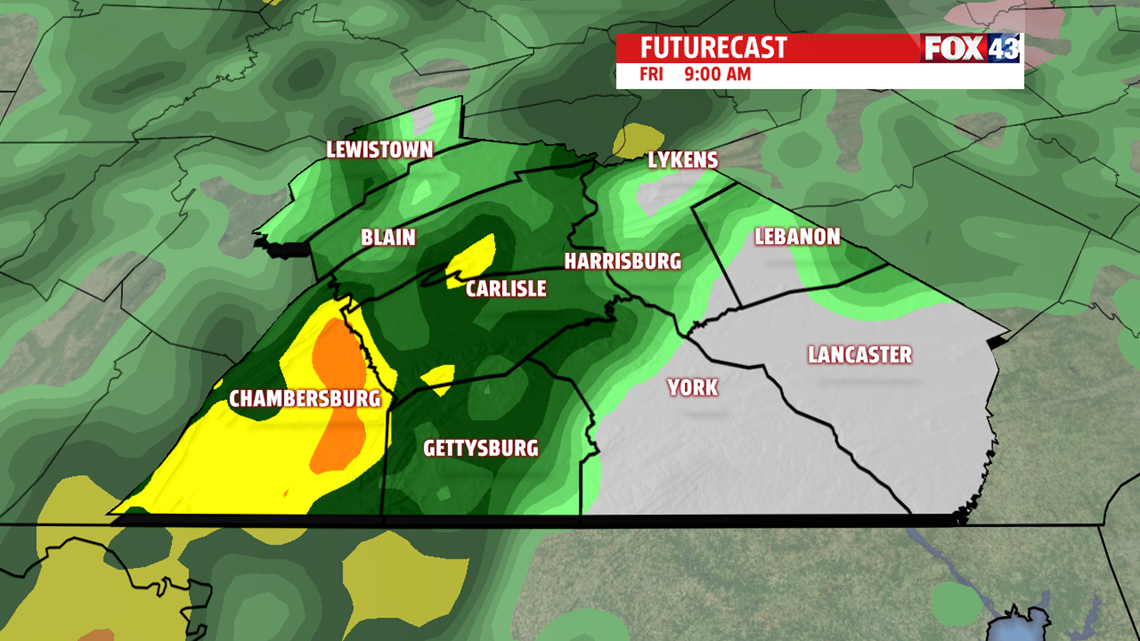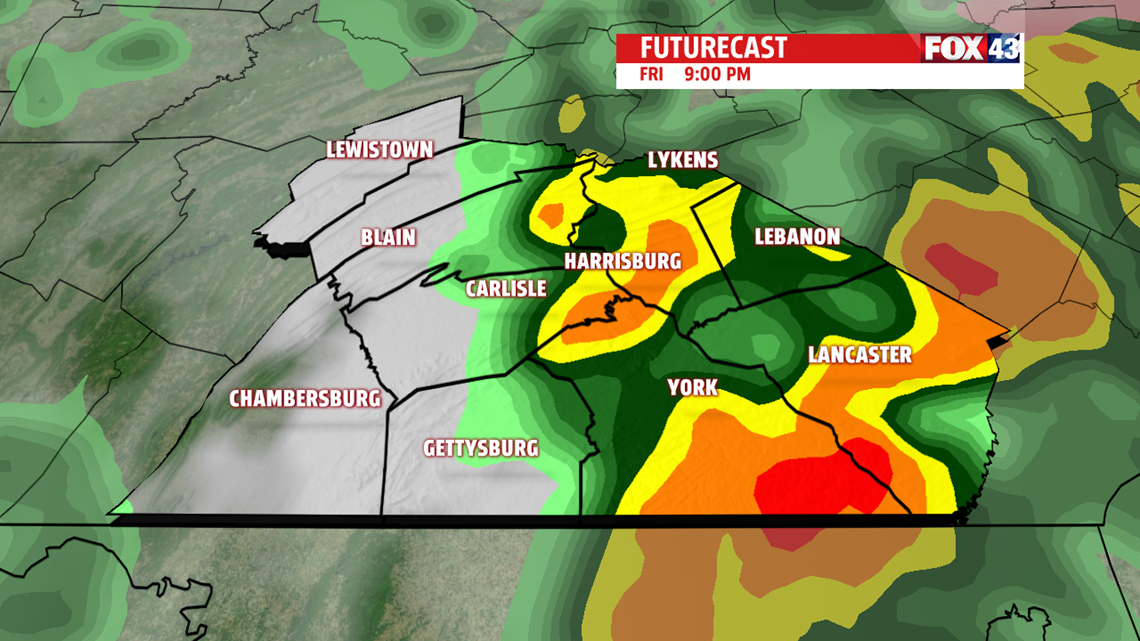 LATE RAIN INTO TOMORROW: The chance of a late shower is there for the late afternoon into the evening, but the main show starts overnight tonight right into the heart of the morning commute. Scattered showers take over the area towards the mid-morning and spread throughout the morning. These showers stick around for a lot of the day, too, even into the early evening. The longer-lasting duration combined with moderate-to-heavy rainfall at times with totals nearing and above than 1" mark leaves the chance for flooding of creeks and streams as you go throughout the day, so be on the lookout as you head throughout Friday.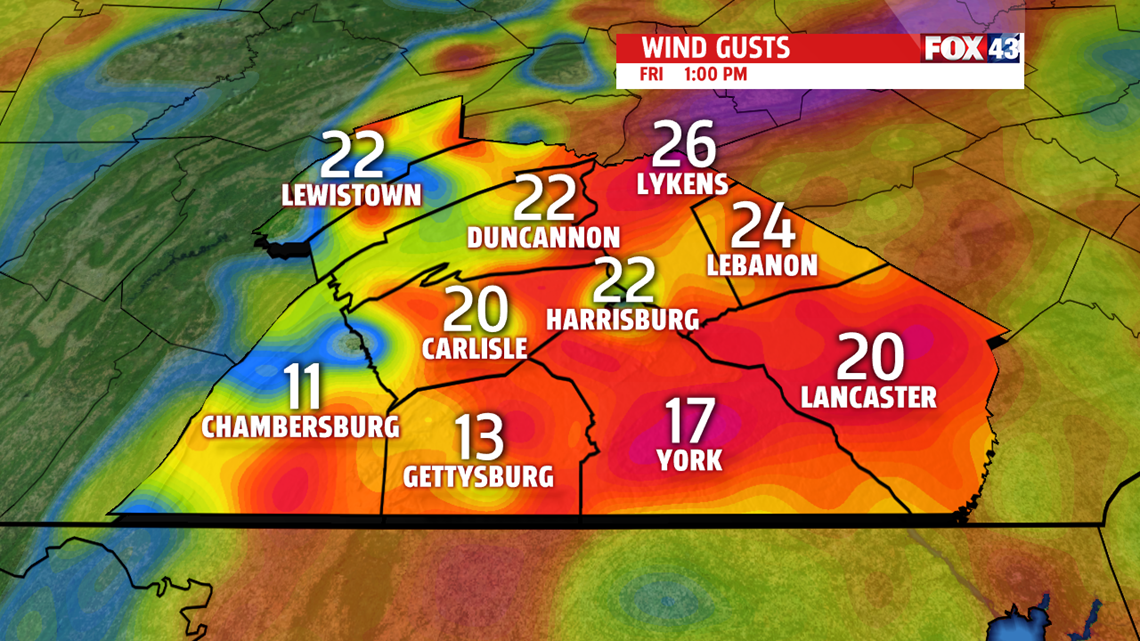 Otherwise, we're a bit chilly with highs only reaching the 40s on a cloudy, dreary and breezy end to the work week with winds gusting to 20mph at times.
PLEASANT WEEKEND: Once the showers clear late on Friday, we see more sunshine and a return to warmer temperatures heading into the weekend. Clouds will be a bit slow to clear on Saturday, but we see sunshine by the afternoon and again on Sunday.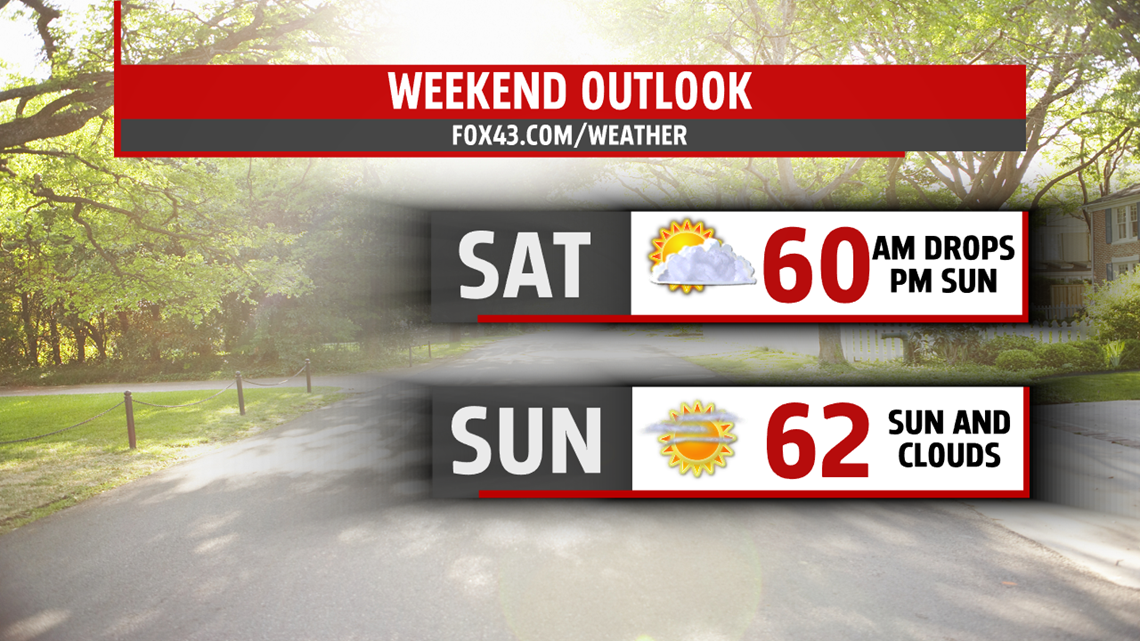 Temperatures hover around that 60 degree mark into next week before our next rain chance late on Monday.
-Meteorologist Bradon Long