Ahh, we complain about it every year. Planting season begins, we get our first few hints of 70- and even 80-degree high temperatures, we even head towards May and think it's more than time to be spending much of our day in the garden.
And then we get a frost or a freeze.
Alas, much the same for this last week of April. Multiple freeze warnings greet us with May on the horizon.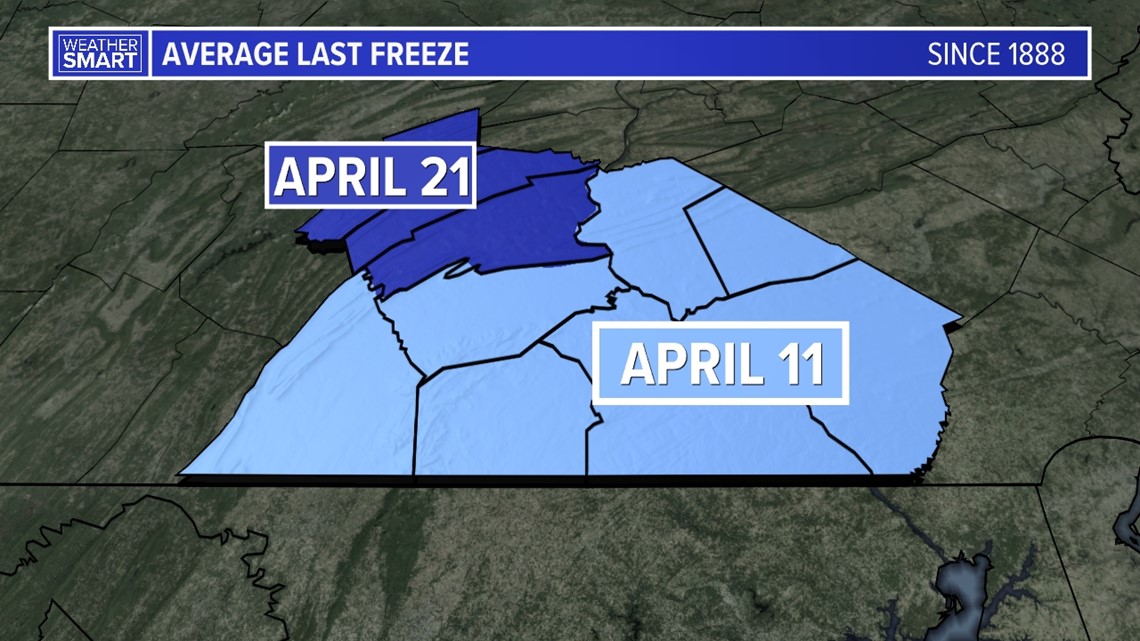 The average last hard freeze for most of South Central Pennsylvania comes in mid-April: April 11th in fact.
Now, of course there's that pesky word, "average."
Often it's earlier in a warm year, seemingly more often it's later. But that's because it's the average hard freeze, not average last frost. There is a difference there.
A frost is simply when we get a visible frost. A freeze is when temperatures drop below freezing -- those aren't quite the same thing.
A frost can happen without a freeze. It all has to do with the amount of moisture in the air.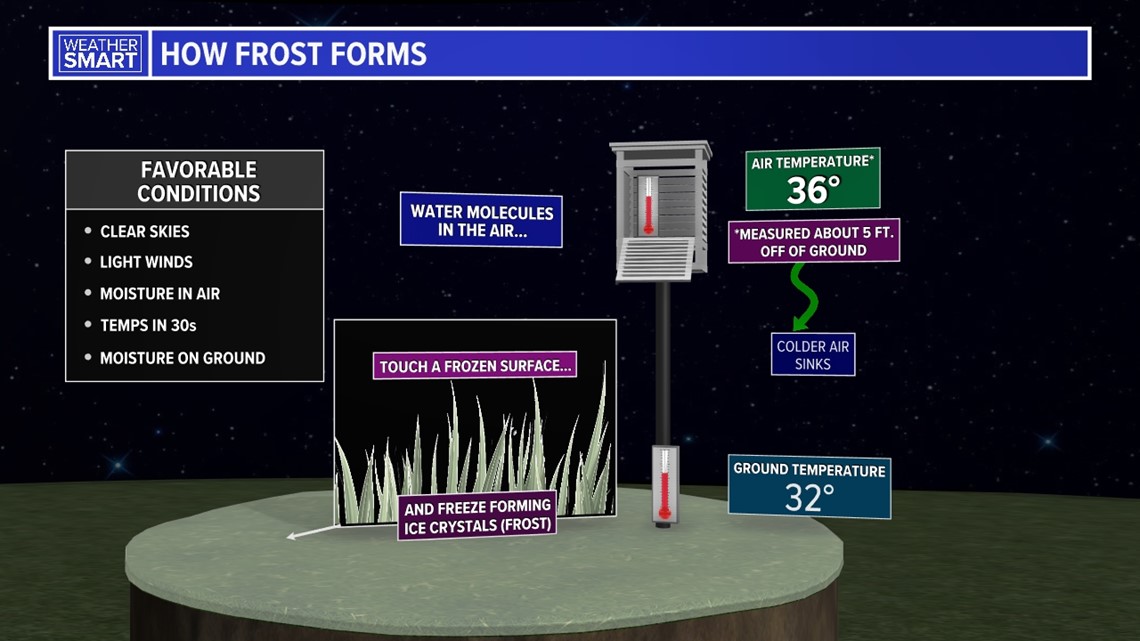 Remember that meteorological term, dew point? It's the atmospheric temperature below which water droplets condense and dew can form. The dew point line and the temperature line never cross paths, though they get close.
Cold air can't hold as much moisture as warm air. Say, for example, a low temperature is 35°F. However, the dew point temperature overnight might be 31°F. That means dew would form at 31°F.
On a night with clear skies and light winds, the air wouldn't circulate very much and dew would easily form. Because the dew point temperature is below freezing, water droplets would condense not as water, but as ice -- because THAT particular meteorological variable is below freezing, even with surface temperature above.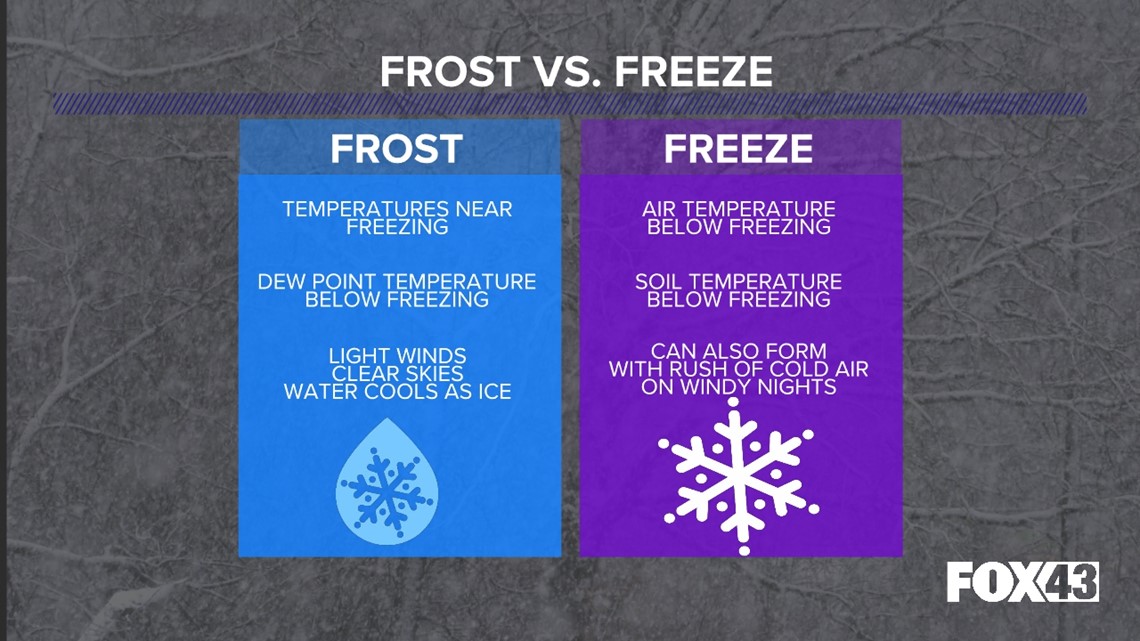 But, we're in late April. We can get frosts (not necessarily hard freezes, which occur when temperatures drop below freezing) even into May.
So, what do you do for your plants?
If you can, bring them inside. You know the drill. These are your hanging plants, your pots, etc. For anything else, cover them with a blanket or towel, but not plastic. And things like tomatoes and peppers absolutely should not be outside until after Mother's Day.
-Chief Meteorologist Bradon Long