MILLERSVILLE, Pa. — In a partnership with Climavision, Millersville University is now the host to a new weather radar sitting atop it's water tower.
This X band weather radar and the radome that surround it were installed on the water tower earlier this week.
This new equipment addition comes as part of Climavision's mission to install radars in areas of the country that are underserved from the current weather infrastructure.
"Lancaster County is one of those fairly large gap areas because of the way that the larger S band NEXRAD radars are positioned and our topography, we're in a dark zone right here," says Marc Harris, Dean of the College of Science and Technology at Millersville.
Lancaster County sits on the edge of multiple regional radars, such as radars in State College, PA, Mount Holly, NJ, and Sterling, VA.
One problem that the area faces with the radar in State College is elevation. Due to the radar sitting at a higher elevation, the radar beams often miss weather phenomena happening in the lower levels of the atmosphere, such as tornadoes or snow squalls.
This new radar will be able to see more of what's going on near the surface within a 60-mile radius of Millersville, which will help in weather detection and forecasting. Its high resolution data will also help determine different types of precipitation.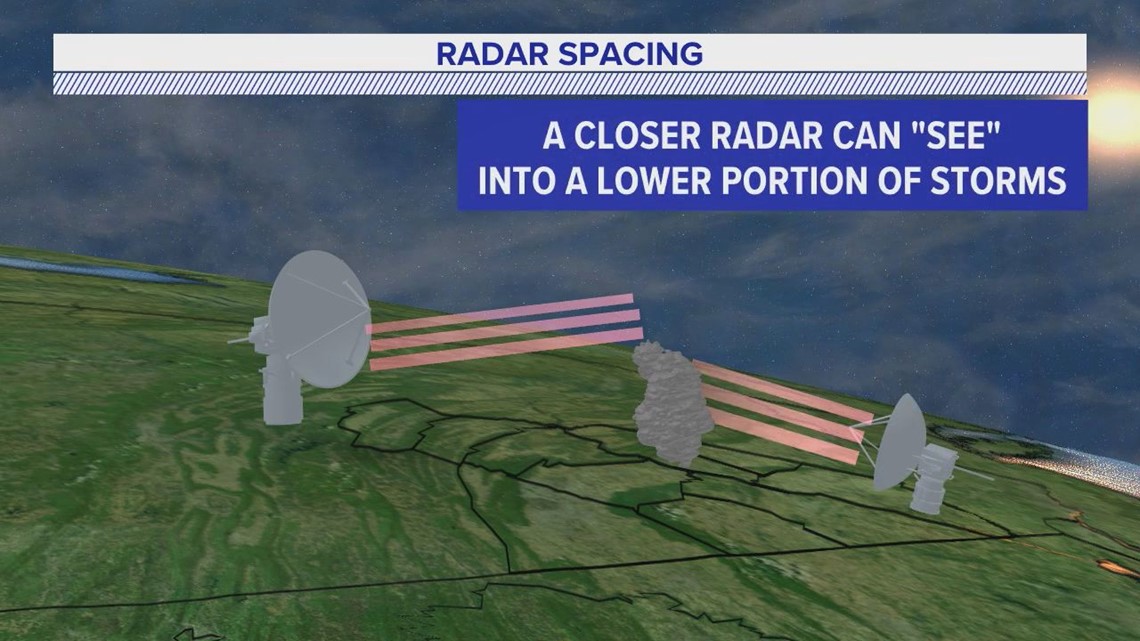 "So discriminating between a small raindrop, a heavy raindrop, hail, tornado signatures, etc. This particular weather radar system is a pro at doing that as well," says Tara Goode, Vice President of Strategic Partnerships at Climavision.
Along with the public safety aspect, this radar also comes with an educational benefit for Millersville University.
"Our faculty and our students are going to have access to the data that this radar is generating in real time as well as the data archived going back a number of months," Harris tells FOX43. "So it's really going to be used as an incredible teaching tool for our students in emergency management, in meteorology, and understanding radar science but it's also going to be a research tool as well."
Harris says students and faculty are already brainstorming ways that they can use this new radar for research and projects in the future.
The radar is set to be fully operational for weather forecasting and research by the fall semester.
Climavision says the data from this radar will be made available to the National Weather Service for the issuance of vital weather watches and warnings, the details of which are still being worked out. Other organizations are able to subscribe to Climavision to gain access as well.