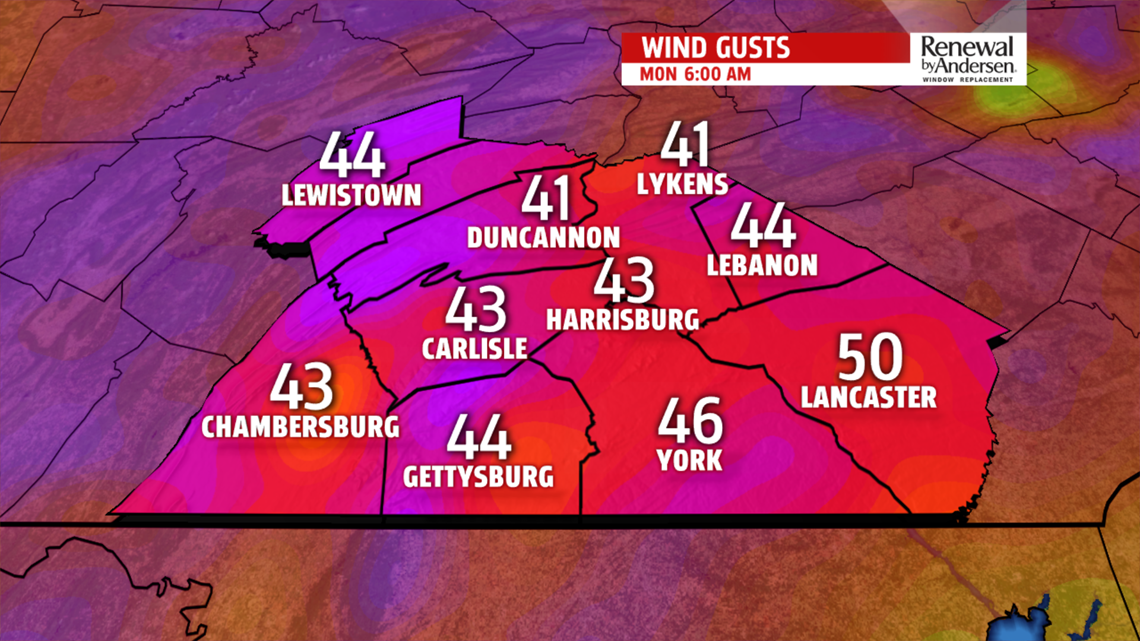 HOLD ONTO YOUR HATS: Just plain windy for Monday as skies dry out after the rain lasts throughout the morning.  A WIND ADVISORY is in effect for Monday until 2PM. The morning commute will be brutal, with winds gusting to 45-50MPH as light showers start to finally come to an end. Morning wind chills will be in the low-to-mid 30s, so bundle up and try to hold onto that umbrella as you go to work or school! We hit the mid-50s and see a little sunshine by the end of the day.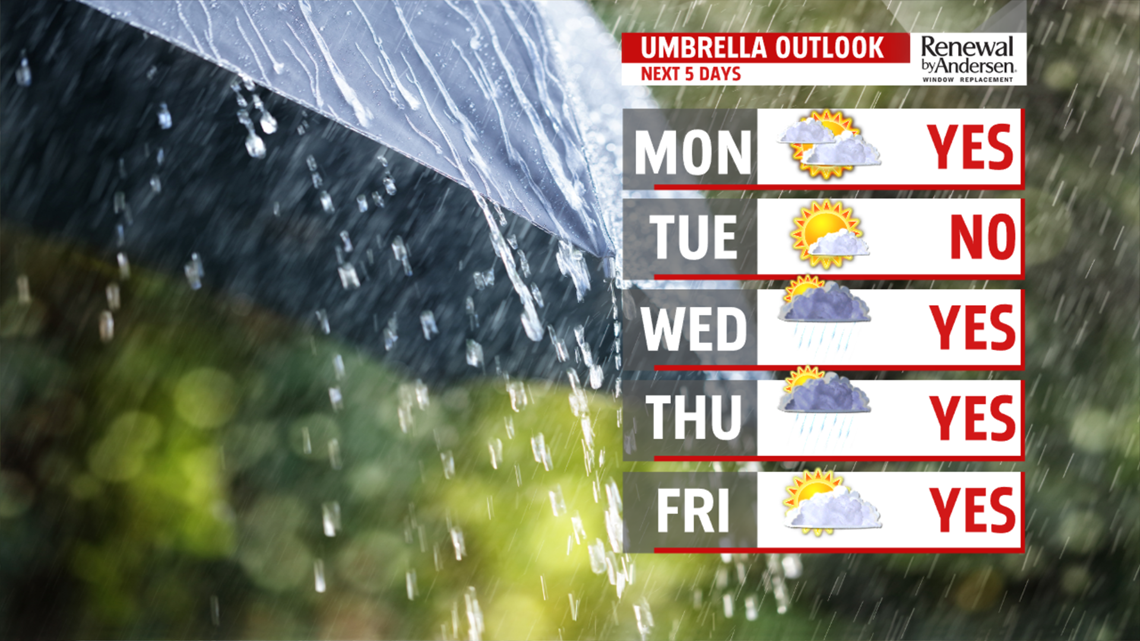 HALLOWEEN: We're a little breezy throughout the day for Halloween as highs only make it to the low-50s. We stay dry with abundant sunshine. The trick-or-treaters will definitely need a jacket as they head out, as temperatures will drop into the 40s immediately after sunset.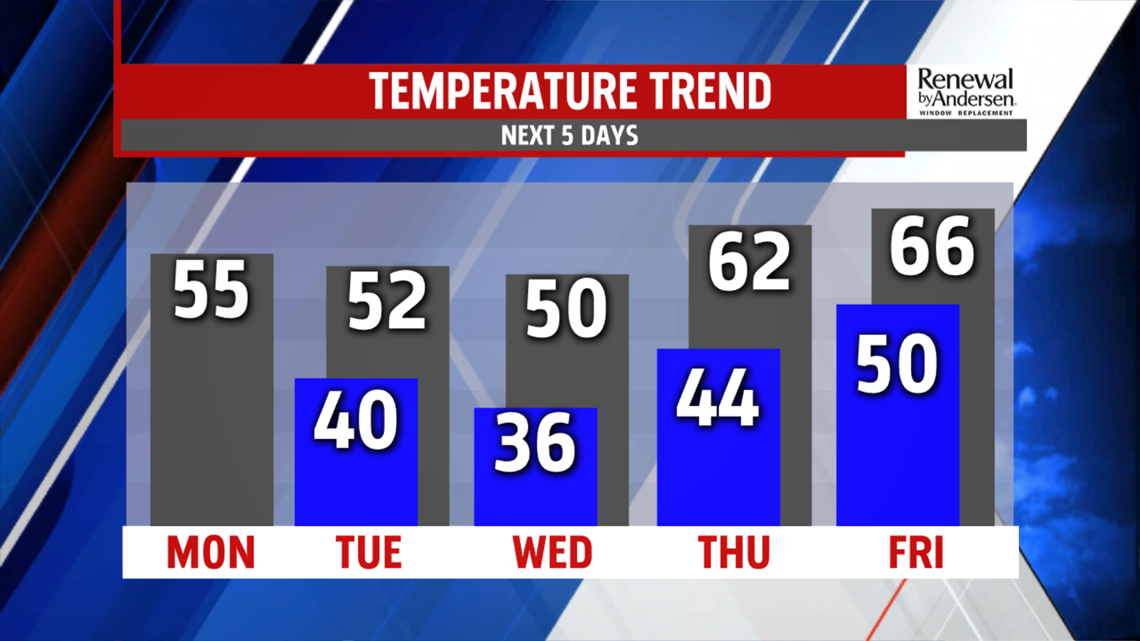 MORE RAIN CHANCES: Rain chances return late Wednesday into Thursday morning, with more low chances Friday, Saturday morning and Sunday as well. Don't cancel any plans whatsoever, but keep the umbrella handy and the coat, too! Friday is the warmest day of the week in the mid-60s. Otherwise, we stay in the 50s for the most part as winds remain light.
-Meteorologist Bradon Long