UNSETTLED WEEK:  We're going to move into a very active pattern for the week.  Expect some mild air for your Monday with highs in lower 70s with increasing clouds.  Lows drop to the middle 50s.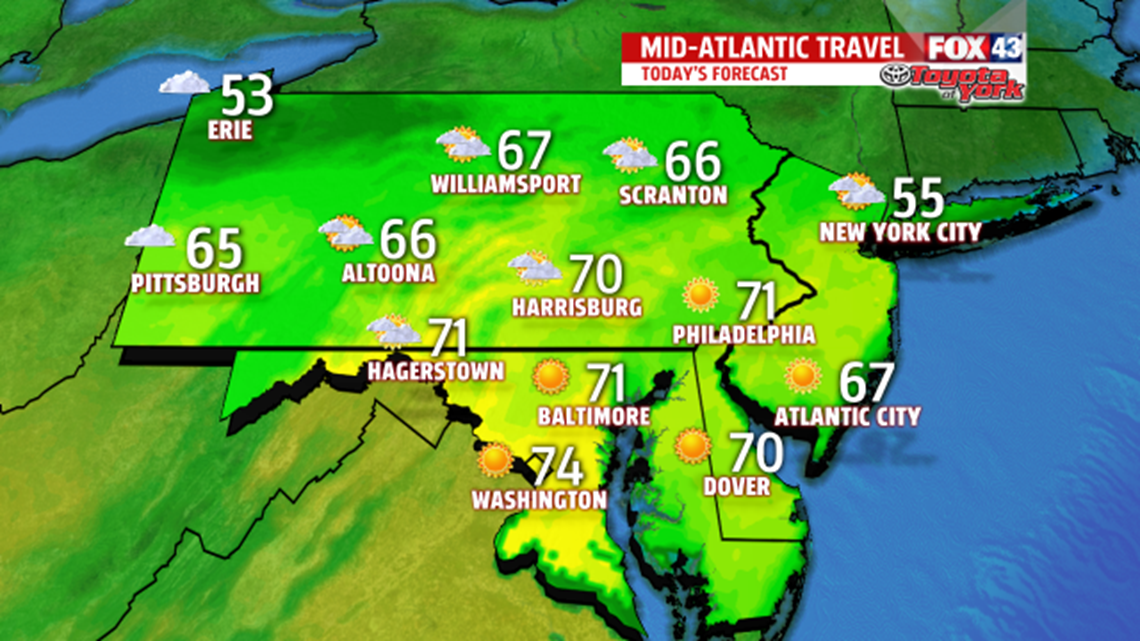 The rest of the week will feature a series of fast moving waves which keep clouds and scattered showers in the forecast each and every day and night.   Temperatures will fluctuate over this period from the upper 60s Tuesday to the lower 50s for Wednesday and Thursday and then back to the middle 60s by Friday.  Keep the rain gear handy all week!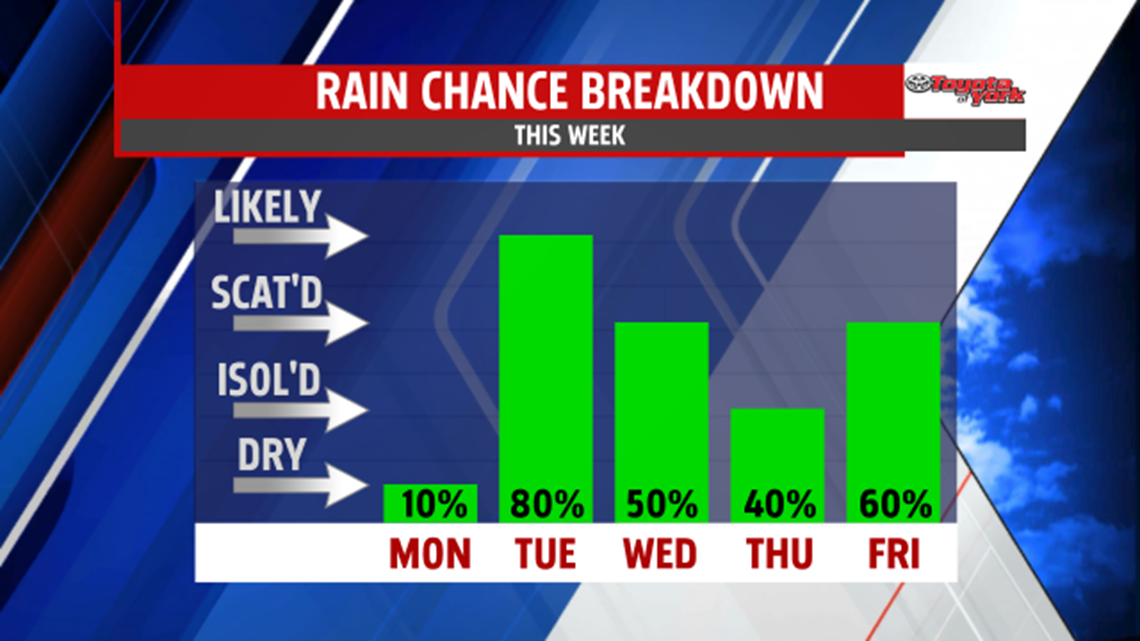 WEEKEND:  Friday's wave should push the rain out in time for the weekend.  We're looking at partly cloudy skies and highs in the middle to upper 60s with dry weather prevailing.
"Easter is meant to be a symbol of hope, renewal, and new life." – Janine di Giovanni