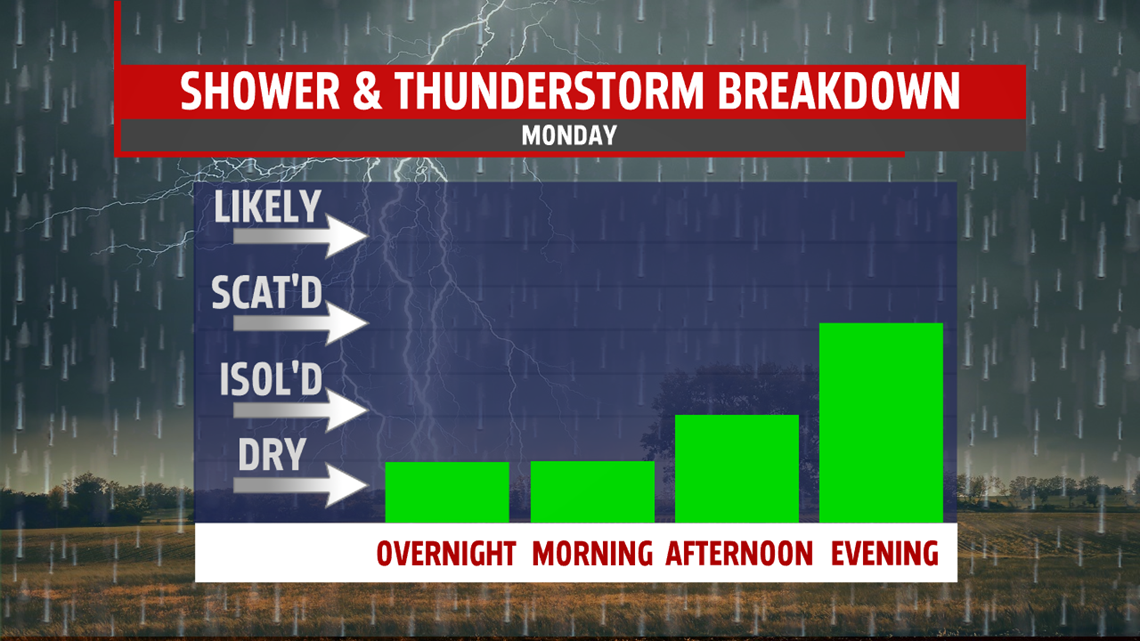 SHOWER CHANCES MONDAY: A few isolated showers and thunderstorms are possible Monday afternoon into the evening hours. Brief heavy rains may bring flash flooding in low-lying areas that have seen plenty of rain of late. Otherwise temperatures warm into the upper-80s with a heat index into the 90s under partly cloudy skies for the eclipse,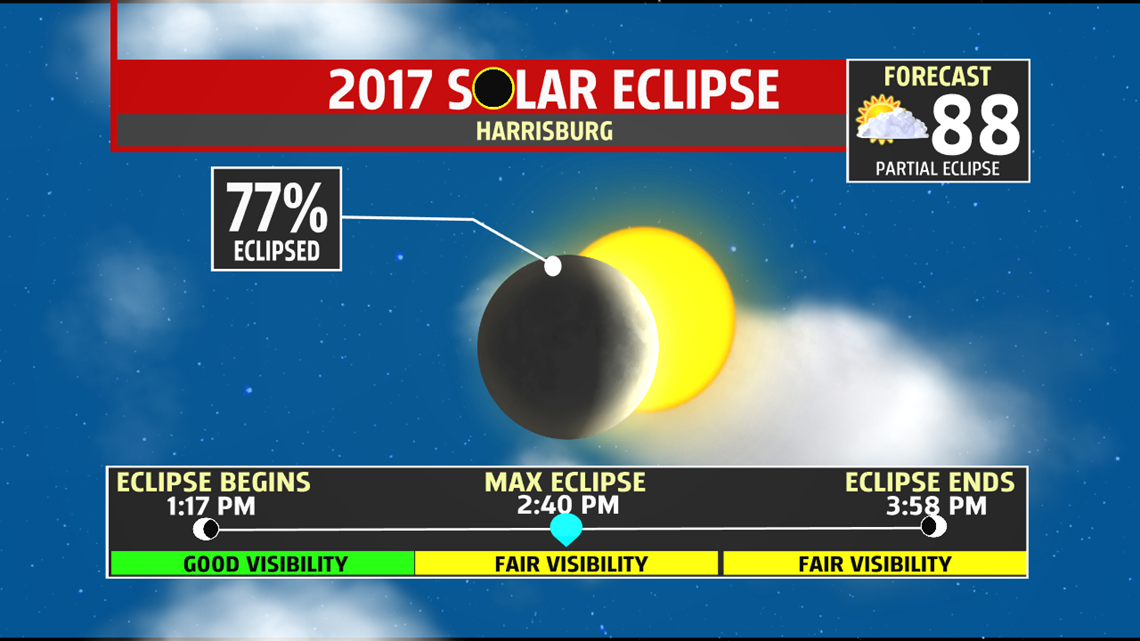 which could limit what we see by the early afternoon. The time for best view of the eclipse is at 2:40PM, with it starting at 1:17PM and ending by 3:58PM.
MORE FOR LATE TUESDAY/EARLY WEDNESDAY: A SLIGHT risk of severe weather has been issued for a majority of Central PA for Tuesday evening into Wednesday morning. The main threat with storms that develop in the late evening will be wind gusting above 60MPH, heavy rain that could lead to flash flooding and small hail up to the size of quarters.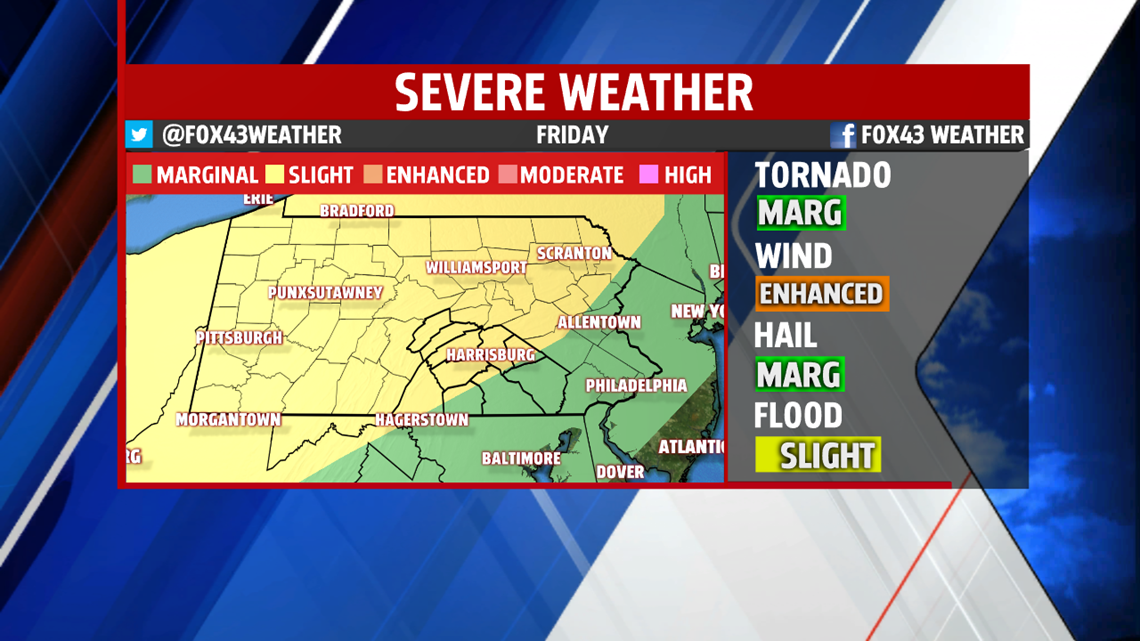 With the current forecast, I think most of these storms stay below severe criteria and move in during the early morning hours of Wednesday. However, the current forecast is apt to change, so stick with us over the next 24-48 hours for continuing updates as they come available. Storms clear out by the morning commute on Wednesday, leaving behind lots of sunshine in their wake.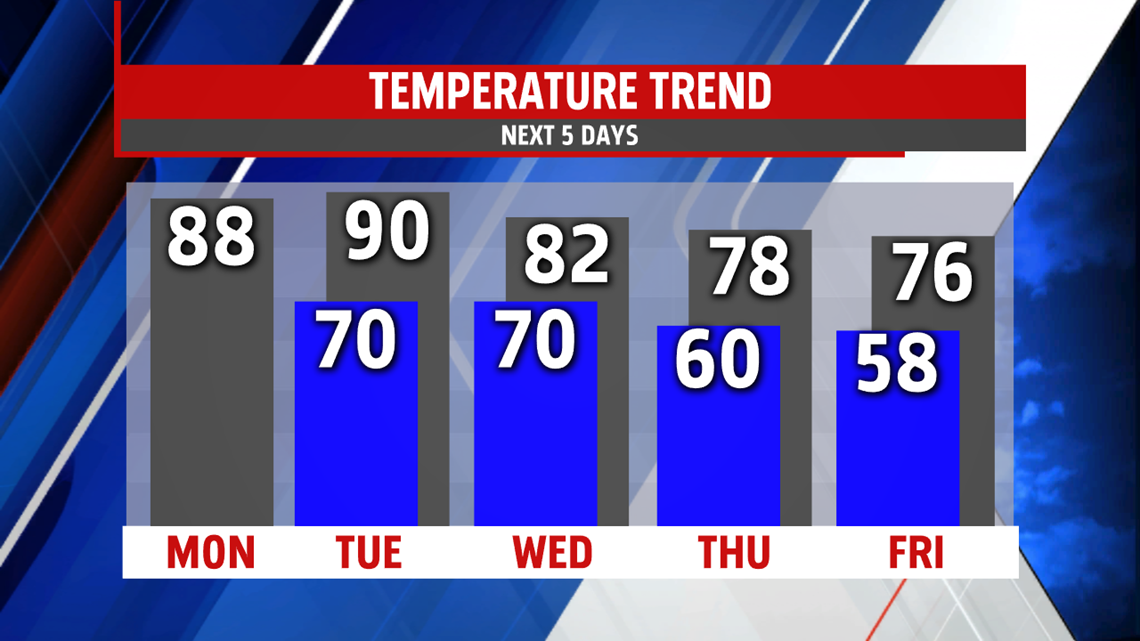 BEAUTIFUL FINISH TO THE WEEK: Temperatures and humidity both drop Wednesday afternoon and into the weekend. Highs don't leave the 70s starting Thursday with humidity feeling very comfortable. We see plenty of sunshine with light northerly winds. We may see winds jump up next Sunday, depending on the path of a predicted intense low pressure system off the Mid-Atlantic Coast. The forecast is very far out, but we're keeping an eye on it for the end of the 7-Day Forecast.
Have a great start to your work week!
-Meteorologist Bradon Long