STRAY T-STORMS NEXT FEW DAYS
This evening is very warm with temperatures in the 80s. An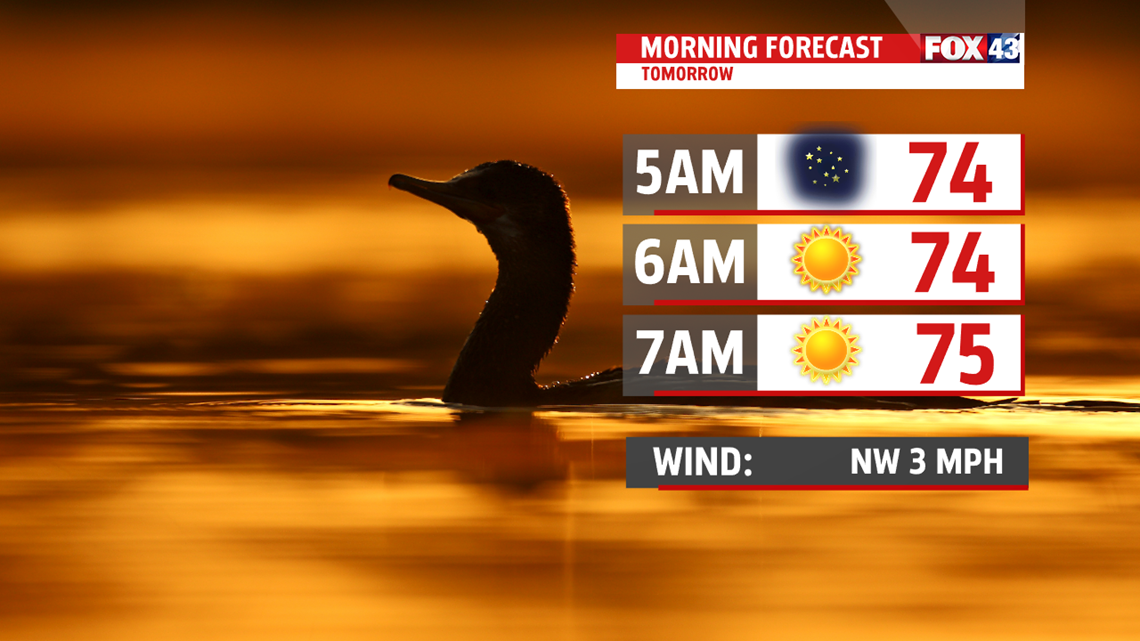 isolated storm or two is possible with the high heat and humidity. For Thursday and Friday, while the storm chance is low, there is still a threat for slow-moving thunderstorms to develop. Storms for Thursday could be strong to severe. Parts of the area is under a MARGINAL risk or LOW risk for severe weather.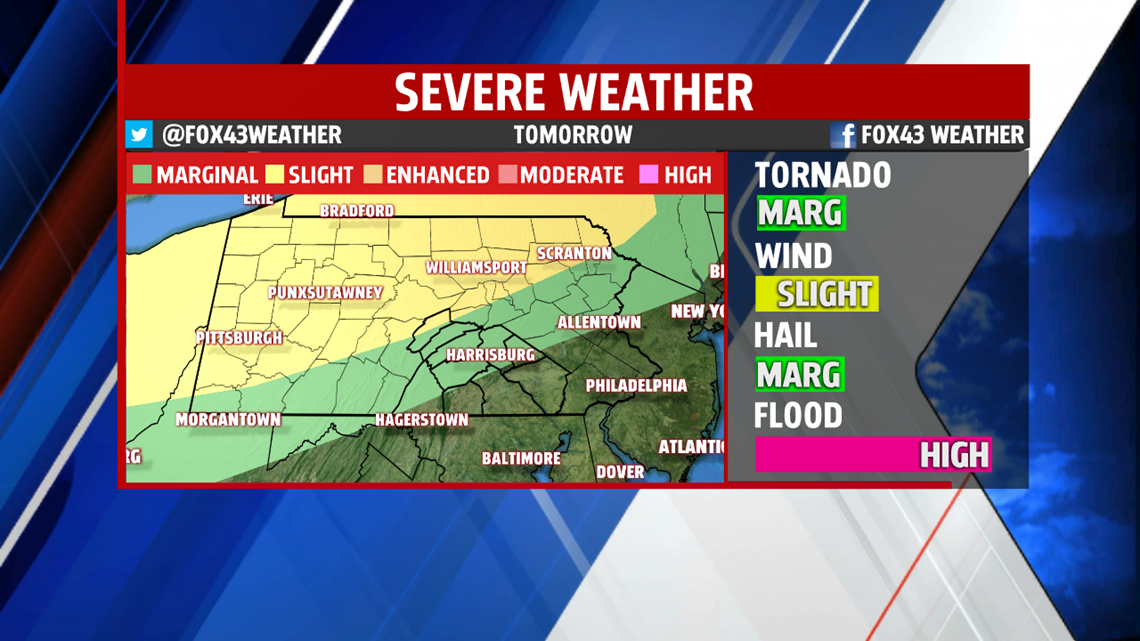 They have the potential to produce very heavy rain, which may result in localized flooding and/or ponding on roadways.  Strong winds may also be possible. Temperatures are expected to be well into the 90s, and with the higher humidity, heat index values climb to the middle and upper 90s to near 100 degrees. That is what it will feel like on your skin if outdoors during peak heating of the day. Be sure to apply sunscreen often through the day to avoid burning. The UV Index will be running very high to extreme the next two days.   Drink plenty of water too. It's easy to get dehydrated and now realize it.
STORMS FOR THE WEEKEND
A series of waves brings an increased threat for showers and thunderstorms. You'll need to keep an eye to the sky. Storms will have the potential to be strong, perhaps even severe, with torrential rain, frequent lightning, damaging winds, and small hail. It continues hot with temperatures touching 90 degrees or better both days.
TEMPERATURES FALL BACK
A cold front sweeps through the area Monday bringing more widespread showers and thunderstorms. Readings are still quite warm in the upper 80s to near 90 degrees. High pressure brings a couple of nice days. Temperatures fall back to the lower and middle 80s, and drier air works in lowering the humidity.