WINDY COLD: We're moving to the colder side of this slow moving storm system.  Today will be a downright blustery day.  The storm system has changed its look, with the bulk of the moisture staying to our north and much drier air in place for today.  We'll see a shot at a few snow showers, but it doesn't look widespread.  Highs today hit the 40° mark with strong northwest winds at 15-25mph featuring higher gusts.  It's mostly cloudy to overcast as well.  Tonight we're cloudy with a few snow showers with lows near 30°.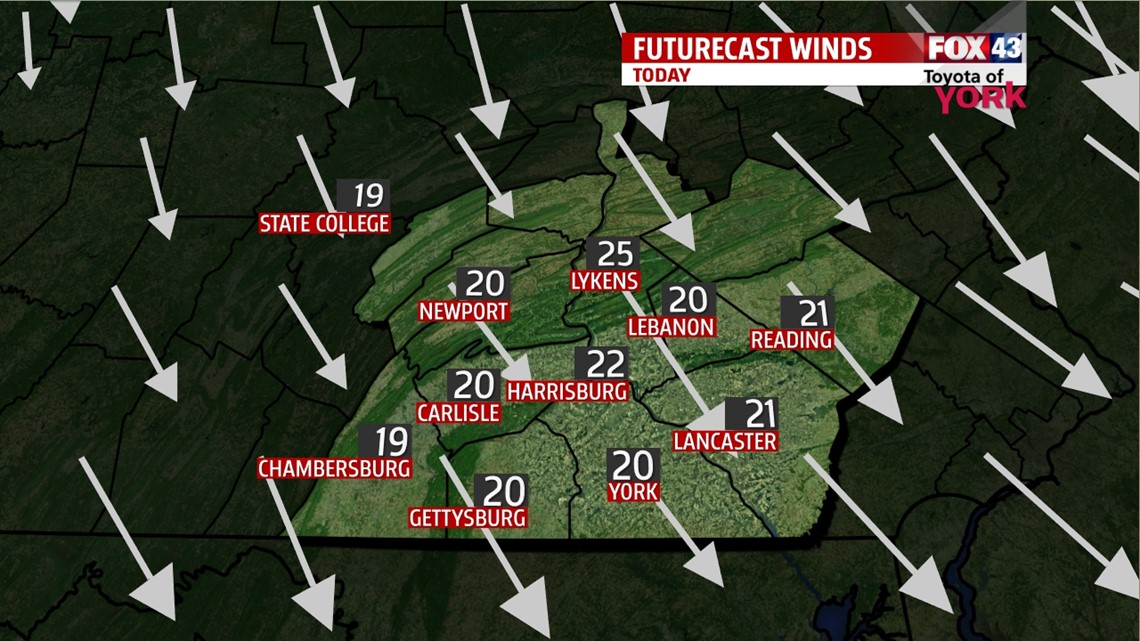 LATE WEEK:  This low is stubborn to pull away, as with all cut-off systems.  Expect a cloudy Thursday with the breeze continuing and scattered snow showers.  The timing puts them in play for the morning and afternoon hours.  These will drop visibility and put down a quick coating to an inch where they do fall.  Not everyone gets it.  Highs only make it to the middle 30s under cloudy skies.  Friday, we break for some sunshine but it's still mostly cloudy.  The snow squalls taper to flurries as highs touch the upper 30s.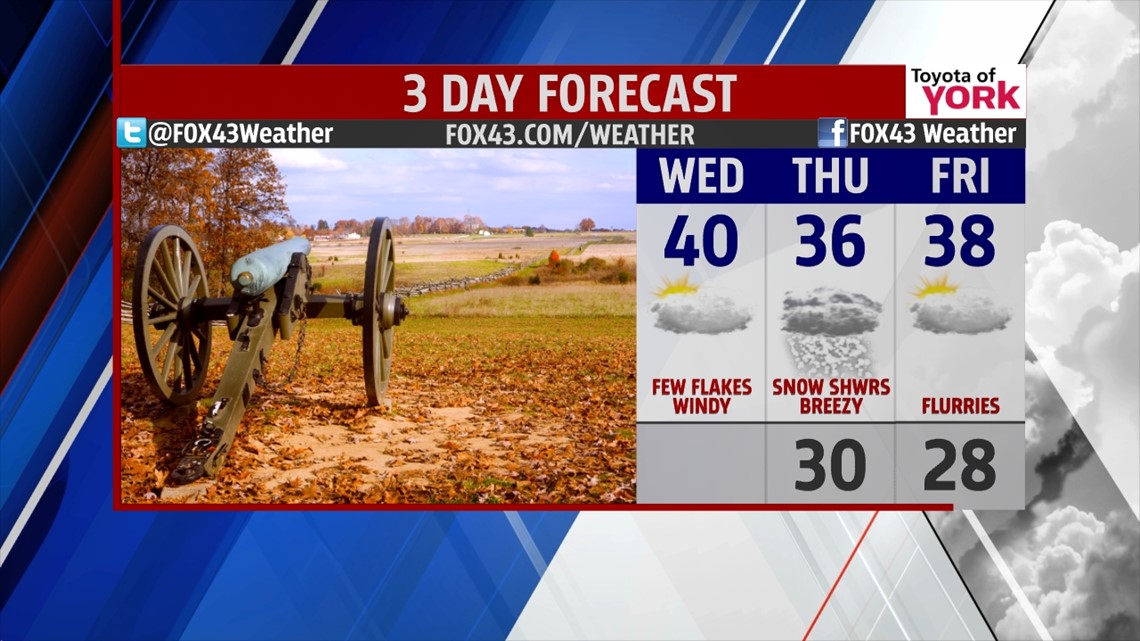 WEEKEND:  Saturday is a seasonal day with highs in the low 40s and partly cloudy skies.  Sunday, we get more sunshine with highs bumping to the middle 40s.  Enjoy the break!
NEXT WEEK: We warm to the upper 40s for Monday with mainly sunny skies.  Our next storm system sets up to move in Tuesday as some rain showers.  Temps are in the middle 40s.
Stay warm on this windy Wednesday!
"It's not how much we give but how much love we put into giving." – Mother Teresa