INCREASINGLY WARM THROUGH THURSDAY
Overnight, temperatures will be mild in the 40s under mostly clear skies. Our lows will resemble what our average high temperatures are this time of the year.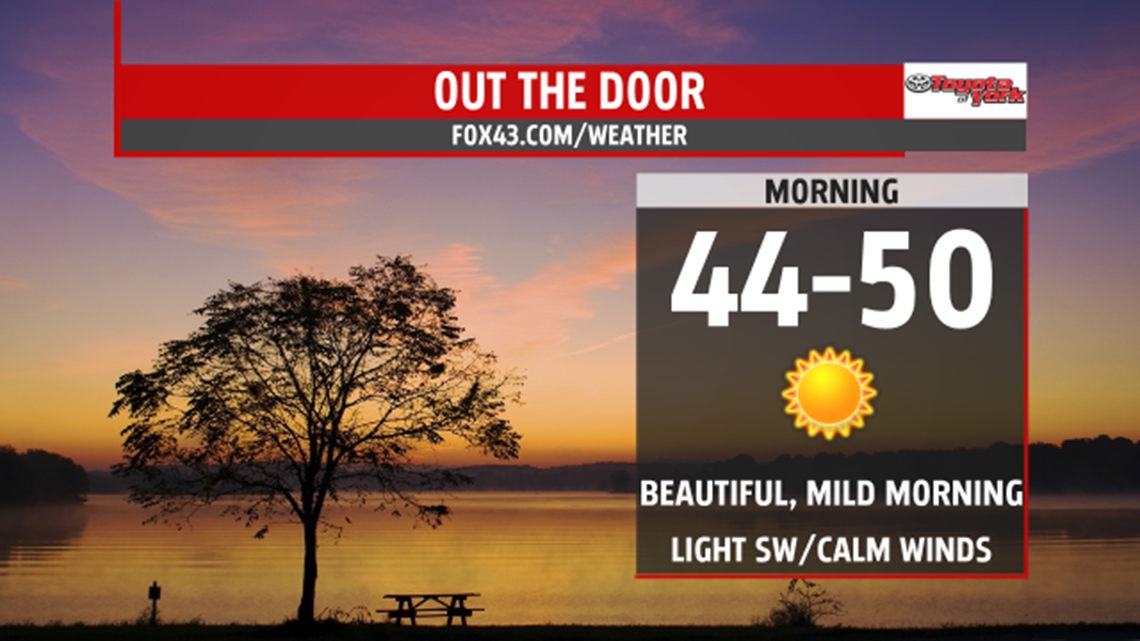 High pressure brings another warm and sunny day. The breeze will continue to pump in from the west-southwest boosting temperatures into the mid 70s again. While there will be more clouds for Thursday, temperatures threaten the record of 72, set in 1986, as they warm into the mid 70s. Clouds thicken towards evening as a cold front sags south. It brings a few showers along with it overnight but any wet weather will exit the area by morning Friday. High pressure builds in bringing a mostly sunny and dry end to the week.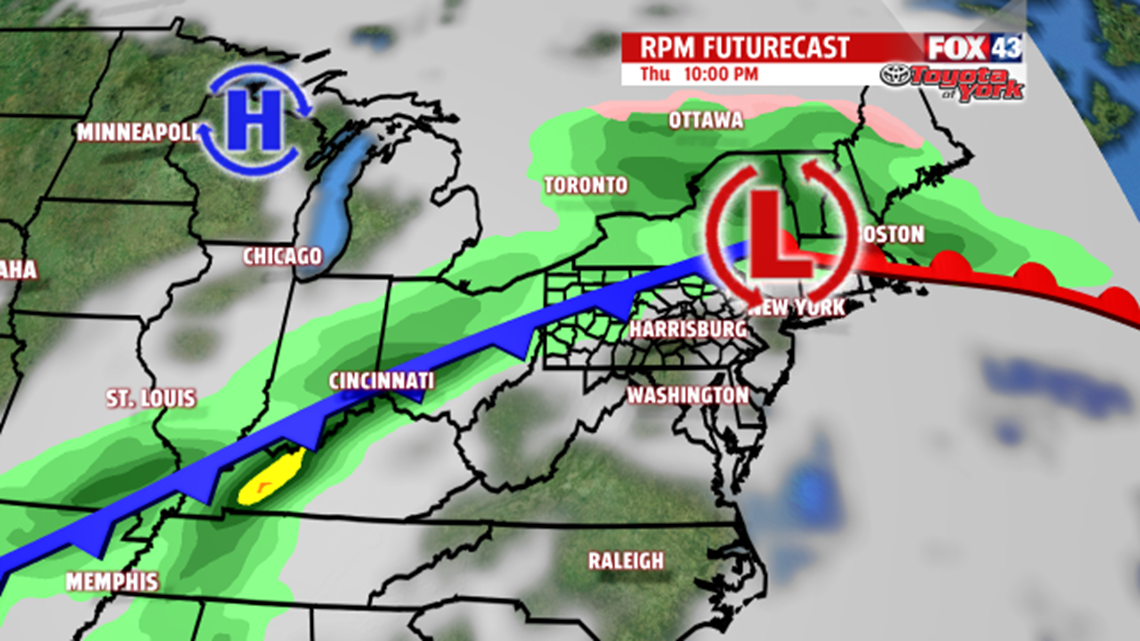 RAIN CHANCES INCREASE BY SUNDAY
A warm front marches north Saturday. It will be a cooler afternoon in the upper 50s but still well above average for this time of the year. Clouds will increase and there will likely be a few showers late in the day associated with the frontal boundary. The front gets hung up over the area, stalling out through Monday, giving us the best chance for showers Sunday and Monday. Low pressure tracks across the state Monday, dragging a cold front and spreading more showers across the area through the day into early Tuesday. High pressure builds in behind the departing front, ushering in drier air to end the wet weather. High temperatures continue in the 50s to near 60.