MILLERSVILLE, Pa.– The U.S. Geological Survey confirms a last earthquake shook parts of Lancaster County Sunday afternoon.
According to the USGS, a magnitude 2.3 earthquake rumbled east-southeast of Millersville just before 5:00 p.m.
People in several areas, including Conestoga, Manor and West Lampeter Townships reported feeling a tremble. They say the shaking was very brief, but could not be mistaken for anything else.
No injuries have been reported.
The seismograph at Millersville University recorded the earthquake.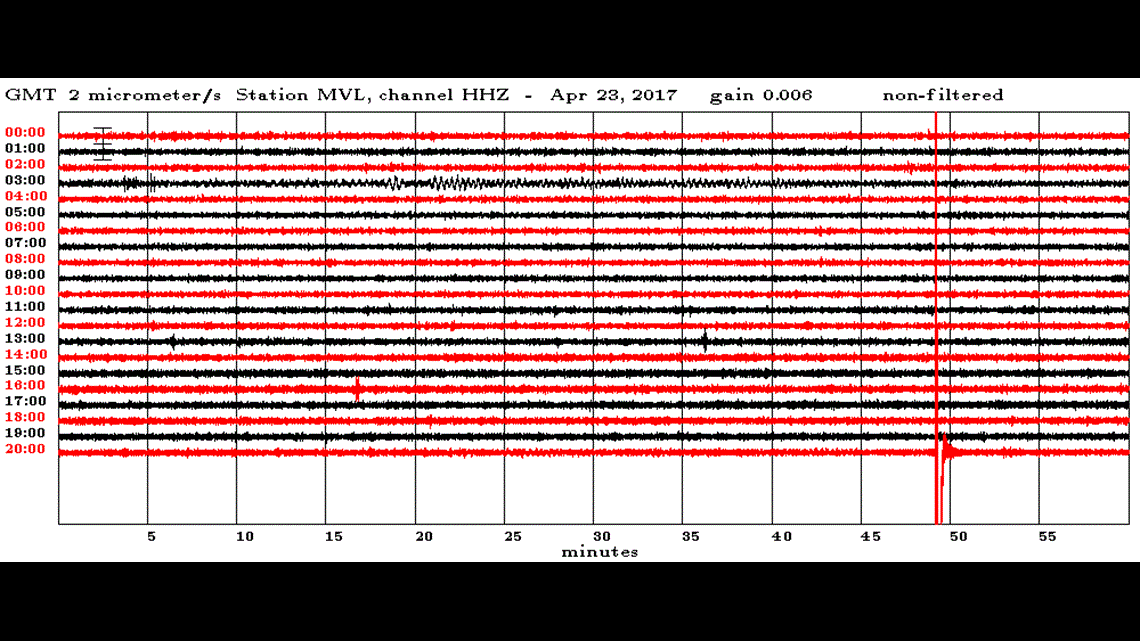 Each line represent an hour in time, and it is normal to have steady small spikes on each line.
The large spike is indicated on the 20:00-hour line, which is the 4:00 P.M.-hour in our Eastern Daylight Time zone, indicates when the seismograph at Millersville University felt the earthquake.
Because seismograph record when the Earth shakes, the greater the shaking, the larger the spikes.
For more from the USGS, including an interactive map of where the earthquake occurred, click here: www.usgs.gov
This is a developing story and FOX43 will have more information as it becomes available online and on FOX43 News At Ten.