CHANGES AHEAD:  The slow to change pattern is about to break a bit as we close out the week, but not for another day at least.  Expect some sun to start the day today, but clouds will once again dominate the skies through afternoon.  The breeze continues today as well, with a couple of showers possible with daytime heating.  Highs today will make it into the upper 40s to near 50°.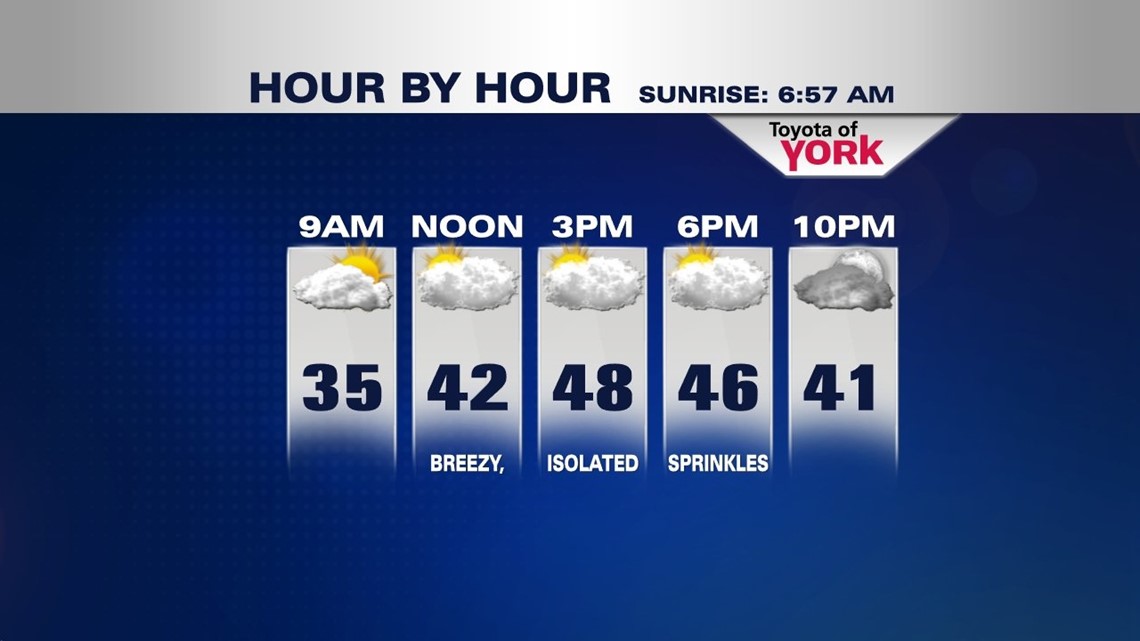 Friday, we break the breeze a bit and see fewer clouds with intervals of sunshine.  Expect highs to make it to the low 50s.
EASTER WEEKEND:  Saturday will be a gorgeous day with mainly sunny skies and temps sliding right into the middle 50s.  Enjoy the day!  Sunday is not quite as nice.  For now, it still looks as if the early morning hours begin on a dry note with temps in the mid to upper 30s.  Then showers will move in quickly during the morning and midday hours as a cold front pushes east.  The afternoon and evening hours look wet.  Temps will be held in the low 50s since the rain will arrive during peak heating hours.  Have the rain gear handy.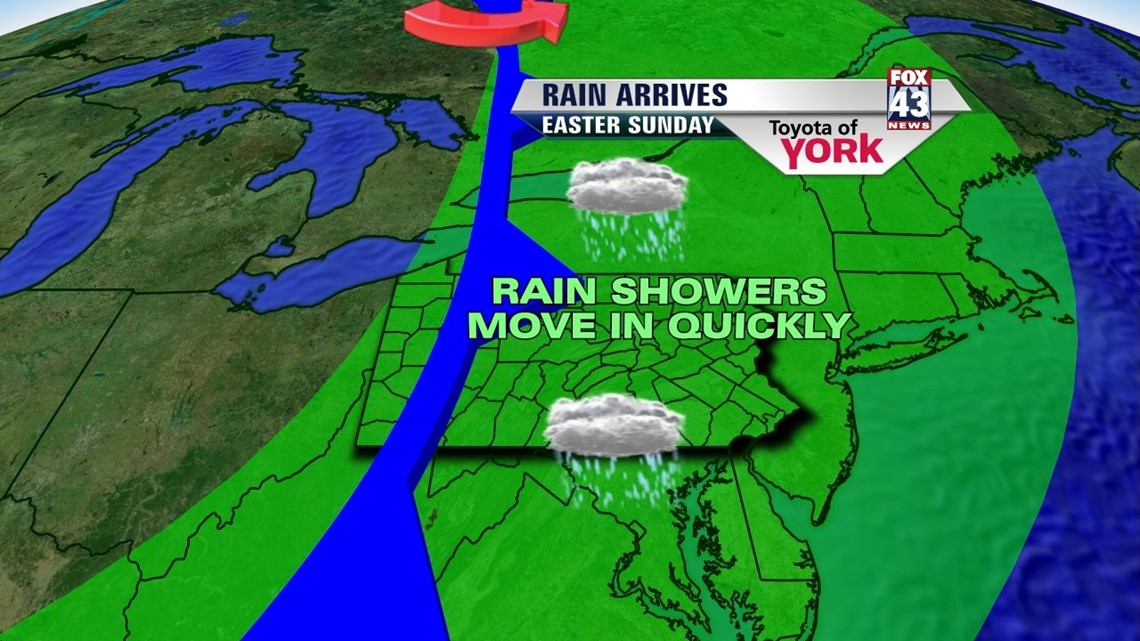 NEXT WEEK: A few showers are possible on the back side of the front for Monday.   Highs should hit the middle 50s before the cooler air comes in behind the front.  Tuesday will be mainly dry, with more sunshine and slightly cooler air.  Temps are in the 40s again.  By Wednesday, the sun is back in full force with temps in the upper 40s.