LEBANON COUNTY, Pa. – Police are on the lookout for a pair of armed bank robbery suspects.  At about 9:33 am two masked men walked into the M&T Bank branch, located at 903 State Drive, in South Lebanon Township.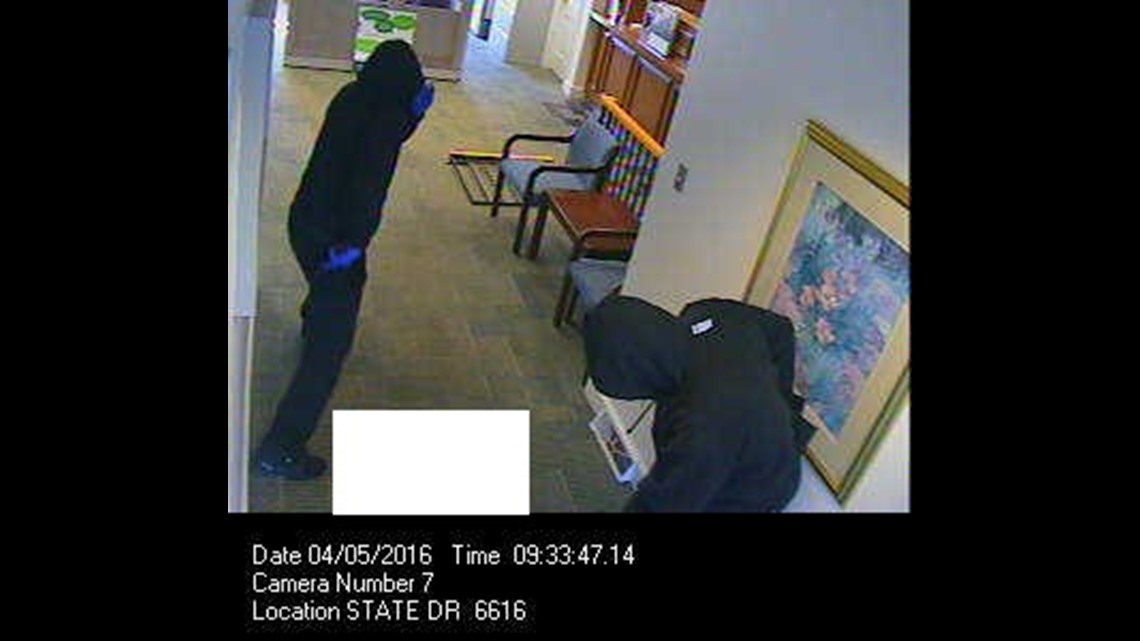 A patron happened to walk into the bank during the robbery and was made to sit down on a chair. Neither the patron nor any bank employee was injured. The robbers ran out of the bank with an undisclosed amount of cash.
The robbery was captured on bank surveillance. Both robbers wore black or dark blue hooded sweatshirts, black ski masks, black or dark blue pants and black shoes. Police believe both men are Caucasian, approximately 5 feet 7 to 5 feet 10 inches tall, between 150 and 170 pounds.
Anyone with information the robbery is asked contact South Lebanon Township Police at (717) 272-2054.