PENNSYLVANIA, USA — It's time for another Weather Rewind, where we look back at this week's past weather—with a twist.
This week, we're looking back at the latest winter storm.
It looked a lot like past systems this season and resulted in lighter snow accumulations.
But why have storms brought a mix of rain and snow instead of all snow?
Wednesday's storm brought another mixed bag of precipitation, resulting in mostly snow and rain.
Snow started during the late morning hours in central Pennsylvania before turning to rain quickly through the afternoon.
It was another quick hit of snow with light accumulations.
Many spots that have been missing out this winter got a little luckier this time around, but this system still favored some more than others for accumulating snow.
Most of the area picked up about one to four inches out of the system.
Areas south and east of Harrisburg—mostly parts of York and Lancaster counties—were on the lower side again.
A huge portion of the answer is the storm track.
When an area of low pressure tracks south and east of us, that favors mostly snow or all snow.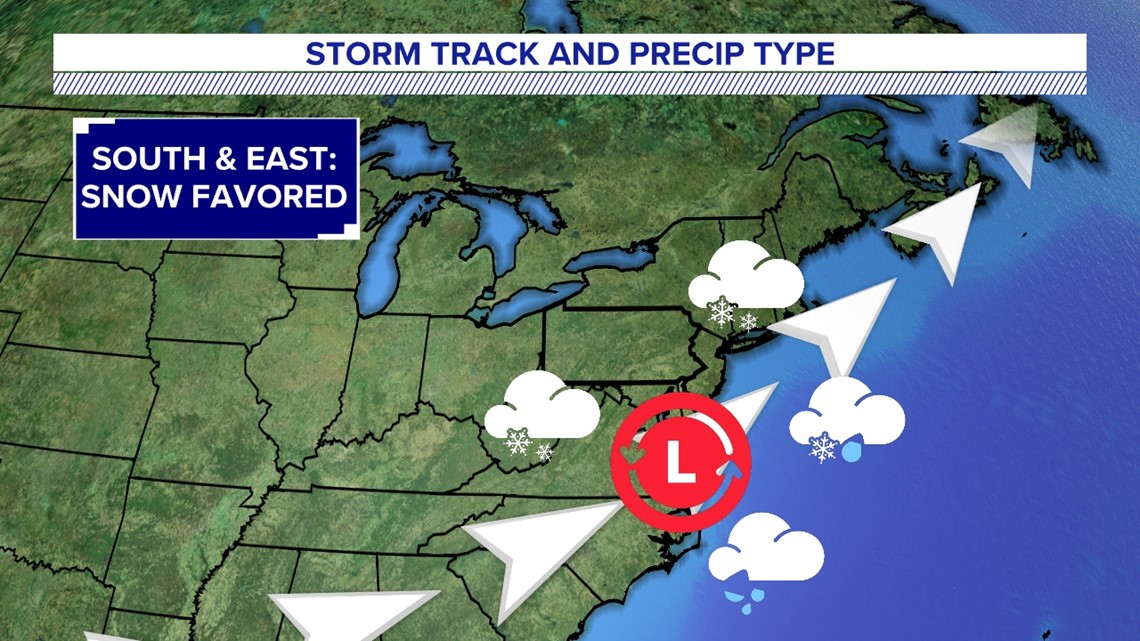 But when an area of low pressure tracks farther west, that favors mixed precipitation or all rain.
In general, the farther west a low pressure system tracks, the more you can expect rain to eventually mix into our area.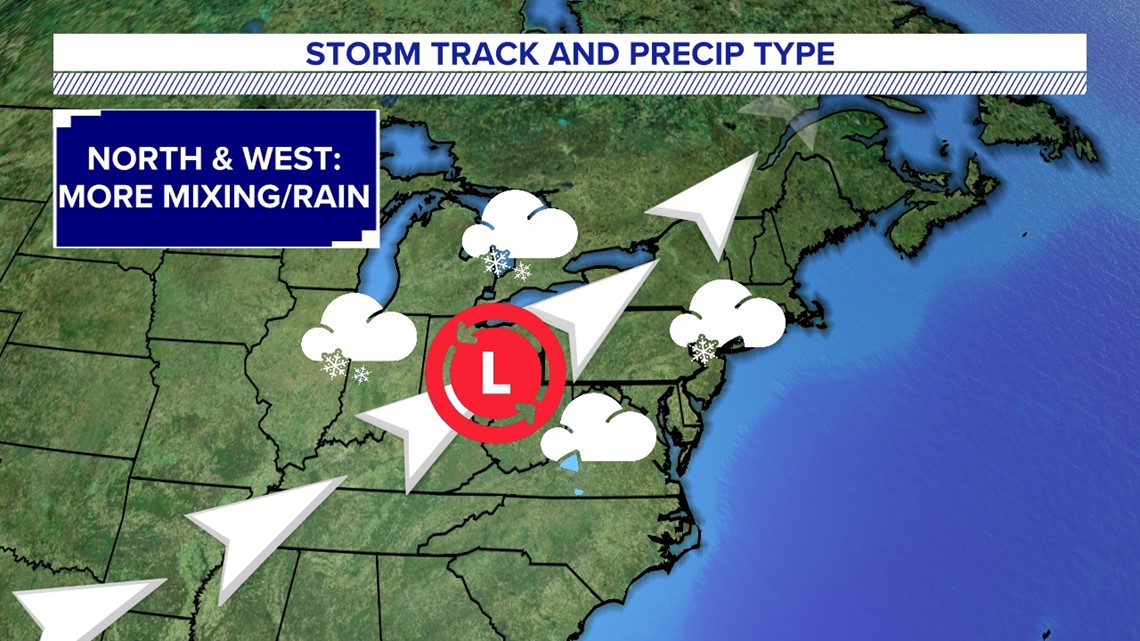 If we have enough cold air in place beforehand, that sets us up for snow or ice before turning to rain—or even both!
That's determined by how deeply the cold air is locked in place and how long it takes for it to leave.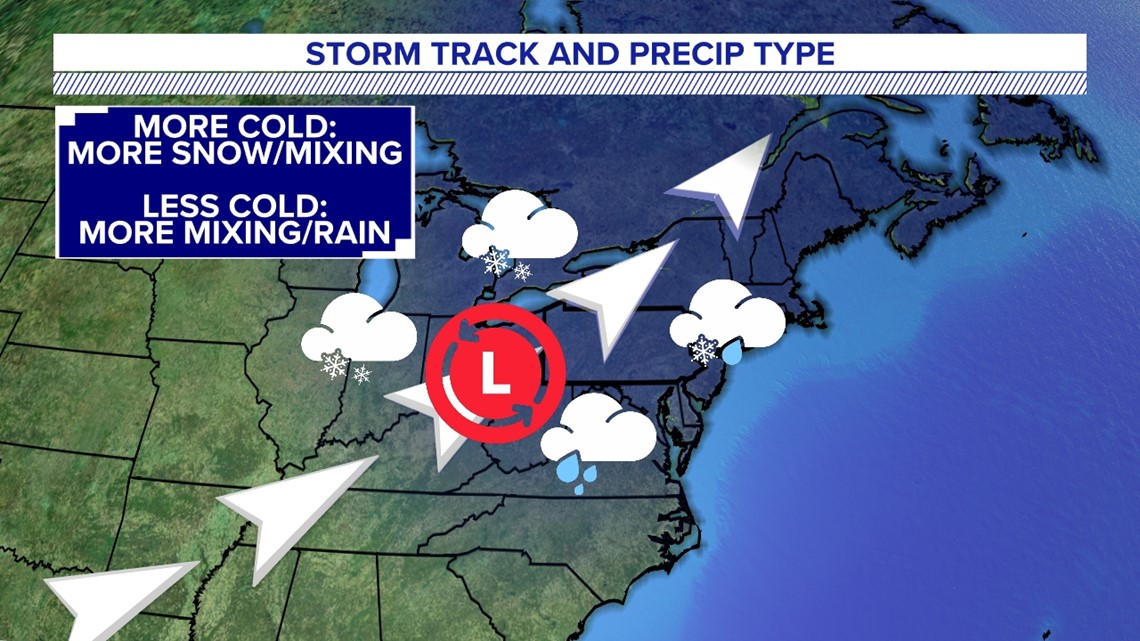 In this past storm, we had some cold air, but it left quickly.
The result was a quick hit of snow, a speedy changeover to rain, and little to no ice in-between.
With all our systems so far this season, the track and amount of cold air available haven't been enough to keep us on the snowier side.
As a result, a big snow has been out of reach.
Stay tuned for all the "whys" behind the weather wonders that capture our attention each week!