As the Beijing Winter Olympics kicks off this week, it marks the first time that a Winter Olympics will be held by using all artificial snow.
Beijing is far from a place most noted for it's snow. In fact, it's the first city in history to host both the Summer and Winter Olympics.
To be fair, the International Olympic Committee hasn't made the most obvious choices in recent memory to host a Winter games. Just because Sochi is in Russia, the 2014 Olympics was essentially held in a seaside resort town. Olympic officials had to use fake snow for those games, too.
Pyeongchang, South Korea, which hosted the 2018 Winter games, is further south than Beijing, though in a more snowy mountain range.
But, this continues a trend. According to USA Today and NPR respectively, Sochi used roughly 80% fake snow, while Pyeongchang used more than 90% fake snow. So Beijing being forced to use 100% fake snow, while a first, may not be that surprising.
According to Bloomberg, experts at the games expect to use 49 million gallons of water for the fake stuff.
The fact is, the number of suitable places to host a Winter Olympics is dwindling. Officials have had to use fake snow, or even fly in the real stuff like in Vancouver, event after event. Athletes are struggling to find glaciers, and are being forced to head indoors to train.
While climate change is causing more extreme events, including severe snowfall events, overall snowfall is down as the temperature continues to rise. The Environmental Protection Agency says snowfall amounts in the U.S. have dropped by 0.19% every year since 1930 - just under 20% overall.
China experienced its hottest year on record in 2021 according to Climate Central, as Beijing experienced record-breaking warmth just last February.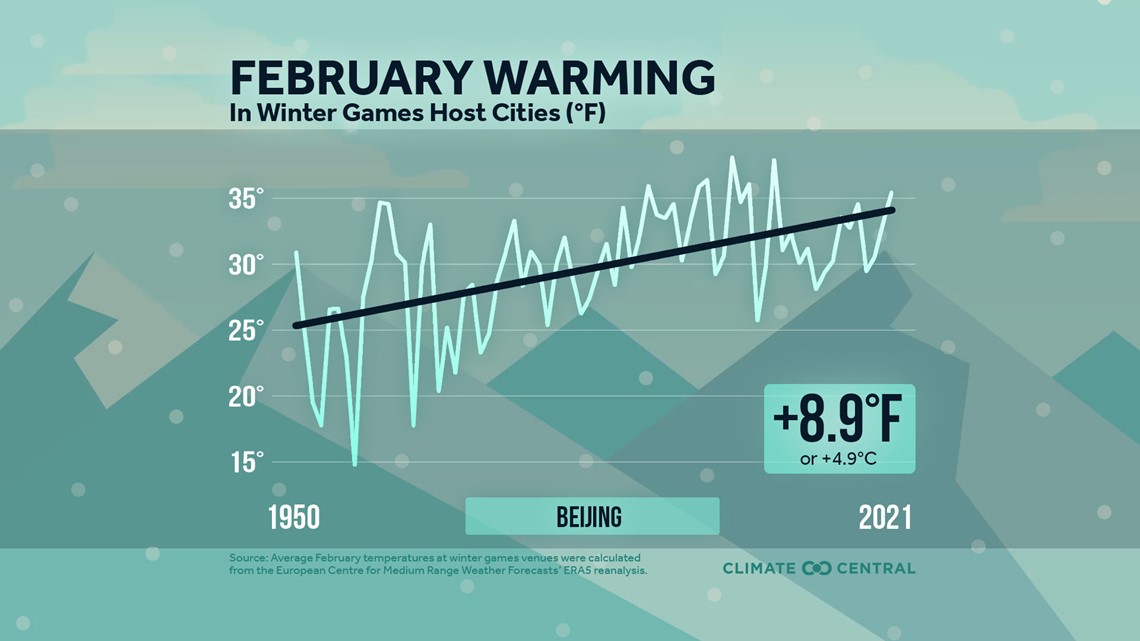 Since 1950, Beijing's average February temperature has increased by a staggering 8.9°F.
Former host city Lillehammer, Norway has seen warmth of 9.2°F for February in that time.
Oslo, Norway, has increased by 9.8°F in that same time frame.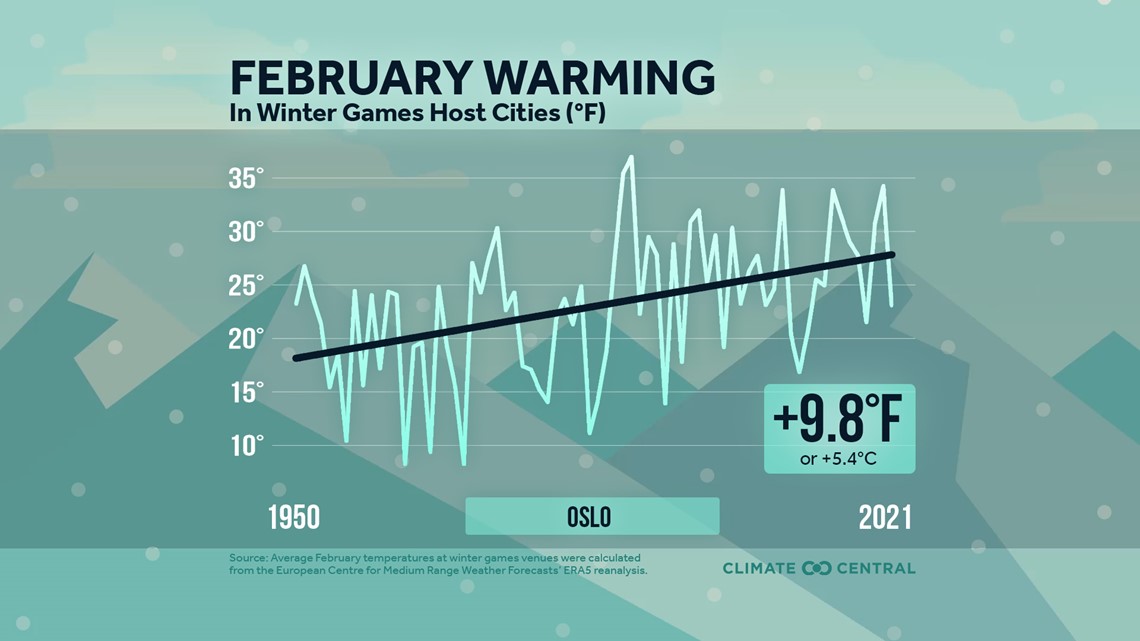 On average of all 19 host cities of the past, the February temperature has increased by 4.8°F in the last 72 years. This data justified by a University of Waterloo study that found nearly all previous host cities would be unable to provide reliably safe and fair conditions for the Winter Olympics by the 2080s at current emission levels.
In the same study, 94% of athletes and coaches surveyed said they were concerned climate change would negatively impact the future of their sport.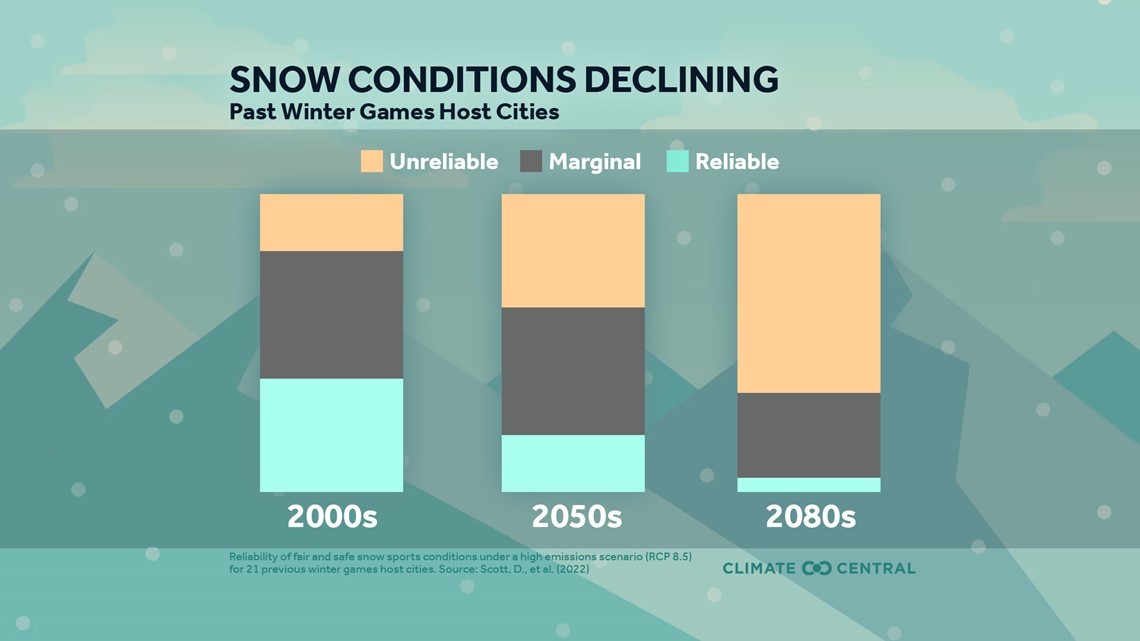 The fake snow is not necessarily friendly to athletes. Scientifically speaking, real snow is about 30% ice. The fake stuff, depending on formula, is about 70% ice. That makes for a more slick, rough and unpredictable surface upon which the athletes will participate.
Food for thought as you watch and enjoy these years games.
-Chief Meteorologist Bradon Long