SCOTLAND, UK — In her hit 1990 song Rumor Has It, Reba McEntire sang, "Talk is cheap, but the price is high if it's true."
The same can be said of the speeches at COP26. There's been a lot of talk. Changing our ways won't be cheap. But, scientists say it's critical for our future survival.
World leaders gathered this week in Glasgow, Scotland for the United Nations' Climate Change Summit, or COP26. The summit runs through Nov. 12.
So far, grand promises have been made in efforts on deforestation, limiting the rise of global temperature to meet the goals of the Paris Climate Agreement at 1.5°C, reducing methane and fossil fuel emissions among many more. Of course, promises are one thing and actions are another.
The FOX43 Weather Team is currently working on several climate change stories to help paint the picture of where we are, where we've been and where we're going. The latter, being the most pressing.
In preparation, I interviewed Dr. James Kinter, III at George Mason University. He's the director of the Center for Ocean-Land-Atmosphere Studies (COLA). He says we're already seeing the evidence of climate change on our shores.
"We believe climate change becomes dangerous in the sense of more species extinctions, more heat stress, more agricultural stress because of desertification and more flooding so infrastructure stress, we believe that happens at two degrees of warming above pre-industrial times," Kinter said.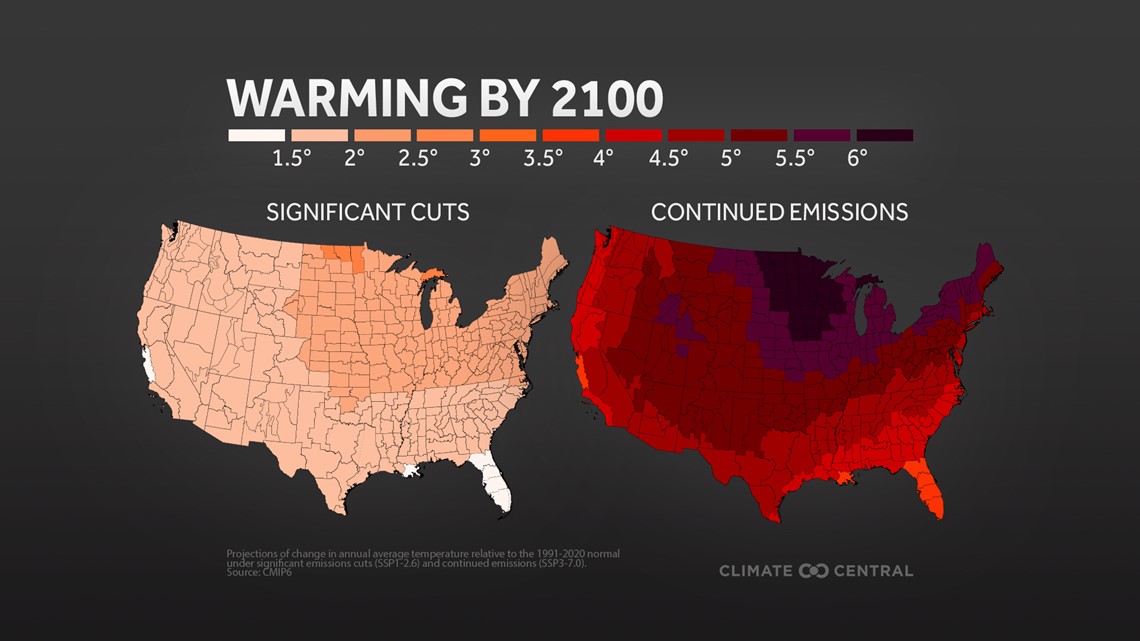 There's a school of thought that even at 1.5° you're going to see that. And here we are at 1.1°, we're already seeing flash flooding in this area has increased by 200% in this area over the last couple of decades. So we are seeing it already."
Kinter says that reaching 1.5° is inevitable. But the potential for even more warming is an almost sure bet, according to current climate models.
"Even if all the countries in the world keep their promises made in Paris in 2015, we only have an 8% chance of keeping it below two degrees," Kinter explained. "We need increased ambition going forward. Countries need to ratchet even further down on their emissions by the middle of this century."
Some countries are doubling-down on the rhetoric for ratcheting down emissions.
According to the Associated Press, the Glasgow Financial Alliance for Net Zero, which was just launched this year, promised to follow scientific guidelines for cutting carbon emissions to "net zero" by 2050.
Now, history would tell you that companies tend not to take the next step simply for moral reasons. That's something U.S. Treasury Secretary Janet Yellen hinted at.
"Many renewables are now cheaper than carbon-based fuel alternatives and have lower long-term operating costs," Yellen said. "In many cases, it's simply cost effective to go green."
"There are ways to do this," Kinter said. "The world's largest carbon removal plant was opened in Iceland. They're going to extract four tons of carbon in the atmosphere per year. You have to compare that with 40-billion tons that's being emitted worldwide. But it is a technology that exists today and it's commercially viable."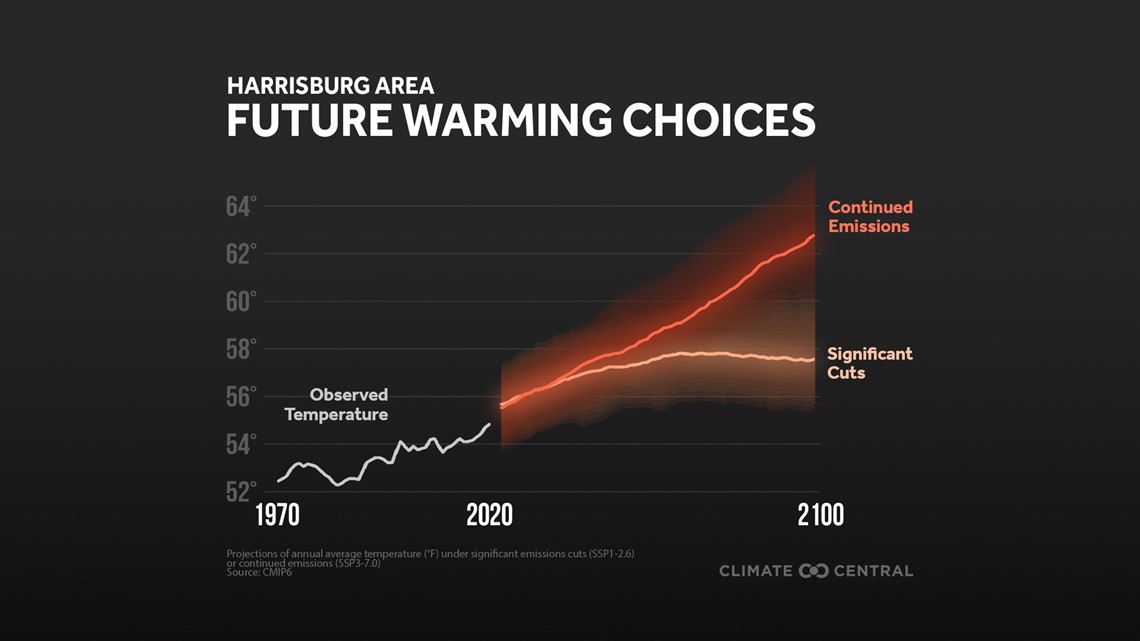 Dr. Kinter also claims the world's richest industry could take the lead in another energy production.
"Other things like enhanced geothermal, where we drill much more deeper where we get a bigger temperature difference and drive commercial scale energy generation," Kinter said. "As it turns out, that's something a whole class of industries are really good at - namely the oil and gas industry. So they could repurpose all of their technology to extract energy from the ground in the form of heat, not in the form of fossil fuel. it would be almost cost-free transformation of their technology and turn it into a profit-making business easily."
This is nowhere near even scratching the surface of what will be covered in the next week and a half in Glasgow. Nor is it on the science front. There are seemingly-immeasurable ways companies can and are developing ways to battle climate change, even as we continue to debate the role we should play here at home.
You can expect more coverage on COP26 in the meantime, and we'll have some news to share as well on our upcoming climate change coverage from the FOX43 Weather Team in the near future.
-Chief Meteorologist Bradon Long