PENNSYLVANIA, USA — What began as a Category 5 storm has lost some of that intensity over the last week, but it's still large and in charge, nonetheless.
Hurricane Lee is now a Category 1 storm, with maximum wind gust speeds of approximately 100 mph as of the Friday evening update from the National Hurricane Center.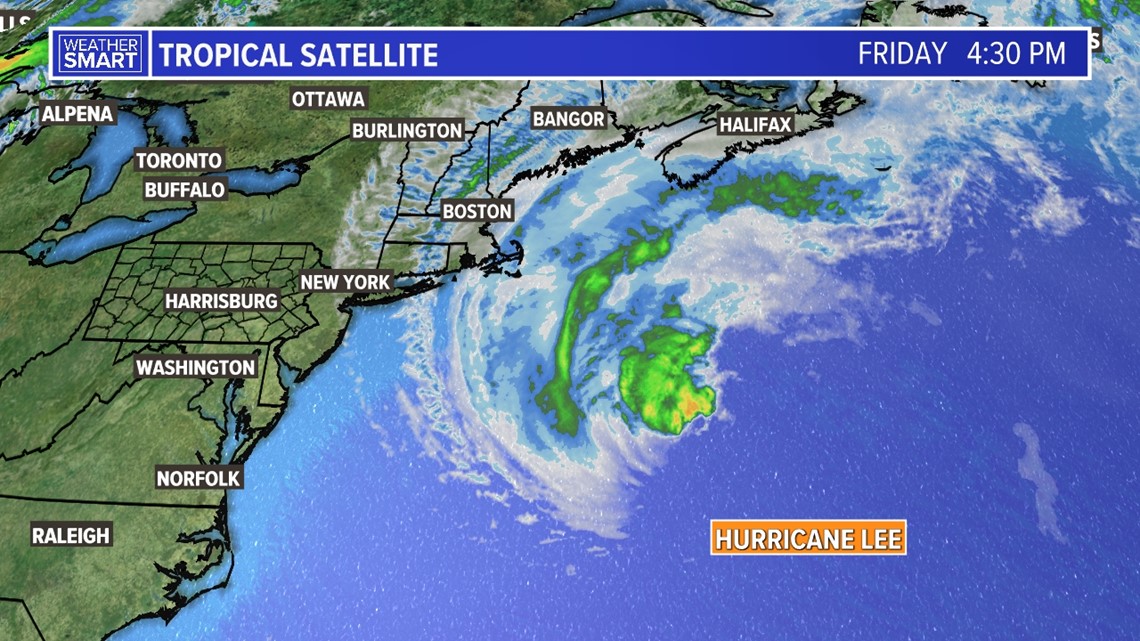 The latest forecast track for Hurricane Lee has it remaining at a Category 1 as it moves northward towards New England and eastern Canada Saturday morning.
Winds are expected to decrease as it approaches land, but the forecast calls for landfall in eastern Canada at Category 1 strength, though it's looking like it will quickly drop intensity to a tropical storm thereafter through Saturday evening.
With that being said, the coast of New England, including a large portion of Maine and Nova Scotia will be preparing for impacts.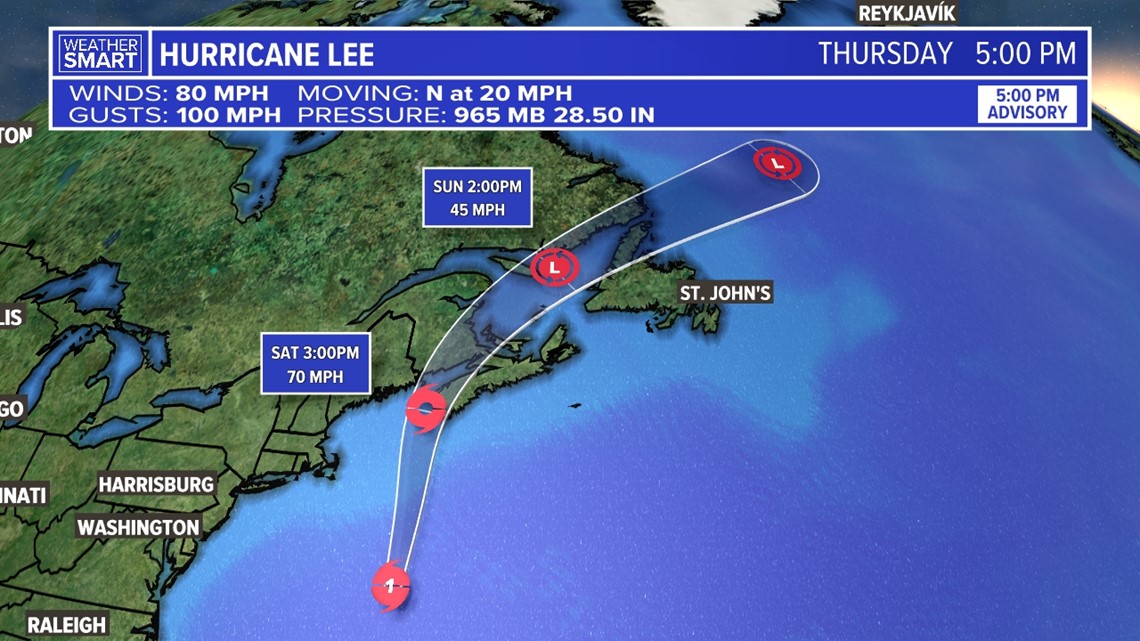 Tropical Storm Warnings have been issued by the National Weather Service along the northeastern seaboard and a Hurricane Watch was outlined for portions of Nova Scotia due to the threat of high winds, heavy rains, storm surge of 1 to 4', significant flooding, and strong rip currents.
South-central Pennsylvania is not expected to be impacted by Lee, but you can count on us to continue to track the tropics through the rest of the season!