HARRISBURG, Pa. — With summer storms in the forecast and an above-average hurricane season expected, the Wolf Administration wants to remind everyone to have a plan in place ahead of any emergencies.
Randy Padfield, Director of the Pennsylvania Emergency Management Agency, says that now is the perfect time to look at those hazards around you and make a plan.
"What would you do if you were displaced from your house?" he asks. "Or you were impacted by flooding? How would you get out to an area of safety, especially with your family, your children, your dogs. Maybe you're caring for an elderly person as well, a family member, so those are all things to think about."
Creating a kit is fairly simple, Padfield says.
Some of the key things you should have include:
A first aid kit
Bottled water (one gallon per person per day)
Non-perishable foods
Medications
A flashlight with extra batteries
Extra clothes
You can keep this kit in a suitcase or in a container, so it's ready to go.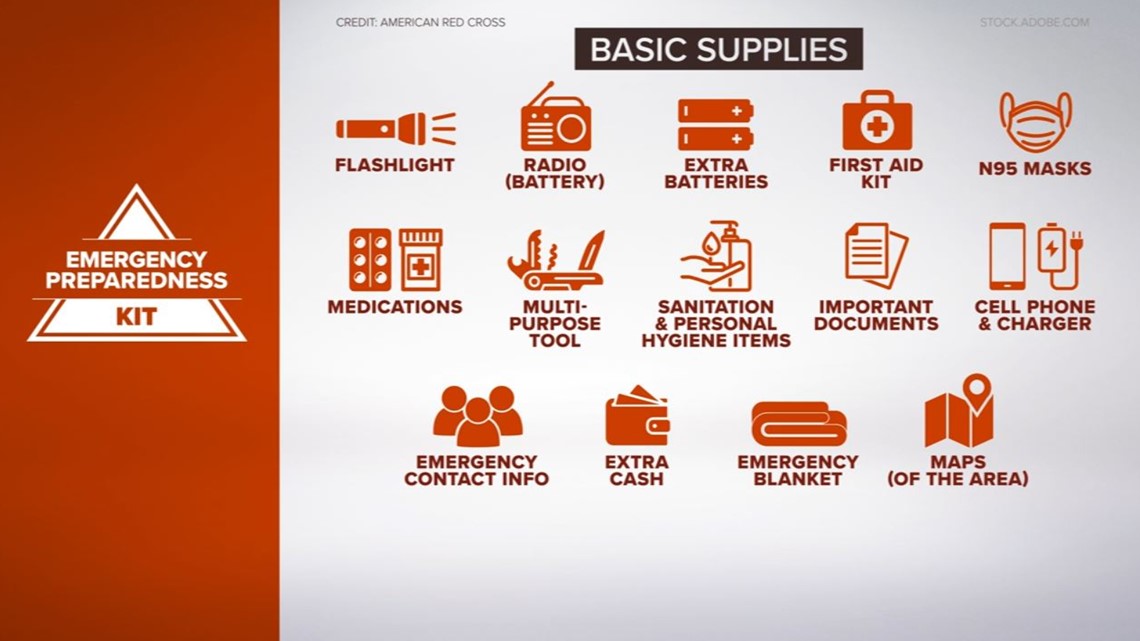 Something else to think about is insurance, according to Padfield.
"You are more apt to be impacted by a flood that occurs in your house over the span of a 30 year mortgage than you are a fire," Padfield tells Fox43. "And your insurance normally covers fire damage, it doesn't cover flooding."
Even though we do not live along the coast, tropical flooding is still a concern during hurricane season. A big storm moving up the coast could also cause big problems when it comes to sharing resources between states.
Padfield tells Fox43 that PEMA has sheltering options in place should a disaster occur. And, overall, awareness before and during an emergency is key, as adverse weather situations can quickly change.
"Know what is going on around you. Know your evacuation routes from your house… it takes all of us working together."