YORK, Pa. — NOAA's National Centers for Environmental Information (NCEI) released its final report on the billion-dollar weather and climate disasters for 2021.
In total, there were 20 events identified by NCEI in 2021. This includes six severe weather outbreaks, four hurricanes, three tornado outbreaks, two severe hail events, two flooding events, one major drought/heat wave, one wildfire outbreak, and one winter and cold weather outbreak.
The record number of billion-dollar weather and climate disasters is 22 events, which took place in 2020.
The cost of 2021's billio-dollar events totaled an estimated $145 billion dollars. These events also resulted in the deaths of 688 people.
The most expensive of the events was Hurricane Ida. The storm made landfall in Louisiana as a Category 4 storm before moving up the eastern US. The remnants of the system impacted Pennsylvania in early September.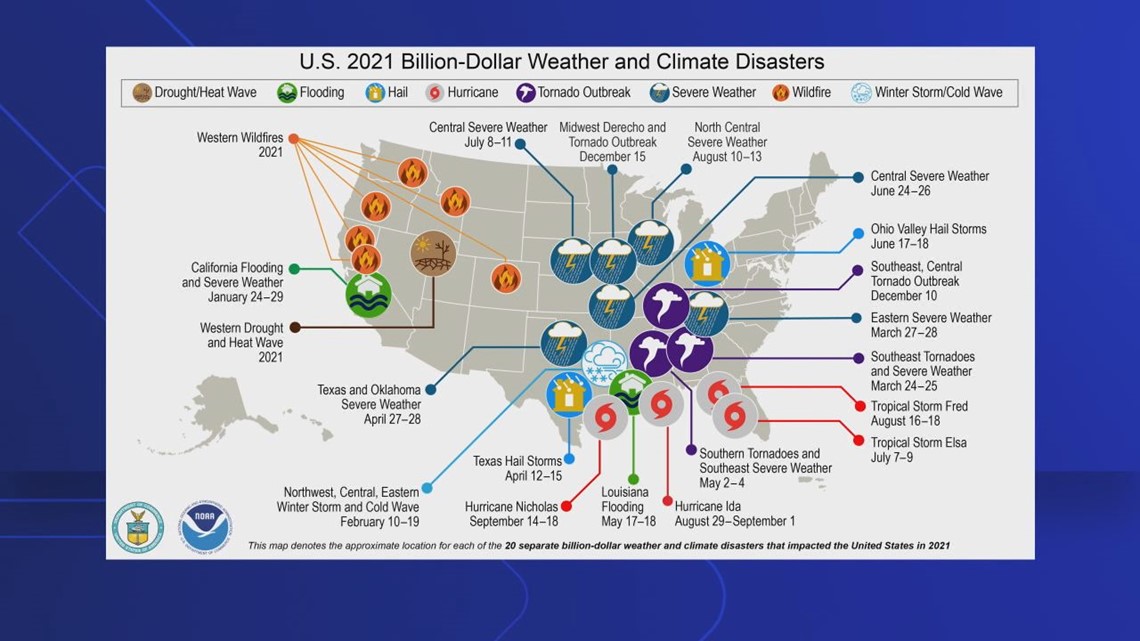 "York County sustained over two million dollars worth of damage to both property and businesses," says Ted Czech, from the York County Office of Emergency Management.
Flooding, severe storms, and tornadoes all spawned from the storm. Czech says that he is still hearing from people who are recovering.
"There's still a lot of unmet needs out there," says Czech.
The county is currently forming a long term recovery committee to help with these ongoing needs.
2021's high number of billion-dollar disasters follows a trend in which the amount of disasters are increasing.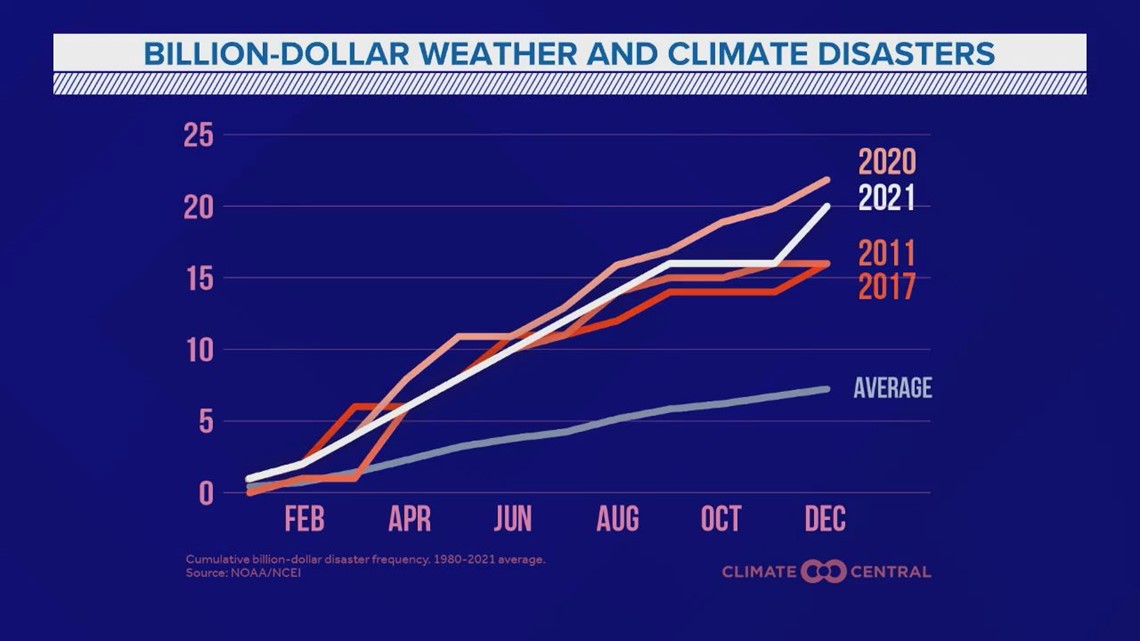 Part of that increase is due an increase in human assets. However, increasing temperatures and climate change are also influencing this trend.
"I think it's fair to say that as we move into the future, as long as our temperatures remain elevated or even increase further, that we expect for this sort of feedback mechanism of enhancing and supercharging extremes to continue," says Karin Gleason, a meteorologist at NCEI.