TEXAS, USA — It's time for another Weather Rewind, where we look back at this past week's weather, with a twist.
While it's been quiet here in central Pennsylvania, other parts of our nation dealt with ice.
It might be hard to believe, but freezing rain is the most dangerous winter precipitation type.
Sleet and freezing rain lead to widespread outages across the south on Wednesday, with anywhere from a quarter to a half inch of ice in the forecast.
In Texas, ice weighed down power lines, leaving more than 250,000 homes and businesses without power at times.
The system left behind sheets of ice on roads from Texas to Tennessee.
More than 1,400 flights were canceled on Wednesday as crews worked to clear runways and de-ice planes.
The NBA game between the Washington Wizards and the Detroit Pistons was postponed because the Pistons were grounded in Dallas.
First responders risked their lives responding to numerous accidents.
That's because ice is more dangerous than snow—particularly freezing rain.
Of course, it's important to say all wintry precipitation types are hazardous for travelers.
However, it takes very little ice to cause problems.
Snow usually is a little more forgiving—especially with treated roads, proper tires and cautious driving.
Ice caused by freezing rain is different.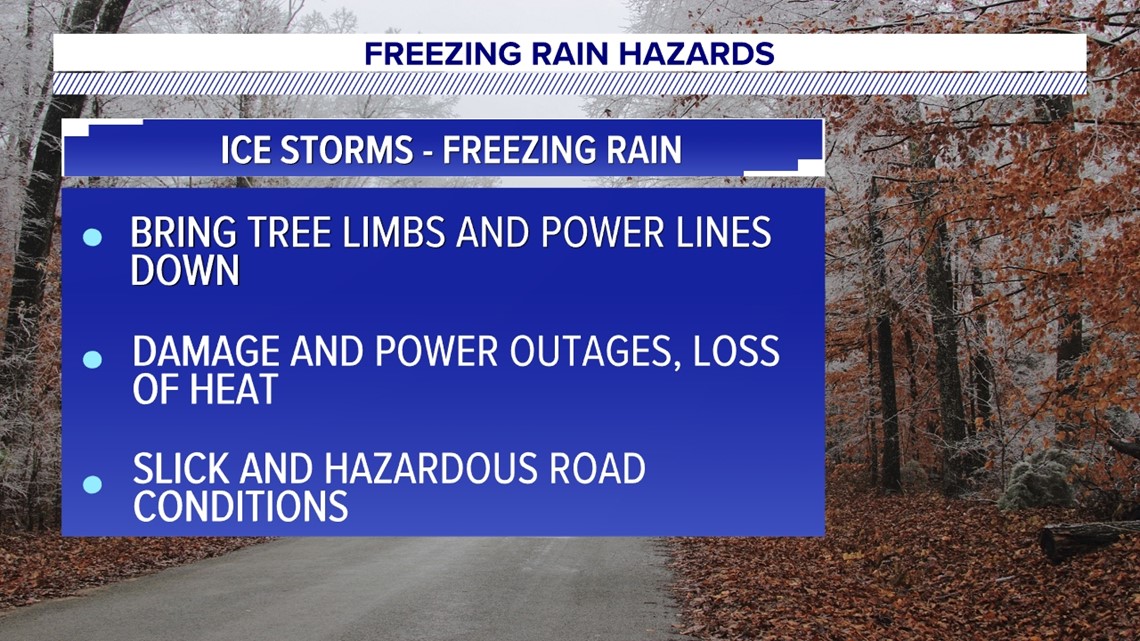 It can quickly weigh down tree branches and power lines, causing them to snap or break.
Fallen branches can cause damage where they land, and power outages can occur.
We also can't forget the dangerous travel on roads.
The thin layer of ice can create slick spots that are so thin they're hard to spot, especially at night, causing motorists to lose control of their vehicles with little to no warning despite the best driving practices.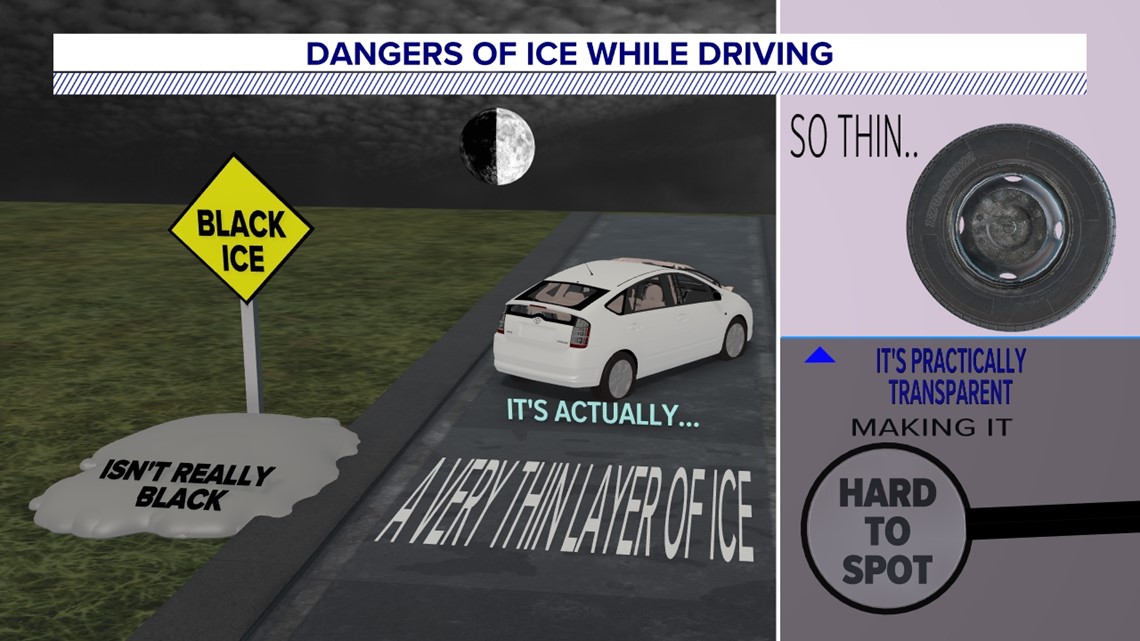 Bridges, overpasses and elevated roadways are especially susceptible to icing as they are surrounded by the cold air and freeze more quickly.
Therefore, you'll often hear meteorologists say they'd rather a big snow than a big ice storm.
Stay tuned for all the whys behind the weather wonders that capture our eyes each week.