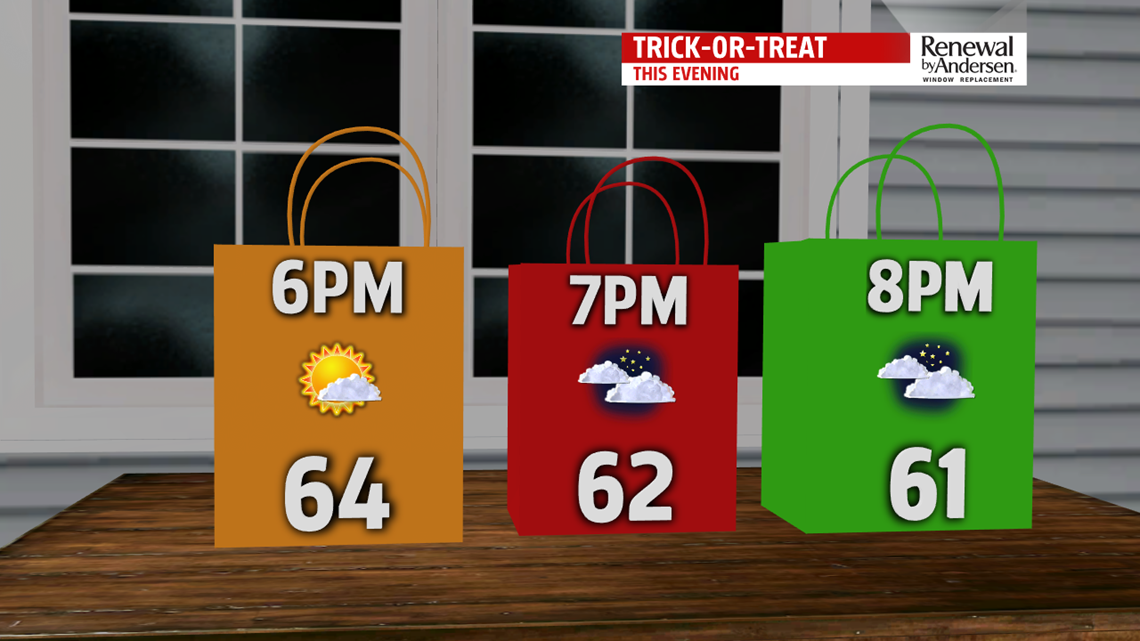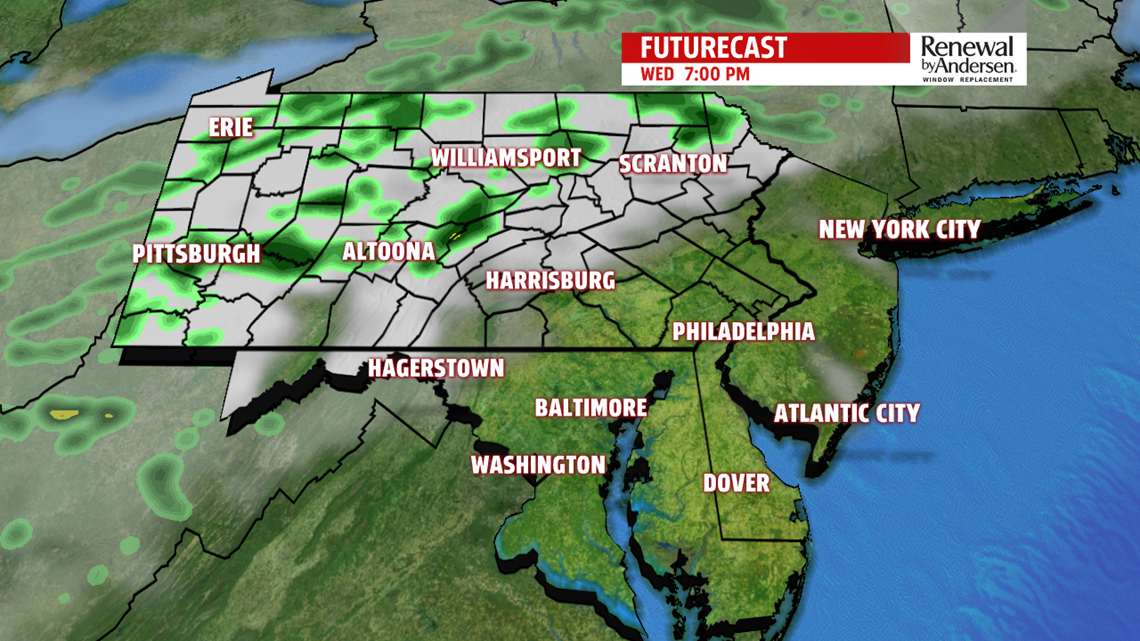 HAPPY HALLOWEEN: A warm and dry Wednesday for most of us, but a few showers could dampen the late afternoon and evening in our northwestern counties. Any shower activity later on in the day would be light and weakening, certainly not enough to change any evening plans. Clouds increase consistently throughout the day with highs just shy of the 70-degree mark. A few locations could hit it for the last day of October as winds gust to 20-25MPH by evening, also increasing the later we push into the day.
FINISHING THE WEEK: Our rainmaker gets held up in the commonwealth Thursday and Friday, allowing warm southerly winds to take us above the 70-degree mark for Thursday. Late showers transition into Friday morning, but again, that front fails to push through to bring in cooler air. As a result, we get another light rain chance Friday with highs in the mid-60s and mostly cloudy conditions. Our breeze kicks up as well with gusts up to 25MPH likely. We keep a light and low shower chance into Saturday morning.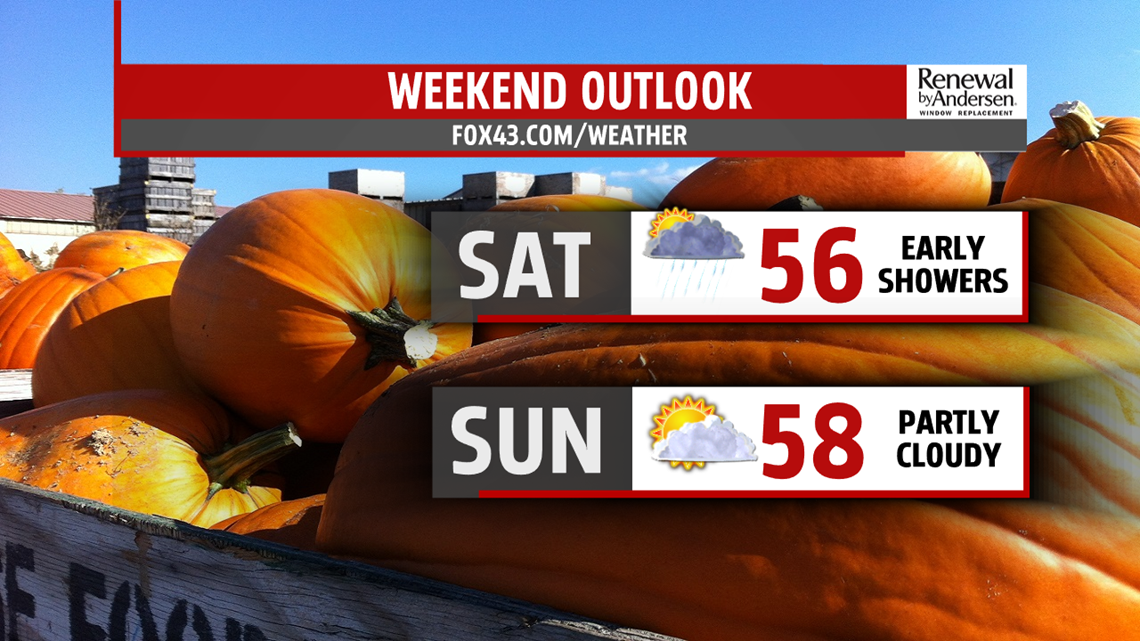 COOLER WEEKEND: Once it finally pushes through, high temperatures for the weekend dip into the mid-50s with partly cloudy skies to welcome November. Winds slowly calm down heading into Saturday for a cool and crisp first full weekend of November.
-Meteorologist Bradon Long