A FLASH FLOOD WATCH is in effect until 6PM for much of our area.  Slow moving, heavy showers today will bring the potential for localized flooding in areas through this evening.  Stay alert for rapidly changing conditions.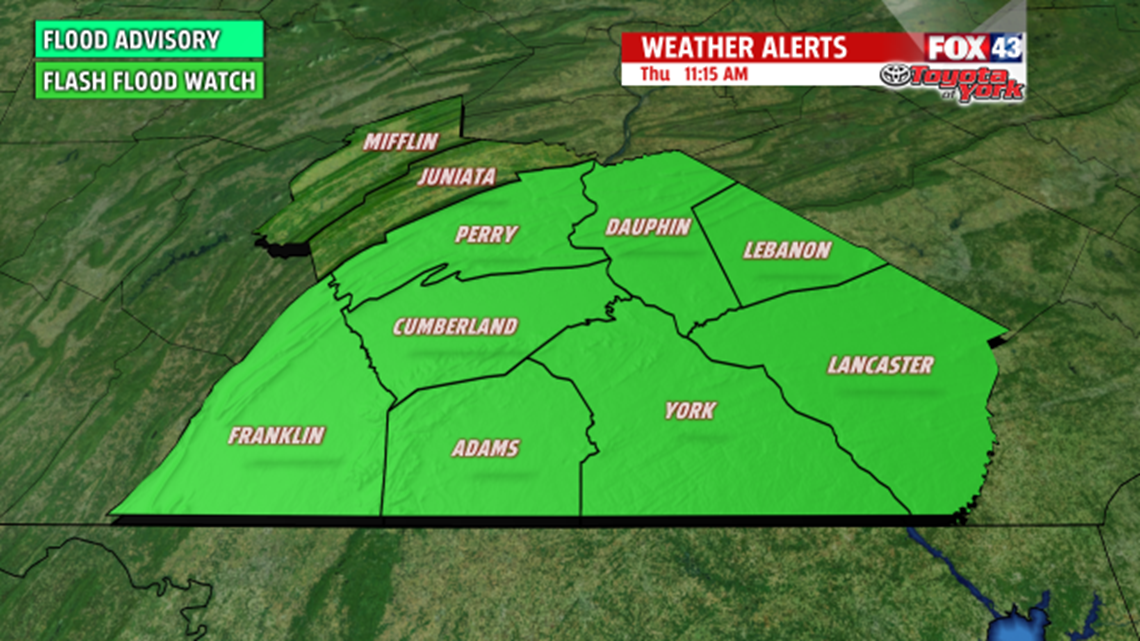 BIG CHANGE
A front and developing low bring us big changes today.  It comes as a threefold attack on our afternoon highs.  First, the front is allowing cooler air to slip in.  Second, clouds are in place all day.  Third, rain occurs during the peak heating hours.  All factors combine to drop us from the 90s earlier in the week to only near 70° today.  Umbrellas and rain gear are a must as showers are likely from 8AM-8PM with the heaviest from 9AM-2PM.  Most locations will see around 1.0" of rain with locally higher amounts in the 2-3" range.  Rain tapers overnight.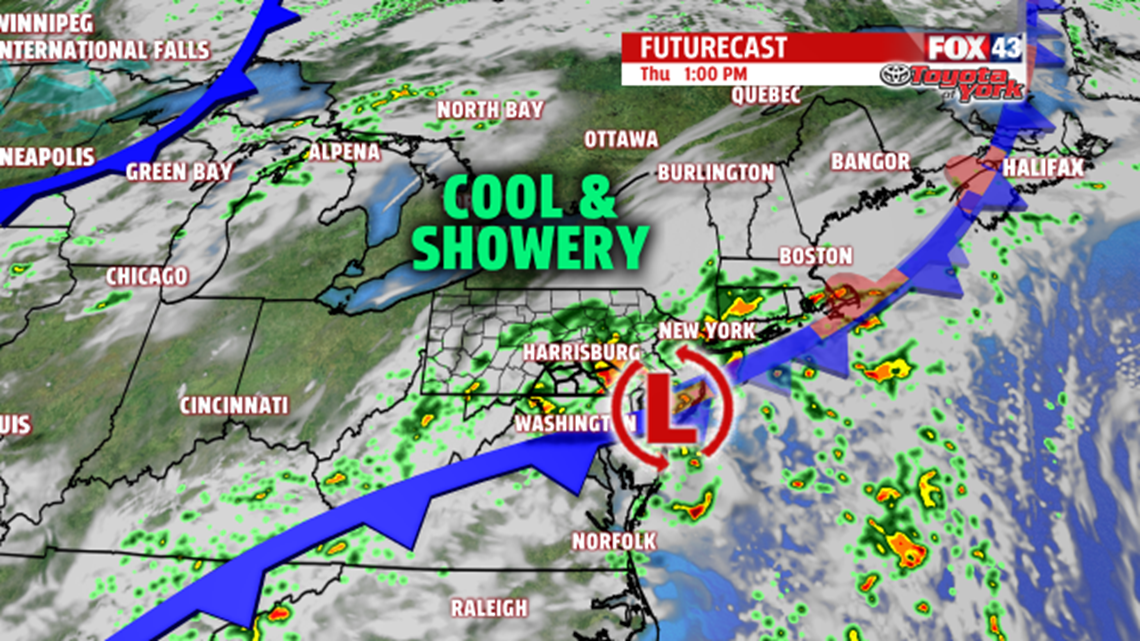 FANTASTIC FRIDAY
Skies clear quickly, giving way to a sun filled, less humid, drier day.  Expect highs in the lower 80s.  Perfect weather for the York Fair!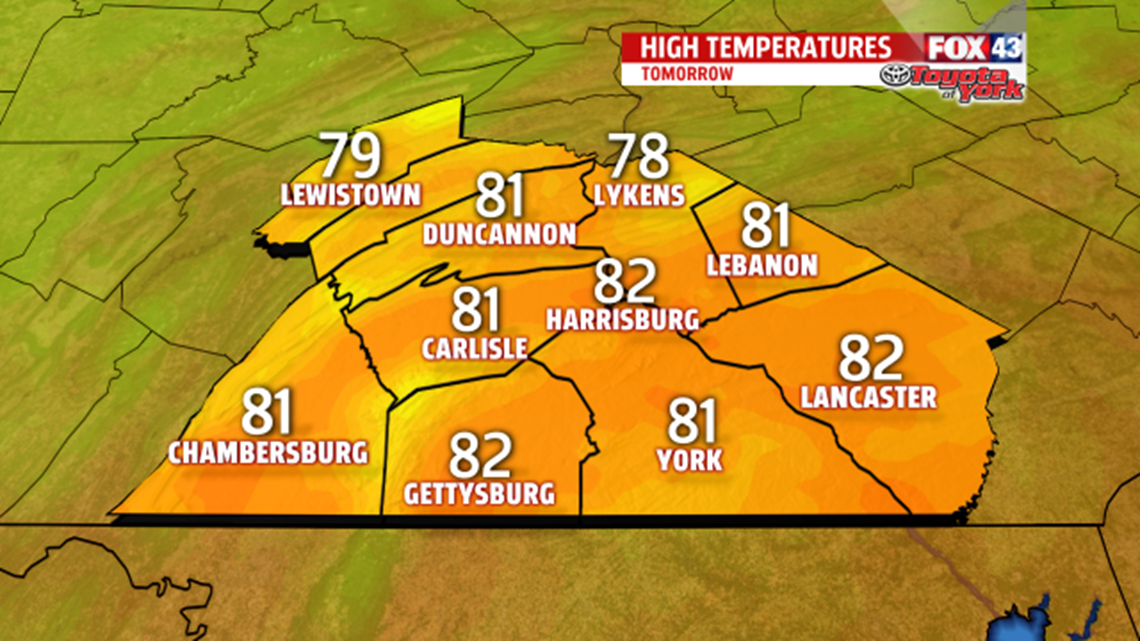 SOGGY WEEKEND
A potent upper level wave dives in for the weekend.  Saturday looks overcast with more showers and some steady rain developing through the day, lasting into the night.  Expect highs in the middle 70s and plan for some indoor activities.  By Sunday, the showers break up with clouds slow to clear.  Highs are only in the lower 70s.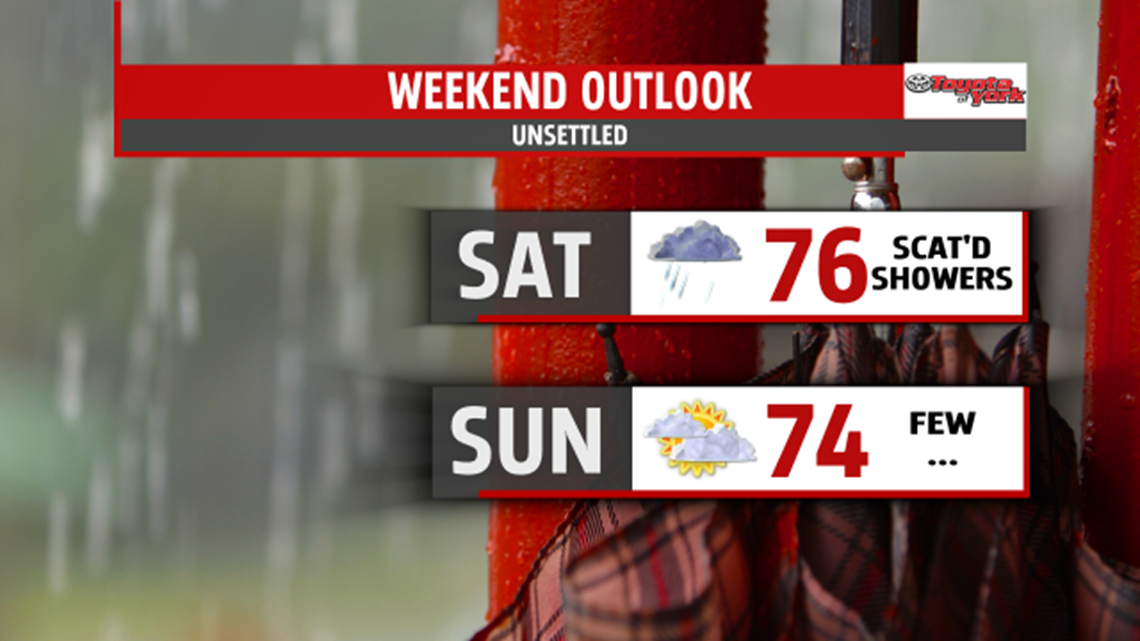 NEXT WEEK
Sunshine is back at it!  We enjoy low humidity days through midweek, with highs in the middle 70s on Monday moving to the lower 80s by Wednesday.
Make it a terrific Thursday!
"Before you can win, you have to believe you are worthy." – Mike Ditka