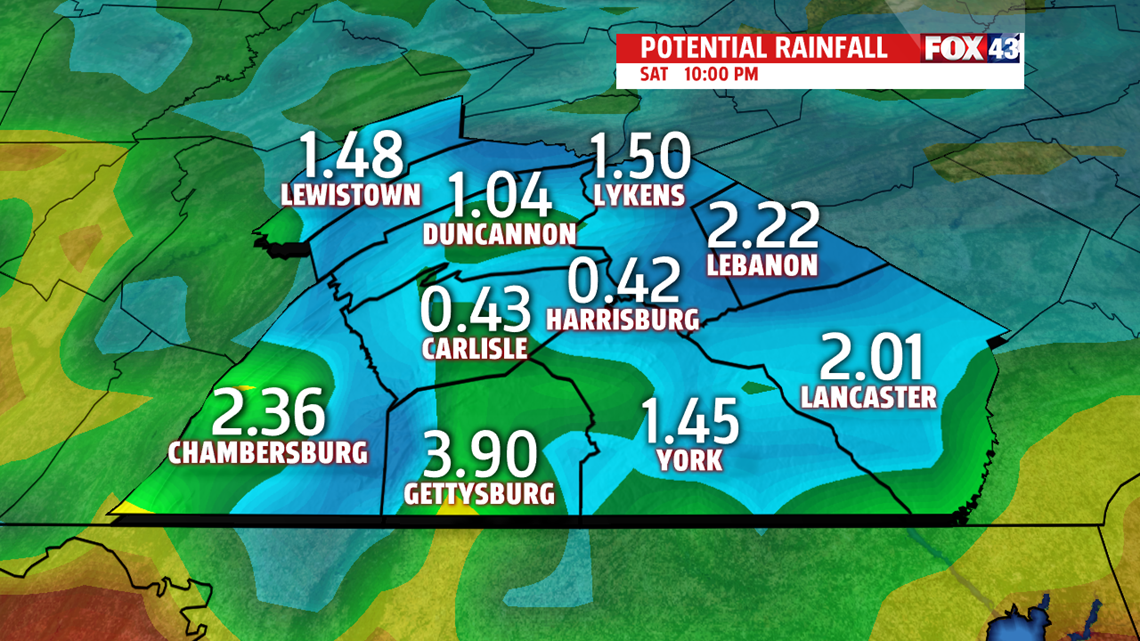 WEEKEND STARTS OUT WET AND COOL
Expect periods of heavy rain this evening and overnight. The ground is still quite wet so the concern for flash flooding is high. Rainfall totals in spots could approach 1 to 2 inches, with localized higher amounts possible. Temperatures hover in the 70s before falling into the 60s overnight. The heaviest rain, and risk for thunderstorms, is greater overnight. Concern for flash flooding continues into

the early afternoon as showers are still around for part of the day. By afternoon, with the help of an increasing breeze out of the north, drier air works into help dry us out. Clouds and dampness keeps temperatures cool in thelower 70s. More sunshine and a pleasant day is ahead for Sunday. Highs, while a tad warmer in the upper 70's to near 80 degrees, falls short of July averages. Humidity levels are quite low and remain comfortable into the start of the week.
NEXT WEEK
High pressure brings a stretch of dry days. Temperatures slowly warm, from the lower and middle 80s Monday, to the upper 80s to near 90 degrees, as the week goes on. Plenty of sunshine, and no threat for rain until Thursday and Friday, when there is a chance for a few thunderstorms. The humidity becomes more noticeable Tuesday and the rest of the week.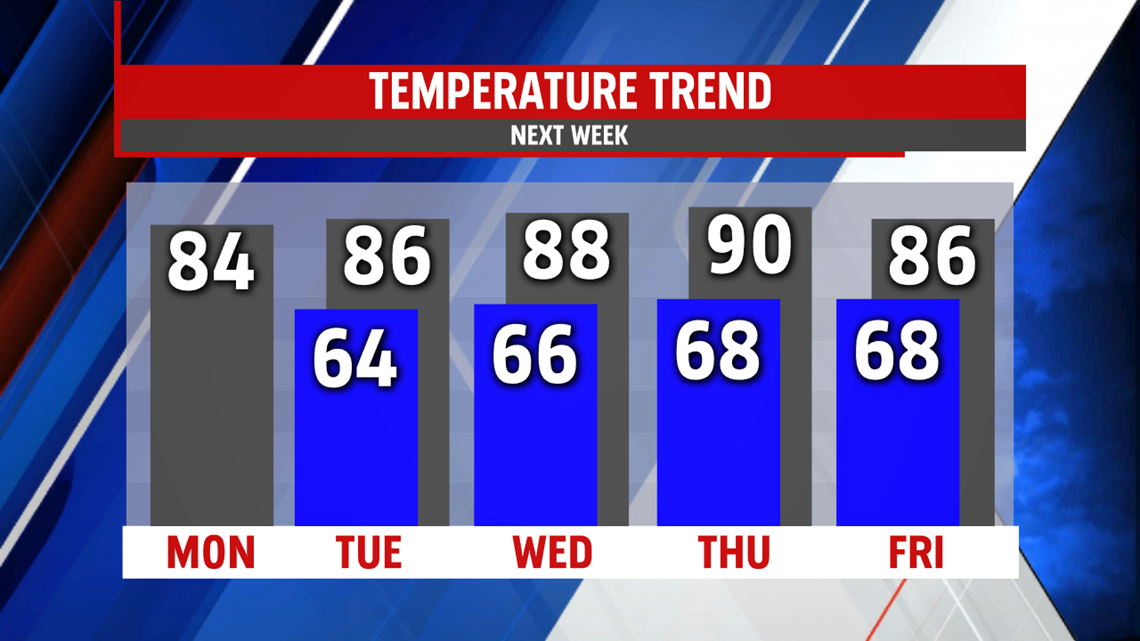 Stay "Weather Smart" with the FOX43 Weather team!
Have a good day!
MaryEllen Pann,
Chief Meteorologist