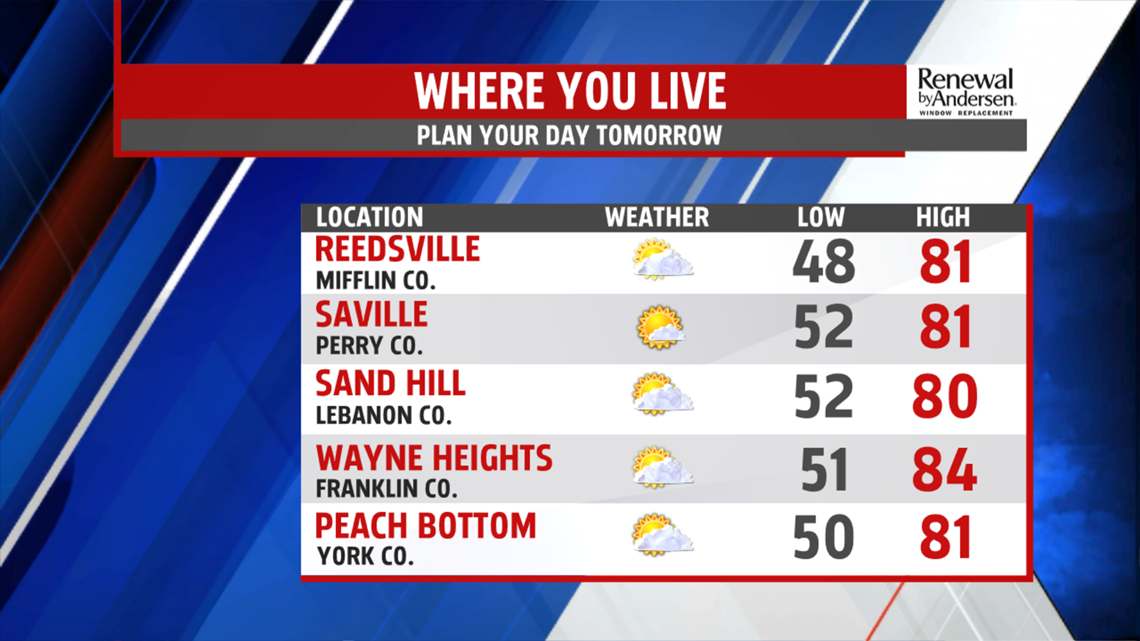 WARM, HUMID: After some morning fog and clearing clouds, highs jump up right near 80. Humidity levels also will slightly rise throughout the day under partly to mostly cloudy skies after a start in the mid-50s. We'll be a bit breezy with westerly winds just under 10MPH and gusts up to 15MPH likely.
LATE SUNDAY SHOWERS: A few showers move in during Sunday evening. They will be light in nature with a rumble of thunder or two as they die out.  Lows bottom out in the 50s again with morning fog possible Monday morning.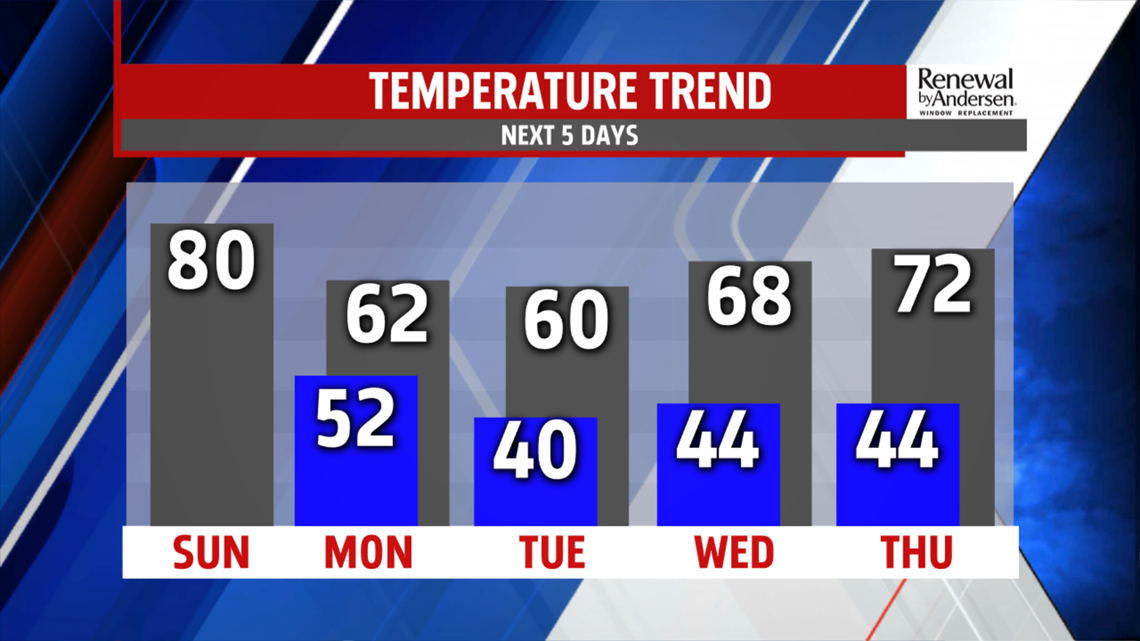 STAYING FALL ALL WEEK LONG: Low 60s start the work week with very breezy winds out of the northwest. Gusts up to 21MPH will happen throughout the day. Otherwise, mostly sunny skies dominate the week as we slowly warm to the low 70s by the end of the week.
-Meteorologist Bradon Long