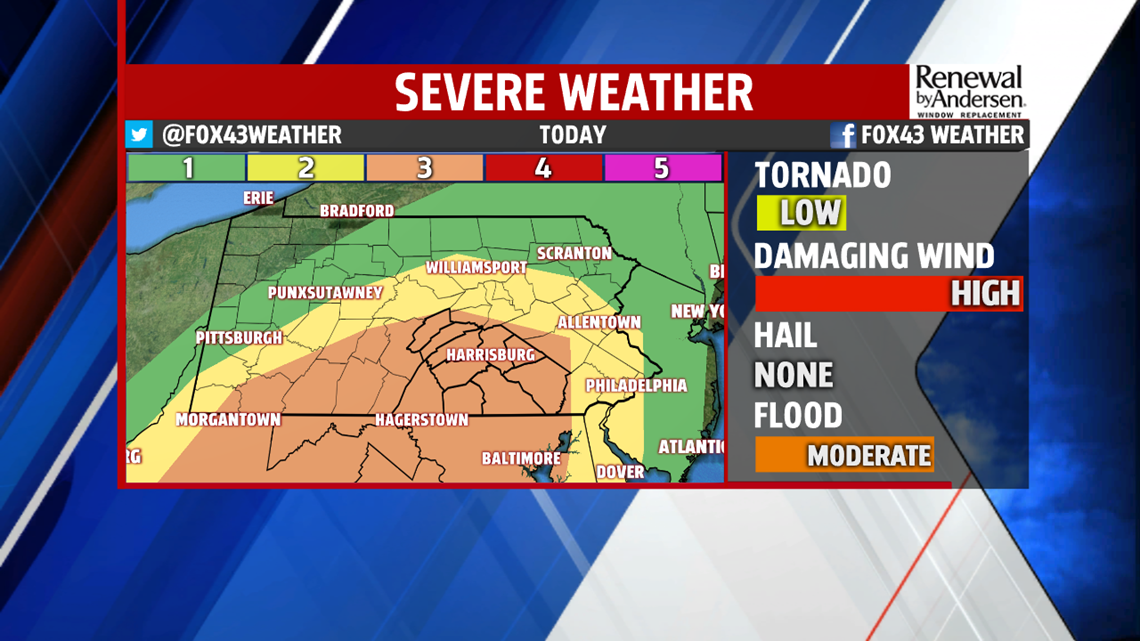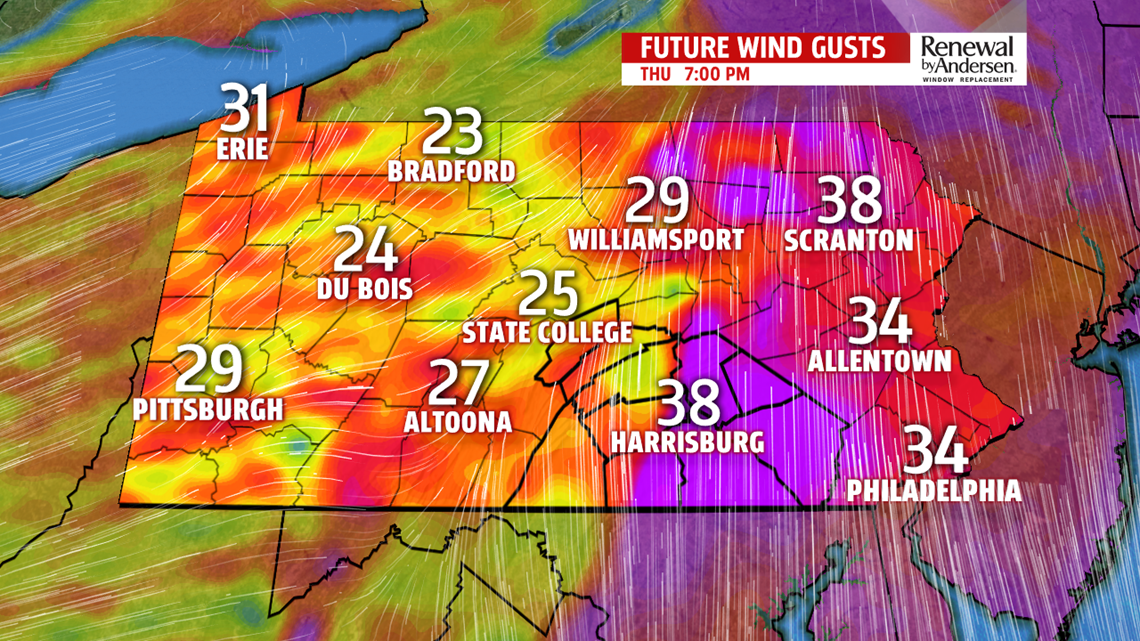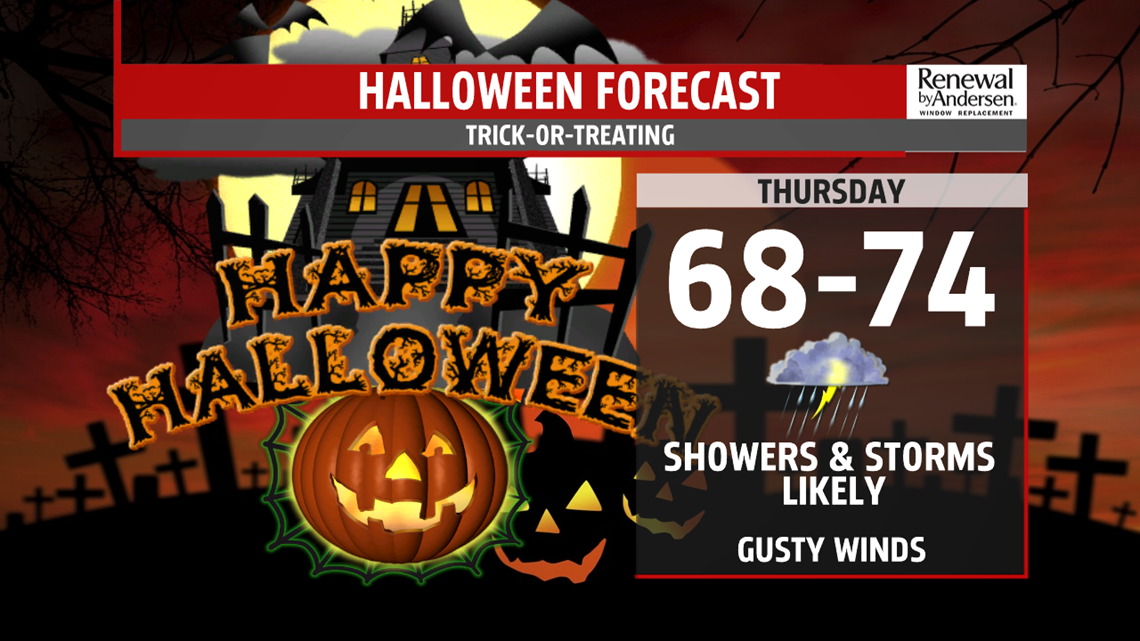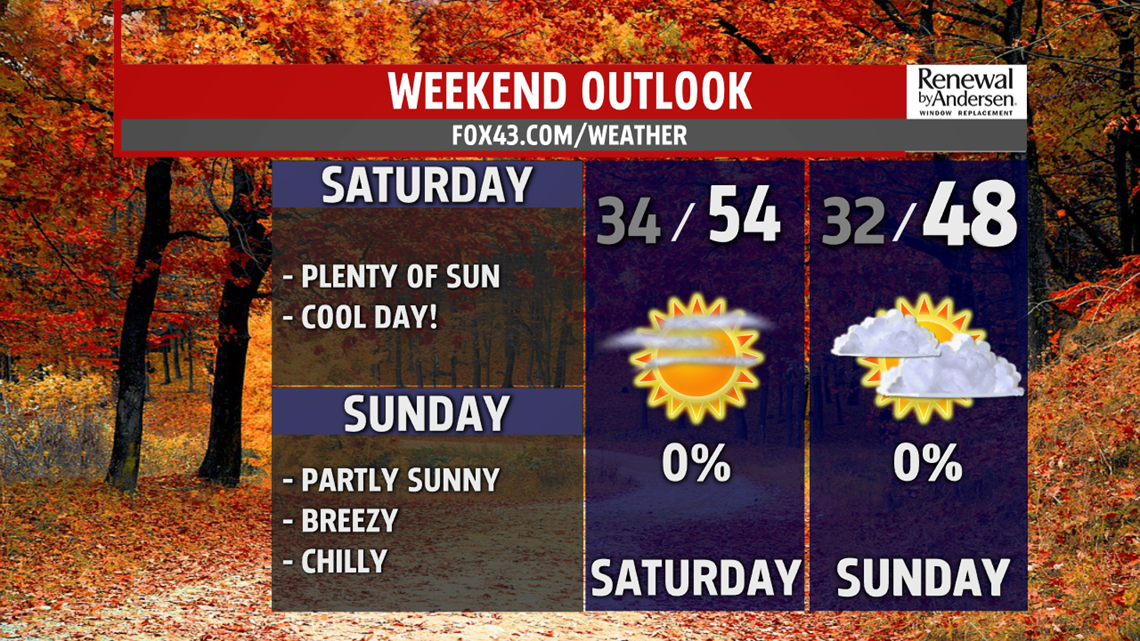 CHILLY WEEKEND OUTLOOK: The chilly air settles in for the weekend! Expect plenty of sunshine on Saturday, but it's cool. Expect highs in the upper 40s to lower 50s. Don't forget to "fall back" before bed on Saturday night. Daylight Saving Time comes to an end Sunday at 2 A.M., so the clocks need to go back one hour before bed. It's chilly, breezy, and partly sunny for Sunday. Expect afternoon highs in the middle to upper 40s.
NEXT WEEK: Monday continues the cool feel. Temperatures are in the upper 40s to lower 50s under partly cloudy skies. There could be some freeze concerns again for Monday morning, with temperatures near, if not below, the freezing mark in many areas. Tuesday is Tuesday is partly sunny, and temperatures start to moderate. Expect highs in the middle to upper 50s. There's a small chance for a couple showers. Wednesday is partly sunny with lower afternoon high temperatures. Those numbers are in the lower to middle 50s.
Stay Weather Smart with FOX43! Have a wonderful Halloween!