MORE SHOWERS: We start Tuesday with some showers.  In fact, a line of scattered showers crosses over us from west to east between 4-10 A.M.  After those showers stop by, we'll spend the rest of the day dry.  We'll even get the sun to break through the clouds in the afternoon.  After a sunny Wednesday, we'll see a few showers throughout the day on Thursday.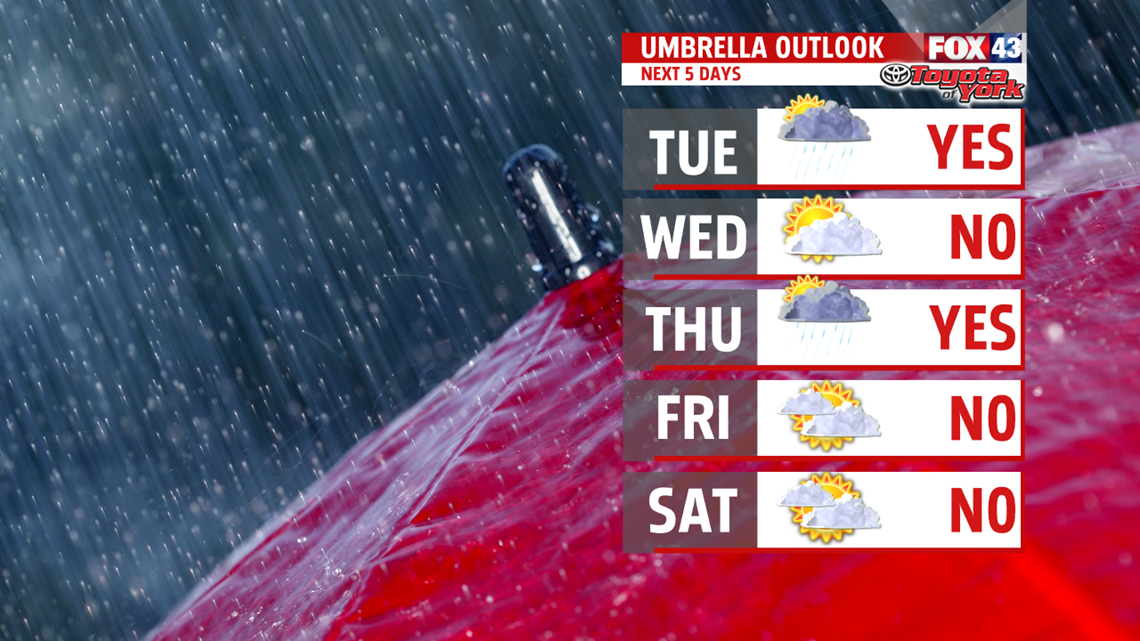 WARM WEATHER: Talk about a mild morning!  Enjoy temperatures in the 50s as you step outside Tuesday morning.  Yet, the 50s don't last.  We're done with them in the 7-day forecast after Tuesday.  When you step outside Wednesday morning, it will feel much different with lows near 30.  Highs climb to the 40s for Wednesday and Thursday.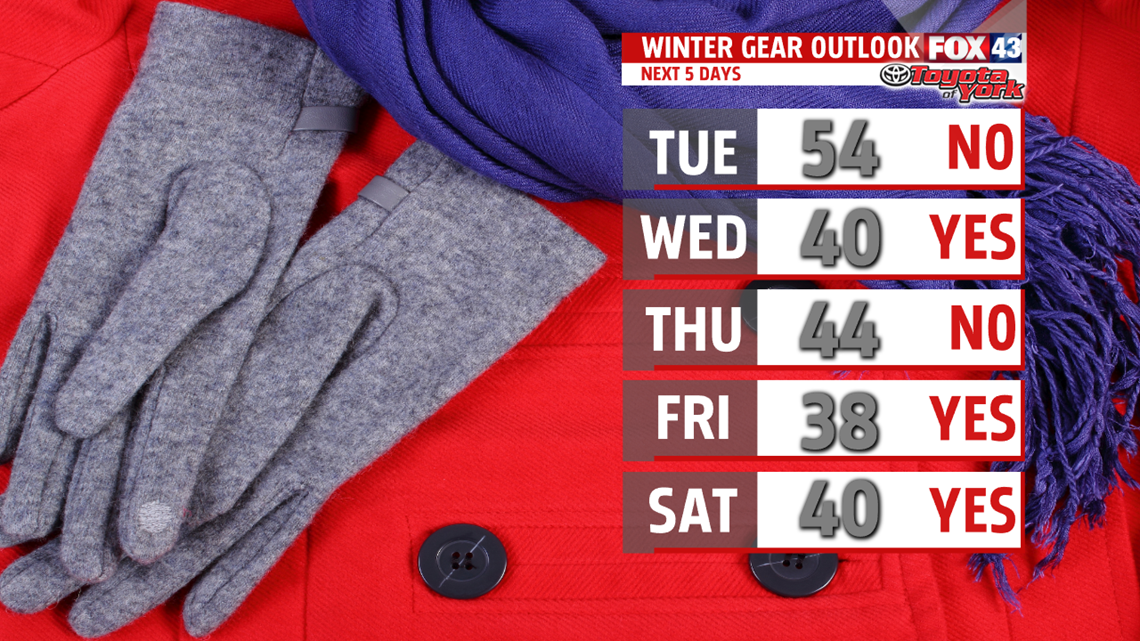 BREEZY WEATHER: We'll have quite a wind chill on Friday.  The bitter wind will make our temperature feel like the low 30s.  We'll have cloudy skies all Friday because of the wind, too.  Did you know that any time we have a strong wind come from the northwest this time of year, it brings us lake-effect clouds and some times lake-effect snow or flurries?  We just get the clouds on Friday.  Then, we'll see some sun on Saturday.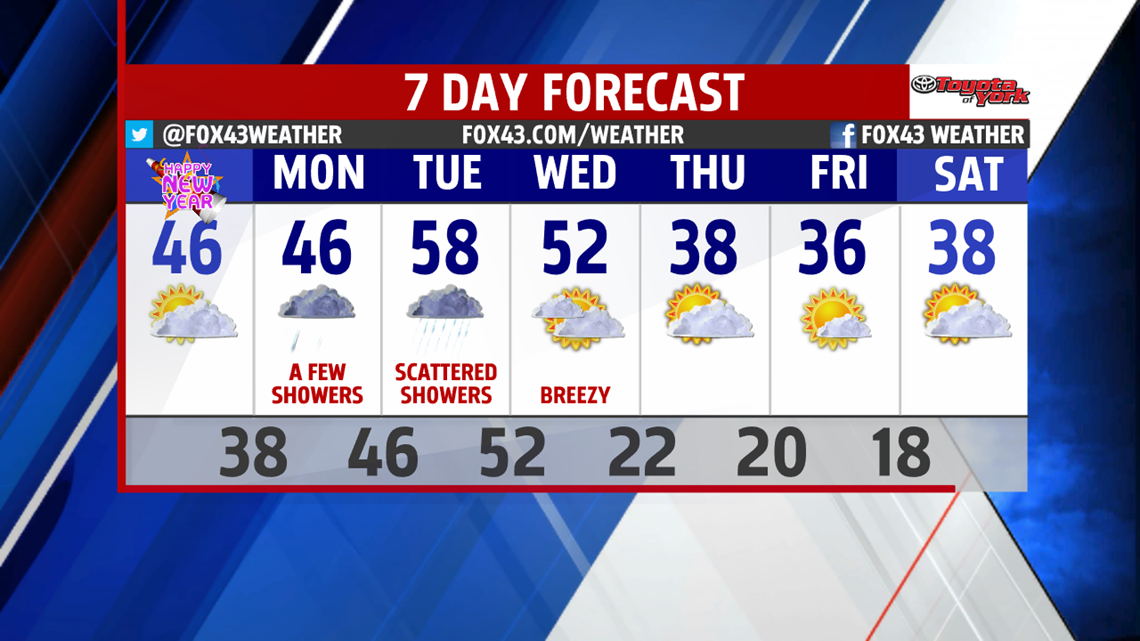 HOLIDAY FORECAST: We stay dry all New Year's Eve.  If want to go to one of our local drops like the cigar drop in Red Lion, York County or Lebanon Bologna drop, you'll see cloudy skies and temperatures in the upper 30s.  Then, showers arrive later in the night after 2 A.M.  Scattered showers will continue for the first day of the year.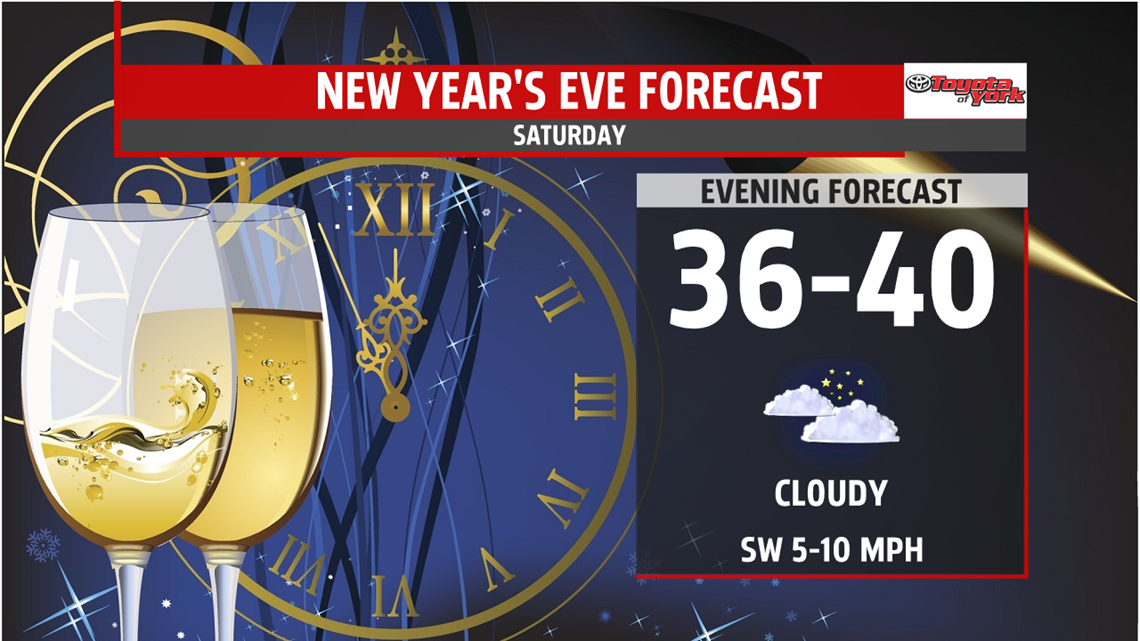 -Meteorologist Drew Anderson