OVERNIGHT
There could be a few scattered showers this afternoon and early evening. Most of the activity should be out of here by 7pm. Clouds will slowly break up overnight. Lows will drop to the low 40s.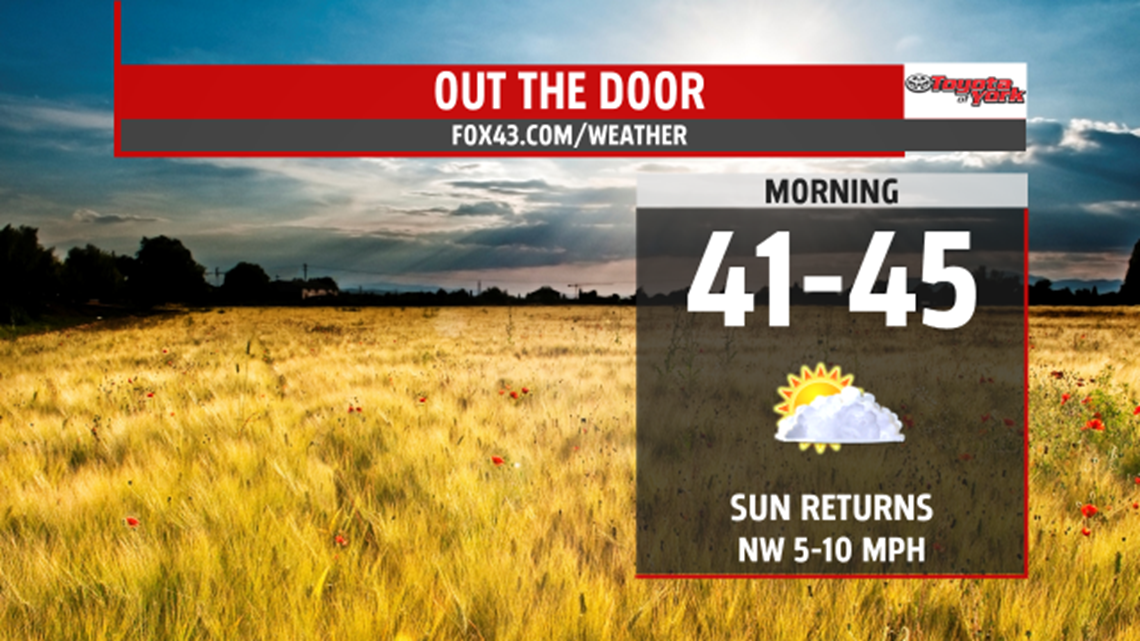 Clouds will continue to break up allowing for sunshine to return. We'll see plenty of sunshine during the day with just a few afternoon clouds popping up. Highs will warm to the mid and upper 60s which is more seasonal for this time of the year. Skies will be mostly clear heading into Wednesday morning. Lows in the mid 40s.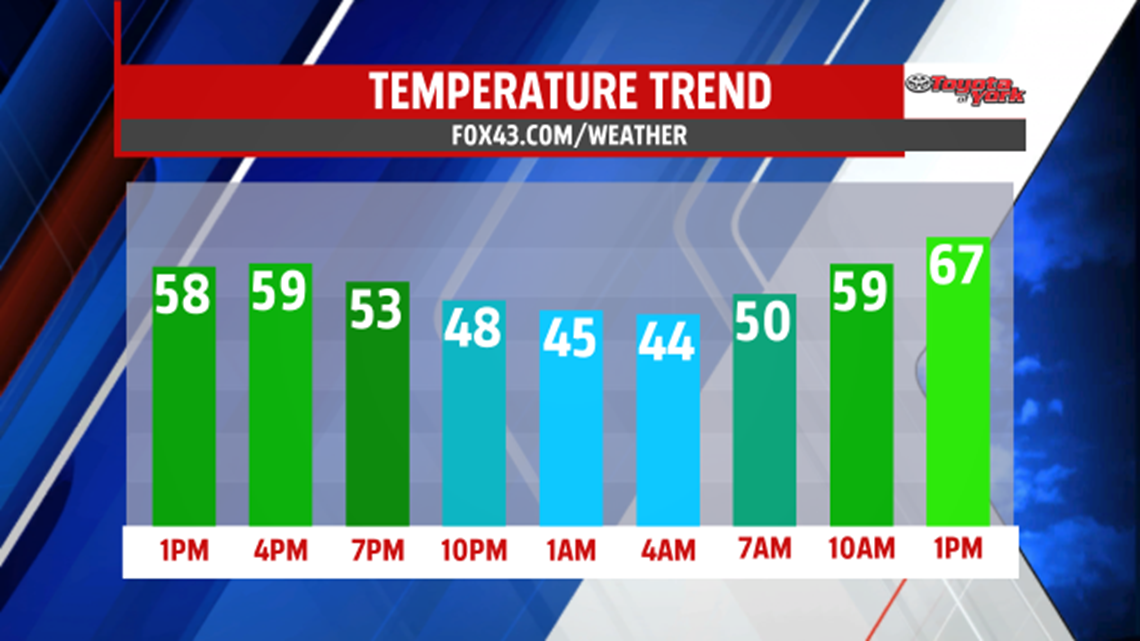 OUTLOOK
A very nice day in store midweek with plenty of sunshine and milder temperatures as high pressure builds in overhead. Highs will warm to the upper 60s to low 70s. However, it will be short lived. Upper level low dropping out of the Great Lakes will bring a return of clouds and possible scattered showers for Thursday and Friday. This will also lead to cooler temperatures. The low should pick up a coastal low, which will develop along the southeast coast of the Carolina's. Winds will shift to the east for us, meaning more moisture and clouds streaming in across the area as it moves up the coast. So we will have to deal with a couple of days below average and a bit gloomy but the weekend is looking pretty spectacular right now. Near 70 on Saturday with partly cloudy skies and even better Sunday with highs in the low to mid 70s under mostly sunny skies.