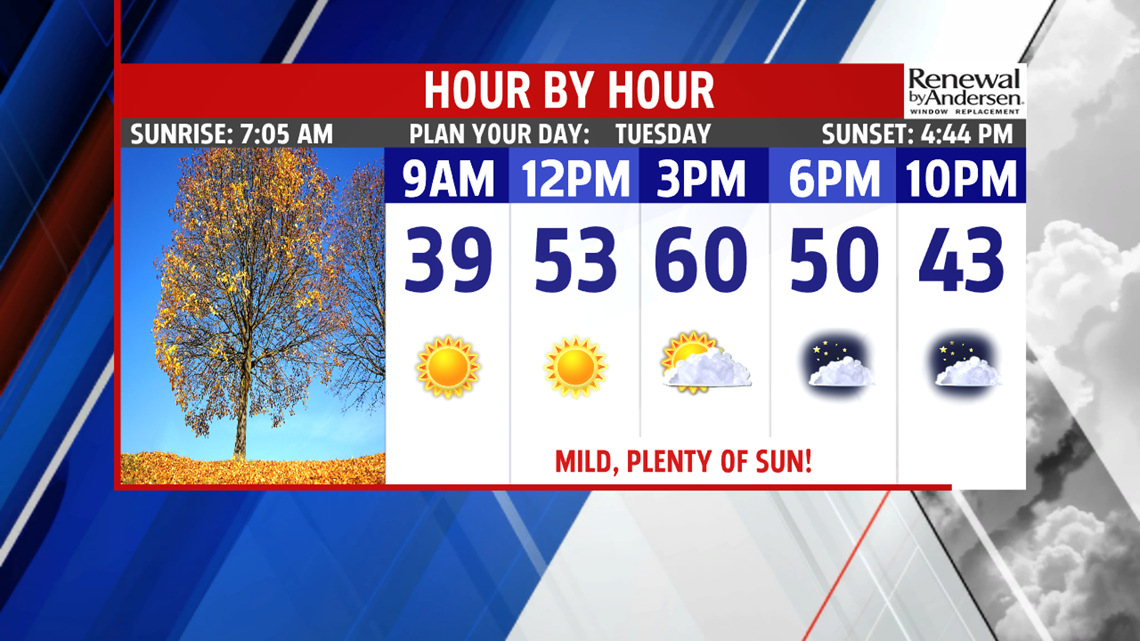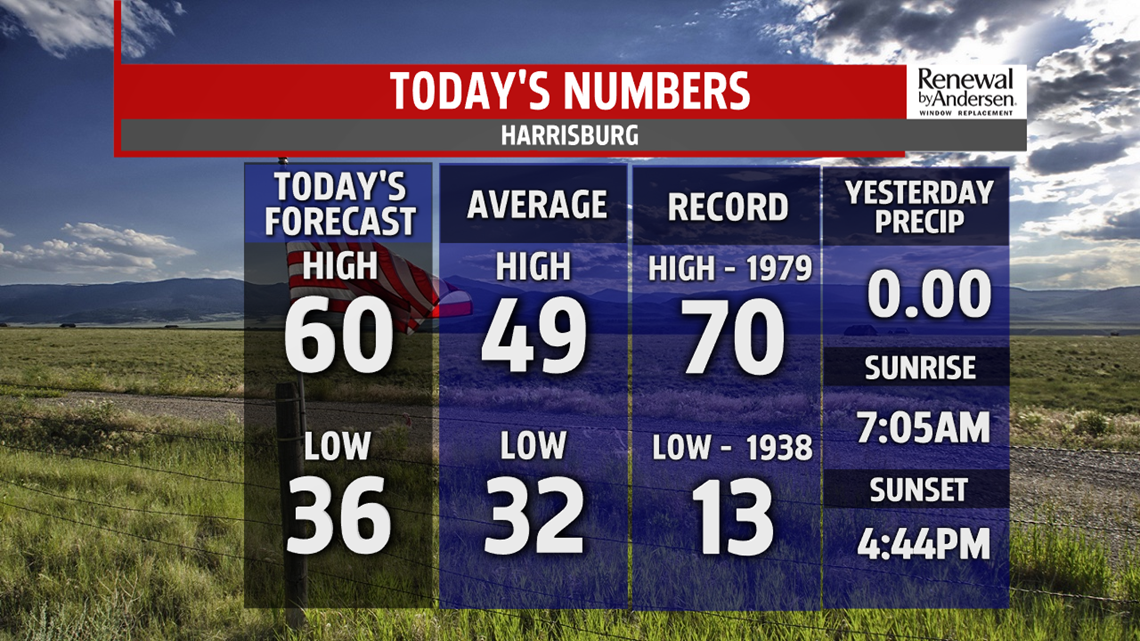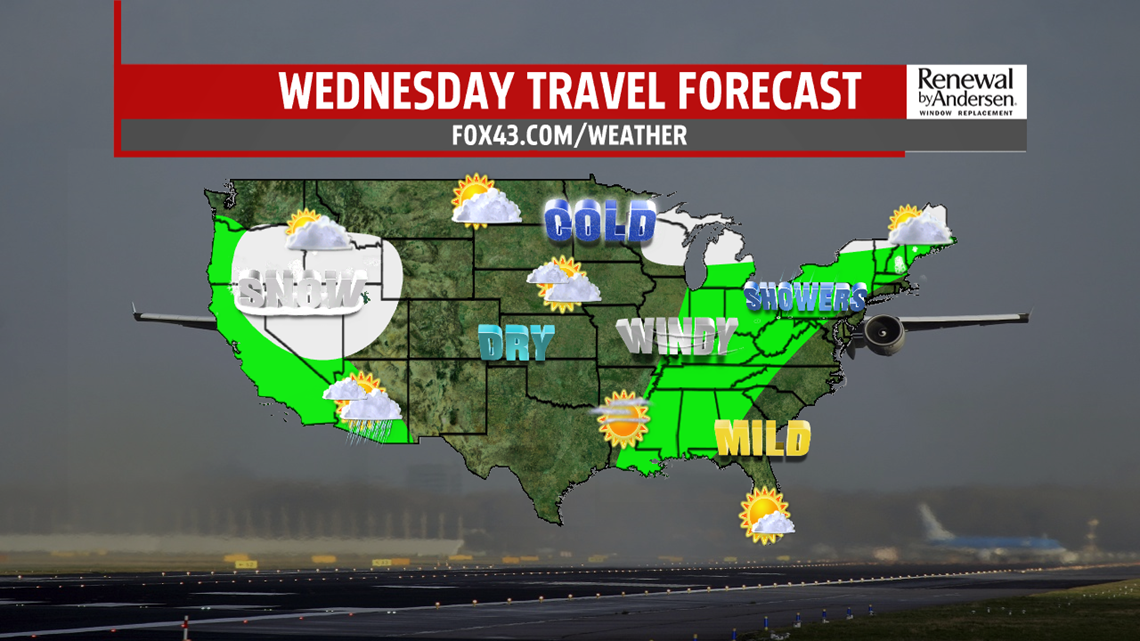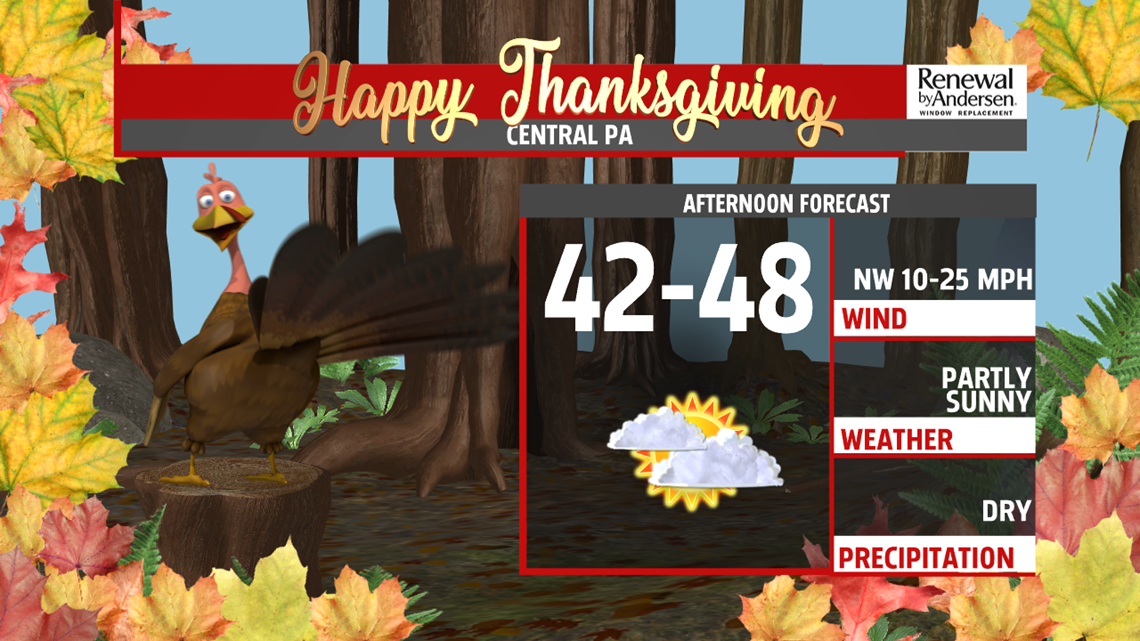 THANKSGIVING/BLACK FRIDAY FORECAST: Thanksgiving Day is cooler, but dry! Expect a mixture of clouds and some sunshine. Temperatures are in the 40s. It's breezy, so temperatures feel like the 30s at times. It turns chillier heading into the Black Friday Forecast! Morning low temperatures begin in the upper 20s to lower 30s. The rest of the day brings plenty of sunshine and lighter winds. It's a bit chillier, with temperatures in the lower to middle 40s.
WEEKEND OUTLOOK: The weekend turns more unsettled for Central PA. There's plenty of clouds for Saturday, and it's quite the chilly day. Temperatures reach the upper 30s to lower 40s. Most of the day should stay dry, but there's a small chance a few late day showers try to sneak into this forecast. There's a small chance for some brief mixing with wintry precipitation at the onset. Through the night, plain rain continues to fill in as temperatures warm. Sunday looks milder, with rain showers continuing through much of the day. Monday brings colder conditions and the chance for a few snow showers. Expect temperatures in the middle 30s to near 40 degrees.
Stay Weather Smart with FOX43! Have a wonderful Tuesday!