OVERNIGHT
Humidity has gone back up after a comfortable start to the day. Southeasterly winds have helped to pull in more moisture off the Atlantic. Temperatures will be milder overnight in the mid 60s. There may be some foggy spots, otherwise, skies will be partly cloudy.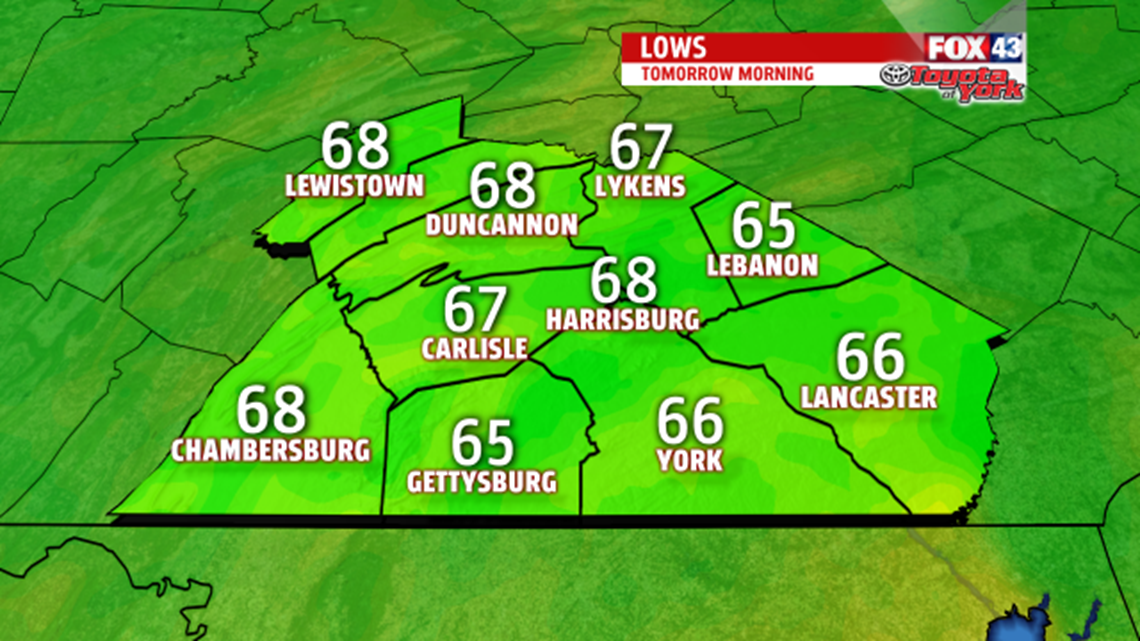 Winds will pick up out of the south driving in warmer air. With sunshine, temperatures should warm to the mid and upper 80s. Heading into the afternoon, with the heat and humidity, there could be a few showers and thunderstorms. Some of the storms have the possibility of becoming strong to severe with winds the main threat. It's a marginal risk so severe threat will be limited. Overnight, expect muggy, warm conditions under mostly cloudy skies.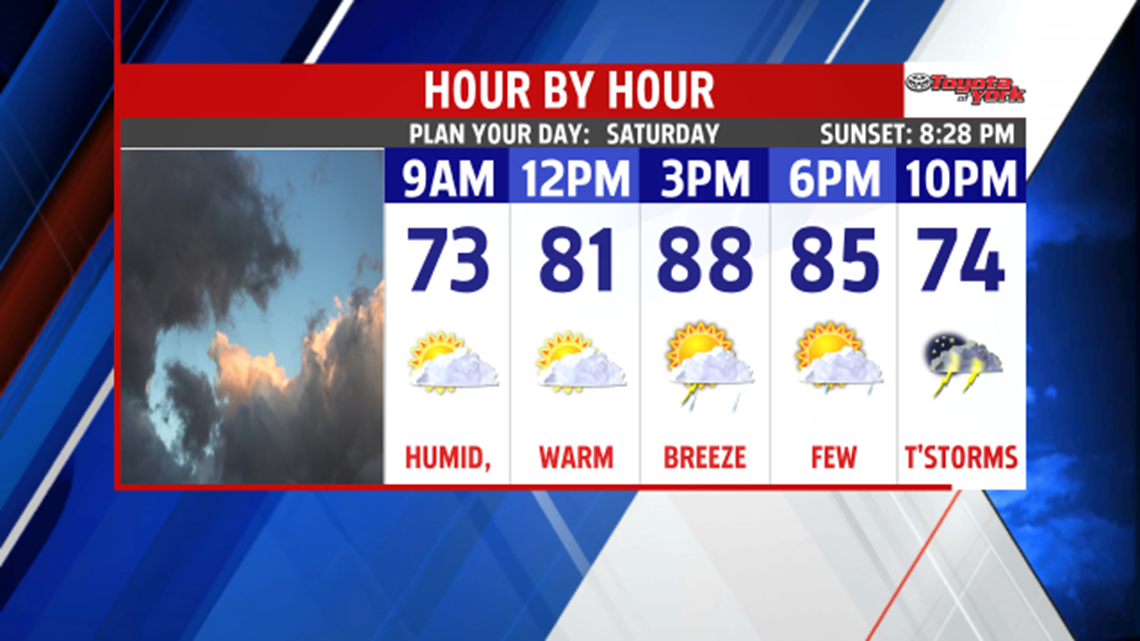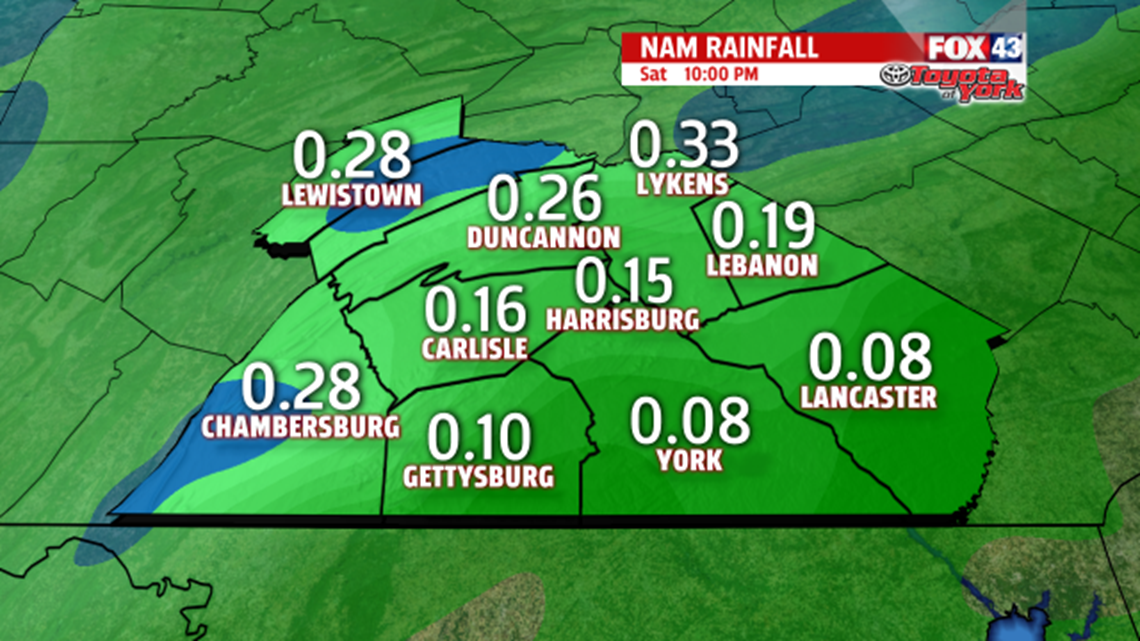 OUTLOOK
Cold front continues to progress eastward through the morning Sunday. It looks to be moving slower so it is not expected to cross the area until later in the day. That means we will warm once again into the low 80s for the last day of May. Scattered showers and thunderstorms will be likely. The front slides southward overnight into Monday. This will set up an easterly flow. Temperatures start out in the upper 50s but will struggle with the clouds, easterly flow and shower chance to climb much above 70. Most areas will stay in the 60s. Shower threat will end by Tuesday morning. It will be a cooler start in the low 50s. Highs, despite more sunshine will remain in the upper 60s with the cool flow out of the east-northeast. Wednesday, dry with morning lows dipping into the upper 40s to near 50 but afternoon temperatures will rebound into the low 70s. It continues dry and slowly warming back to the 80s by Friday.
Monday is the start of Hurricane Season. Here is a look at the outlook for 2015.