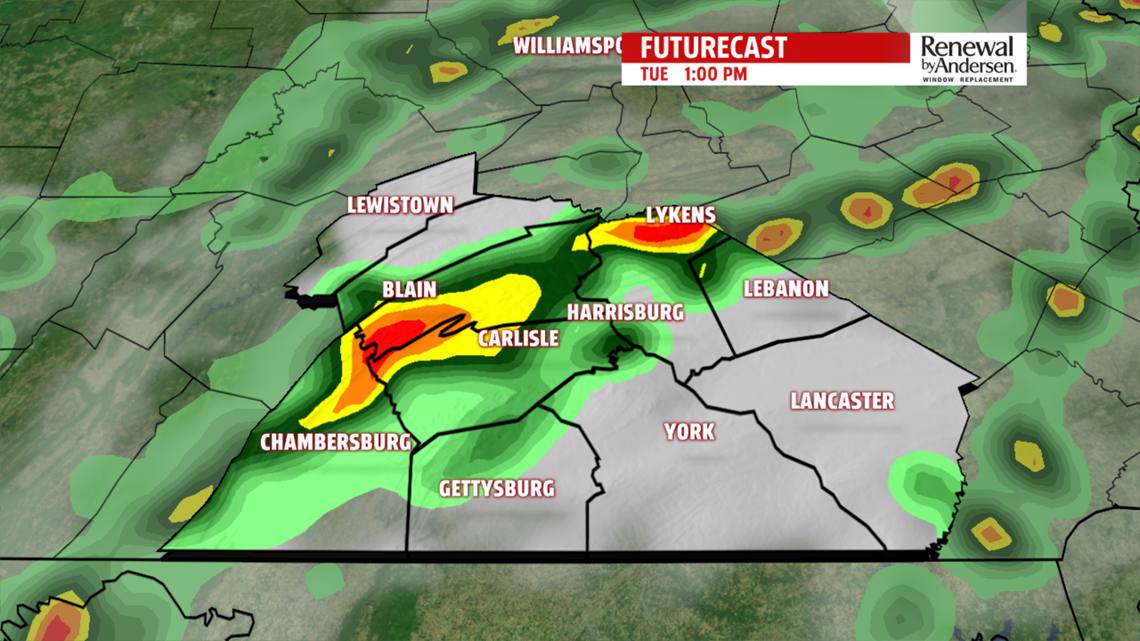 SHOWERS AND STORMS: We keep the muggy conditions overnight. Morning lows will be in the low-to-mid 70s with partly cloudy skies. A line of showers and storms could move in as early as late morning. The heavier the cloud cover and the earlier the storms come in, the lower chance the thunderstorms will have of being severe. There is currently a very low severe threat. On a scale of 1-to-5, we're at a 1.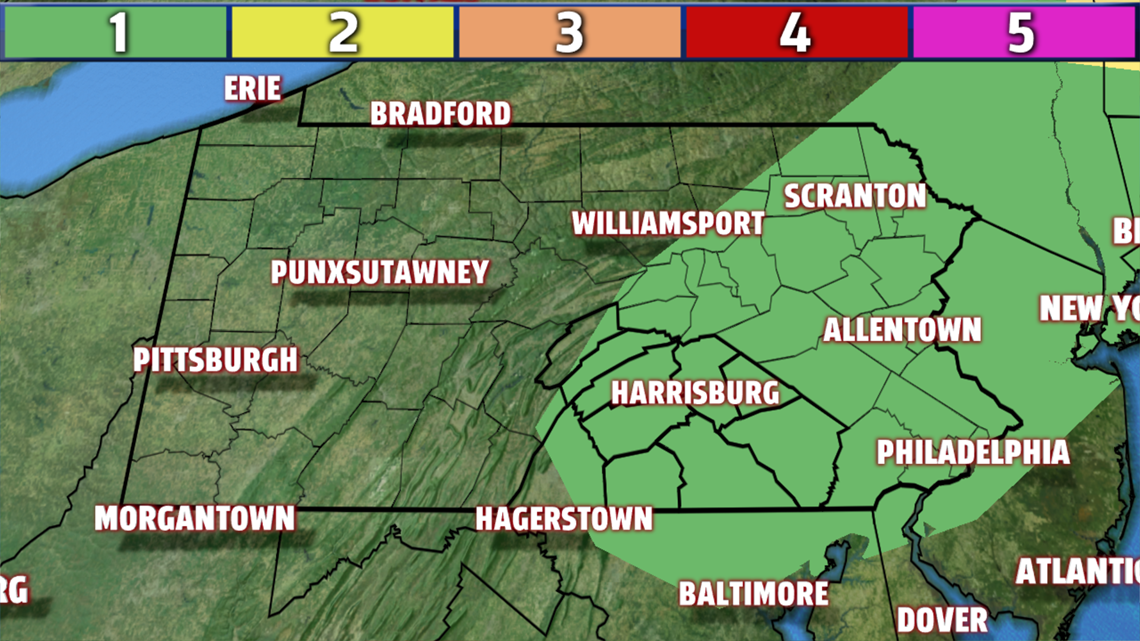 Gusty winds and heavy downpours that could lead to flash flooding are the main concerns. Highs make it only to the mid-80s as storms end by evening. Widespread rain totals of half an inch are likely, with locally higher totals of an inch or more will be possible in isolated spots with heavier downpours.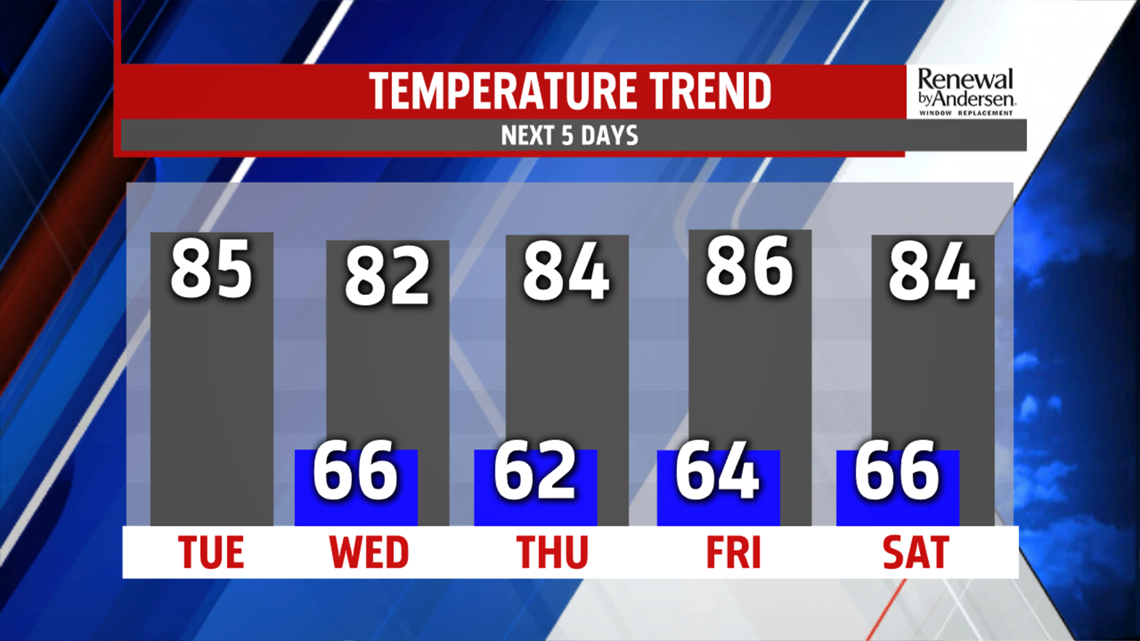 BEAUTIFUL REST OF THE WEEK: After the front passes through, we clear out our humidity and lower the temperatures through Friday. Highs stay in the low-to-mid 80s with quiet, mostly sunny skies. Morning lows dip into the low-60s for most of the area in a slightly cooler-than-average last half of the week.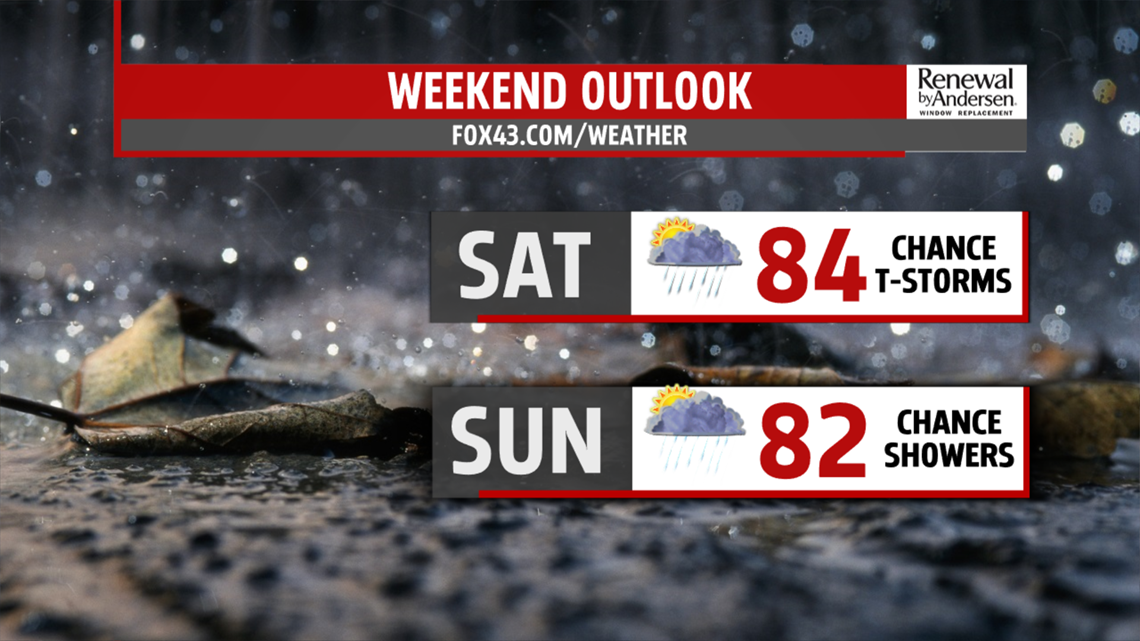 WEEKEND RAIN CHANCES: Shower chances return Saturday and Sunday. Highs stay in the low-to-mid 80s with a higher likelihood of widespread shower activity on Sunday, while Saturday will remain more isolated. The timing of our next rainmaker is still in question, so plan on keeping the umbrella out both days as we get closer to time.
-Meteorologist Bradon Long