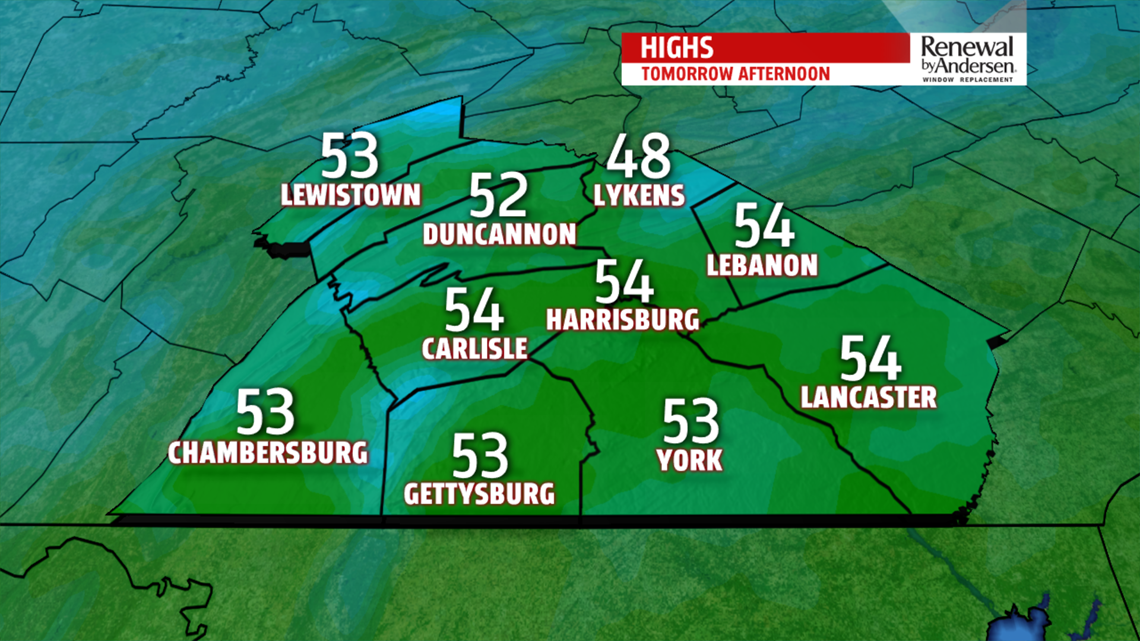 FINISHING THE WORK WEEK: Skies clear going throughout the night tonight as the rain comes to a close by early evening. Lows bottom out near freezing. The breeze stays with us for Friday out of the northwest at 10-15MPH. Mostly sunny skies dominate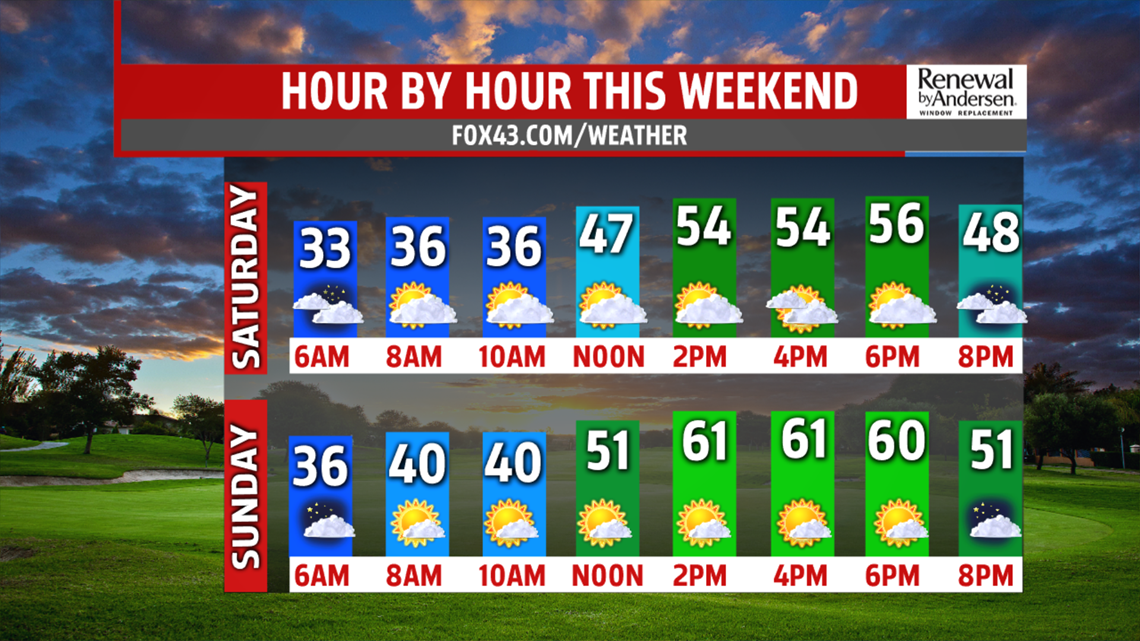 with highs reaching the mid-50s.
STAYING COOL: Heading into the weekend, temperatures get a minor boost. Morning lows are in the low-30s through Monday, but highs are near 60 both Saturday and Sunday, then well into the mid-to-upper 60s for Monday. Partly-to-mostly sunny skies dominate the quiet weekend as the breezes calm down.
NEXT RAIN CHANCE: Our next rain chances hold off until a very low chance creeps in late in the evening for Tuesday. Highs are near 60 once again as clouds roll in. The rain currently looks to hold off until Wednesday for most of the day into the early portions of Thursday. Highs remain around 60 as light-to-moderate rain falls with morning lows in the upper-40s.
-Meteorologist Bradon Long