SNOW MIX AND COLD BLAST TO ARRIVE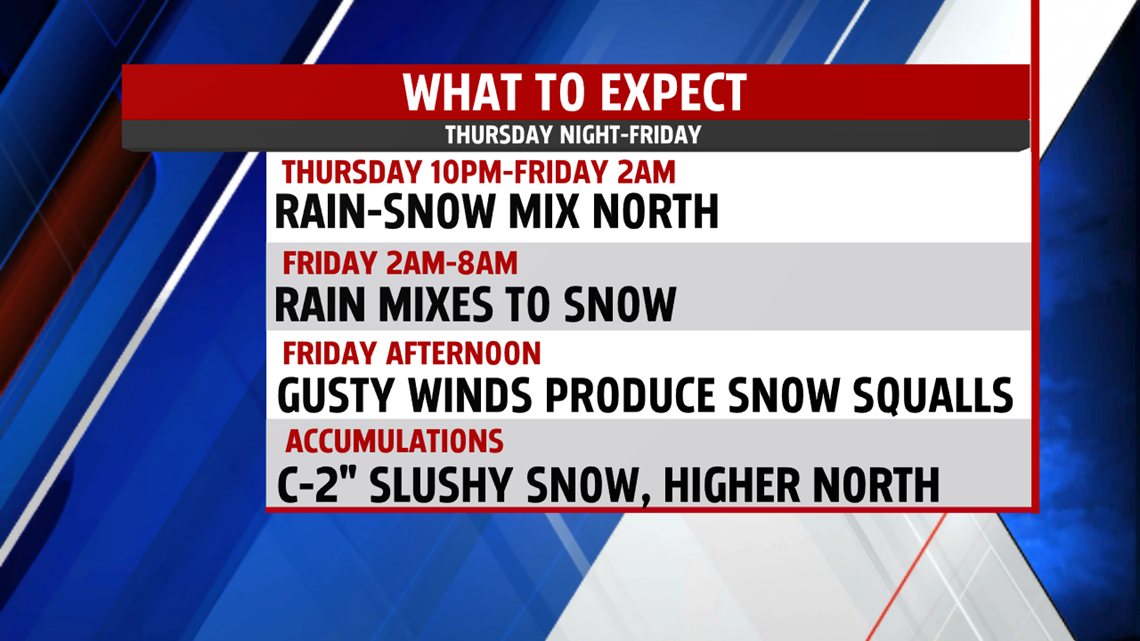 Arctic air settles in across the region for a couple of days. While most of the weekend is dry, a few flurries each day is possible. Winds are still breezy through Saturday and again Monday. Morning lows are very cold in the teens both Saturday and Sunday. Highs to begin the weekend are stuck in the 20s, however, they rebound somewhat into the lower and middle 30s by the second half of the weekend.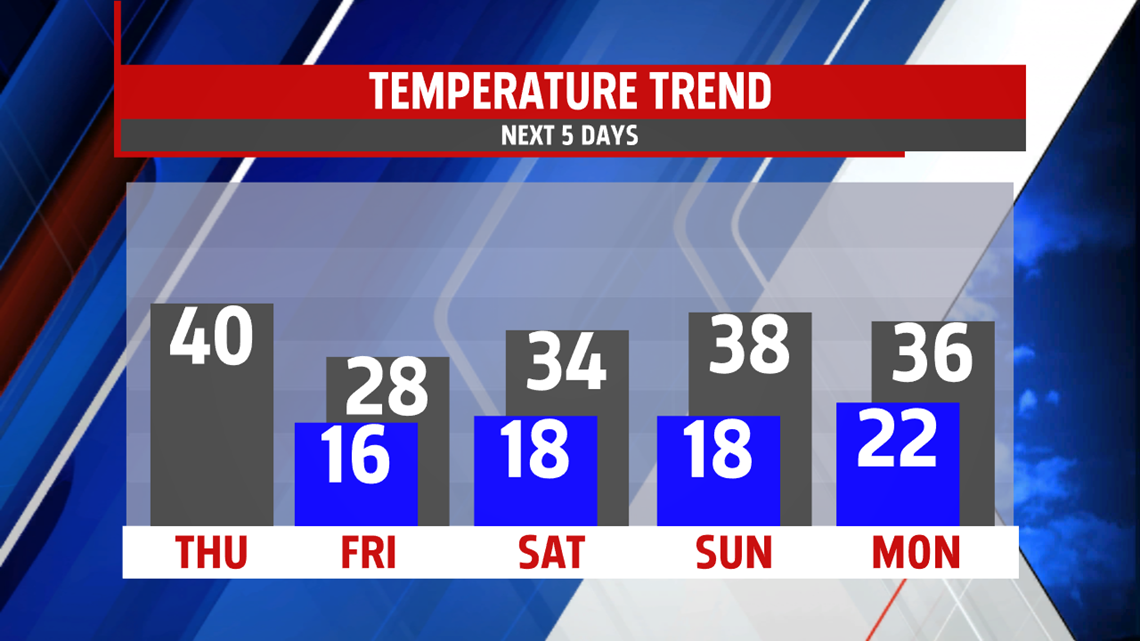 MORE SNOW CHANCES NEXT WEEK
It's a frigid morning in the teens. We start out the day with sunshine but the clouds make a return through the afternoon as our next system approaches. Highs are near 40 degrees. A few light snow flurries or evening snow shower is possible. Tuesday brings a threat for scattered snow showers throughout the day. It is breezy and colder in the 30s. We'll have to watch for accumulating snow. The cold spell continues into Wednesday and Thursday. Readings mid-week remain in the 30s.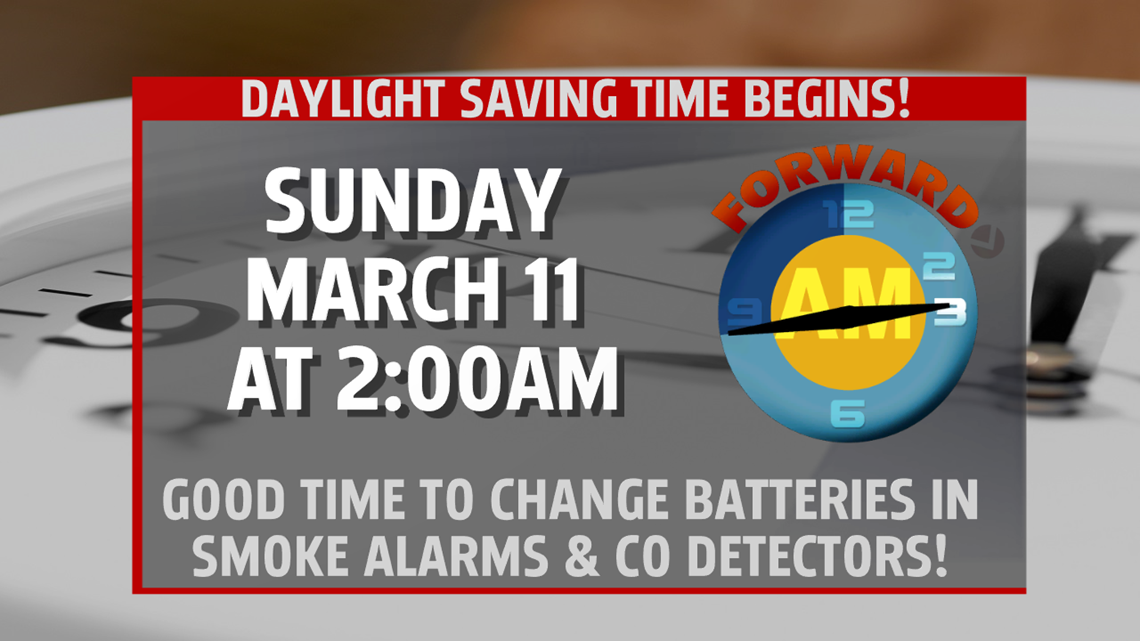 Remember this Saturday before heading to bed to change your clocks ahead one hour.  Also, please be sure to take the time to check the batteries in your smoke alarms and CO detectors.
MaryEllen Pann,
Chief Meteorologist