ST. PATRICK'S DAY: Today is a transition day for us, but the first half looks mild and comfortable. Highs hit the middle 50s under mainly cloudy skies.  We could see a few light showers in a handful of spots, but it's looking like a mainly dry day.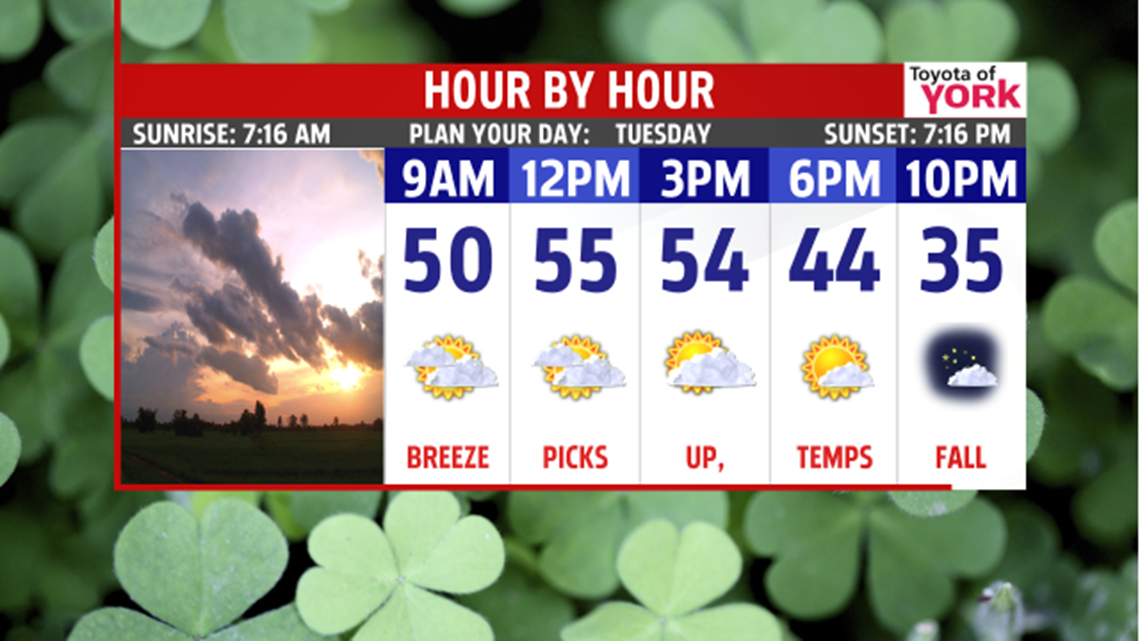 Then later in the day, the breeze picks up at 15-25mph as colder air begins to spill in.  Skies clear as temps drop through the 40s and into the 30s by evening. We drop to the middle 20s tonight.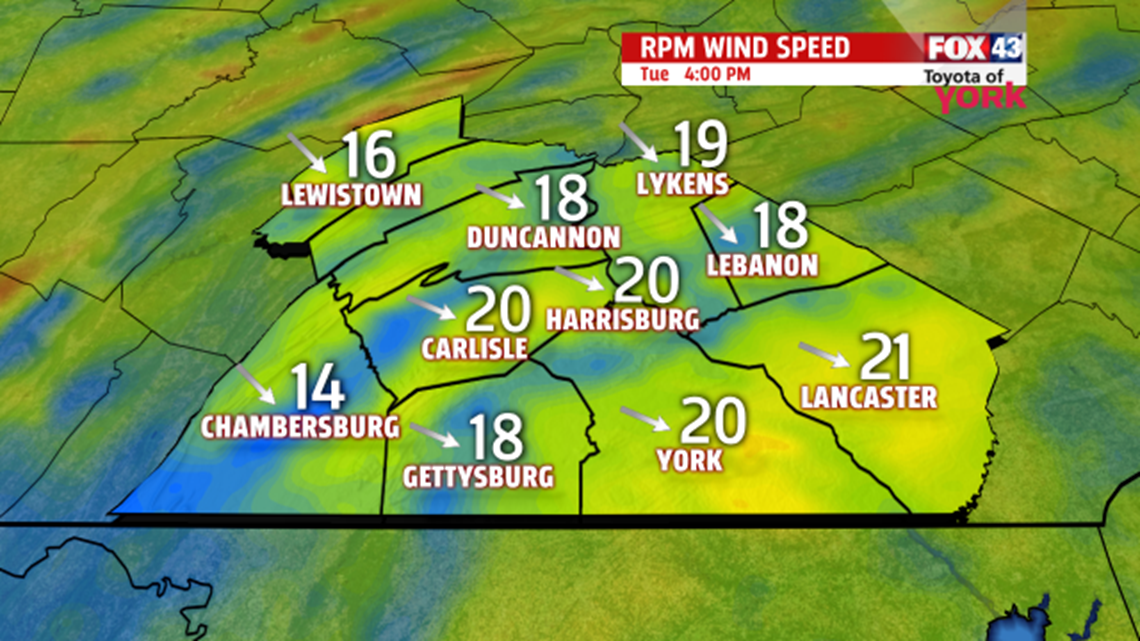 MIDWEEK:  It's breezy and chilled for Wednesday.  Despite sunshine, a northwest breeze will add to the chill.  Highs are only near 40°.  Thursday, we bump to the middle 40s and clouds slowly build back in late.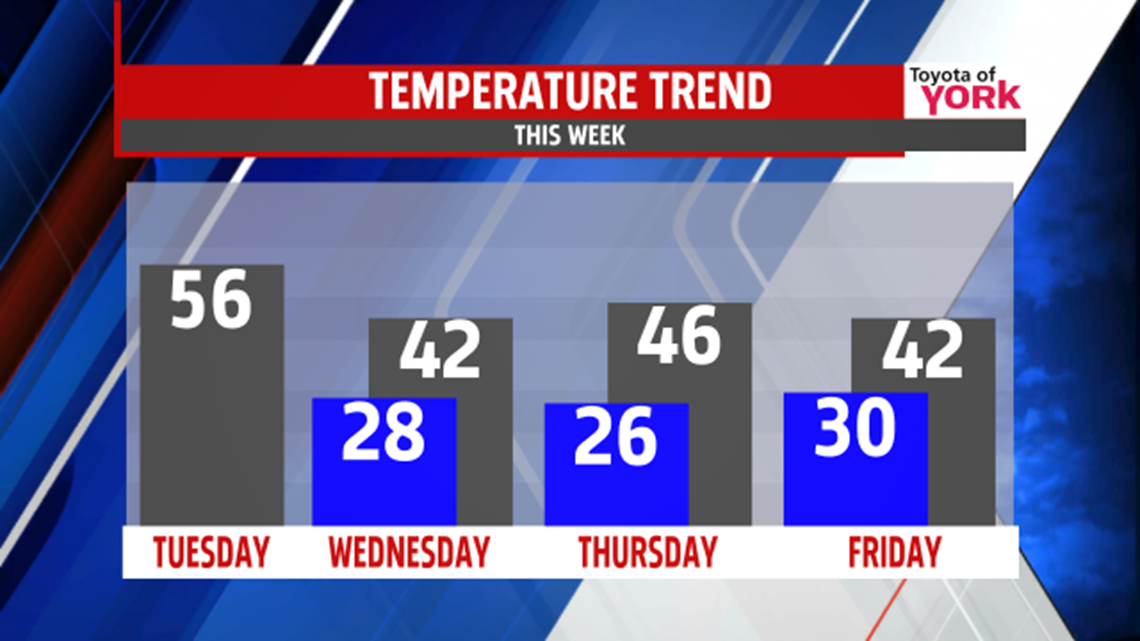 FRIDAY SYSTEM:  Friday looks to feature a storm system moving in from the south while cold air from the north tries to escape.  We will see the chance for a snow to a mix beginning by daybreak and lasting into the afternoon hours.  A lot needs to be hammered out here, so check back for details.  Highs are only in the low 40s at best.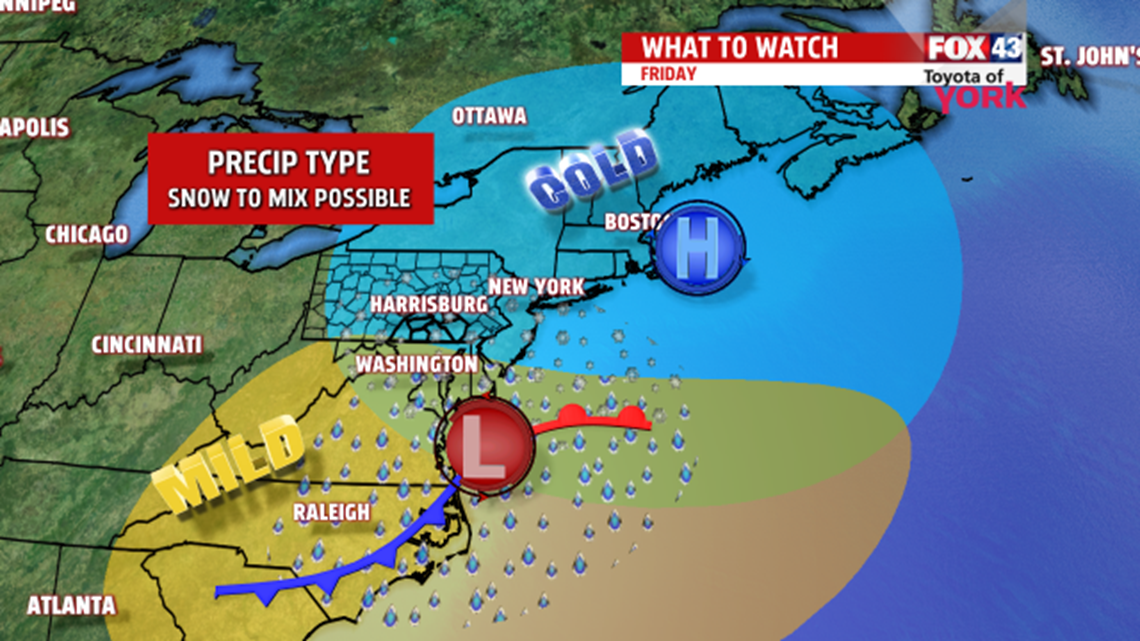 WEEKEND:  Saturday looks to warm a bit ahead of our next system.  It's mostly cloudy with highs in near 50°.  Overnight a front slips through and a few showers may slide by.  Then Sunday it's breezy and cooler with highs in the lower 40s.
SPRING EQUINOX: Friday marks the start of spring.  At 6:45PM EDT, the sun's direct rays will sit directly over the equator.  For the next six months, we'll see the sun's most direct rays in the northern hemisphere.
Make it a terrific St. Patrick's Day!
"No winter lasts forever; no spring skips its turn." – Hal Borland