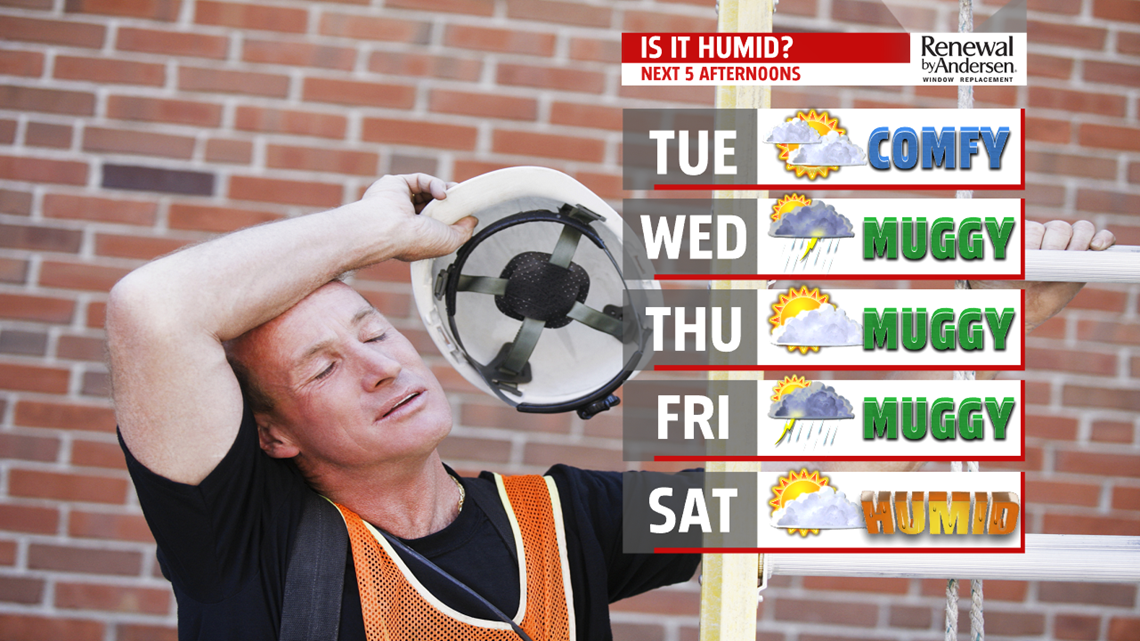 HARRISBURG, Pa. — TURNING WARM & HUMID: This afternoon is pleasant and breezy. Very comfortable conditions continue. The breeze settles and temperatures fall through the 60s during the evening. Overnight, it won't be as chilly with lows dropping to the lower 50s. Skies do cloud up ahead of our next warm front. By morning, there could be a couple of showers, mainly west and southwest. Highs are held back in the upper 60s to lower 70s. We begin to notice the humidity by mid-week. It is much hotter too. With the heat and humidity, we could have a few thunderstorms during the afternoon Wednesday.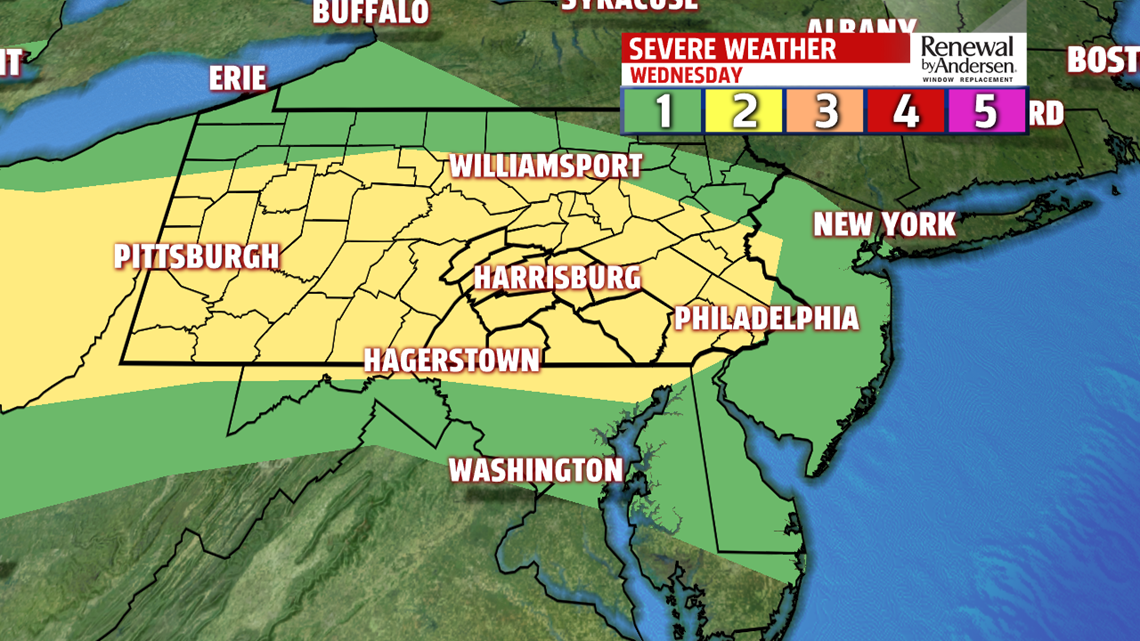 The Storm Prediction Center has highlighted our area in a SLIGHT RISK for some of the storms to reach severe limits. Damaging wind, hail, lightning, and brief heavy downpours are possible risks from storms. Right now, timing is for the afternoon and evening. Highs are expected in the upper 80s. The front wiggles south but could still be close enough to trigger an isolated thunderstorm Thursday afternoon. Temperatures are still warm in the middle 80s. Readings are again warm for Friday and with another front approaching, thunderstorm chances return too.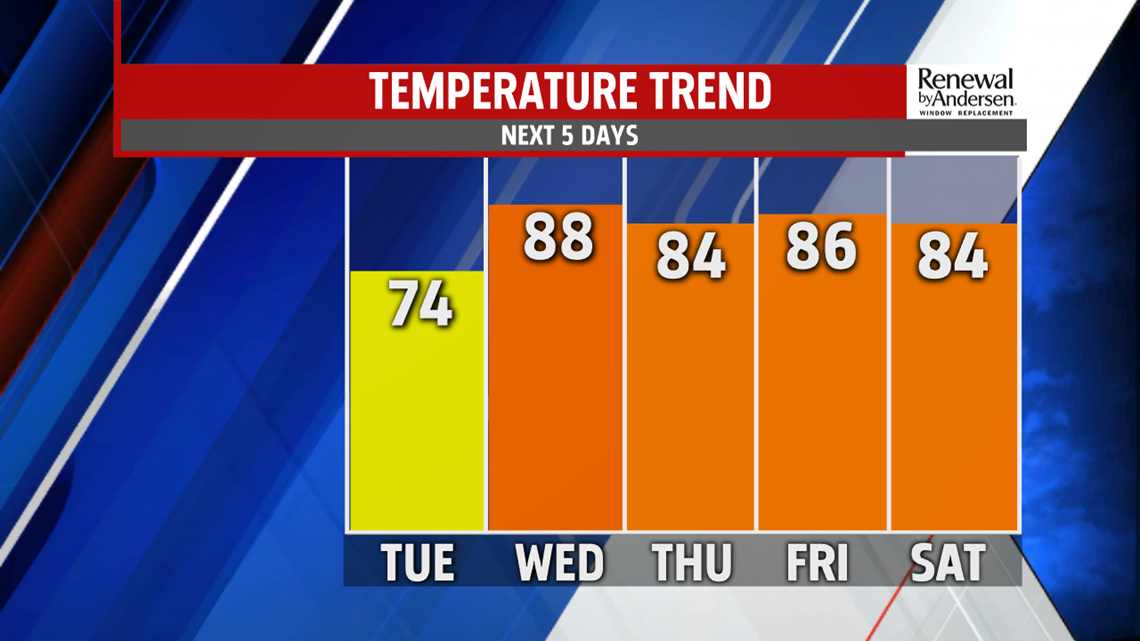 WEEKEND OUTLOOK: The weekend is looking mainly dry. However, Saturday, the front could be close enough for an isolated thunderstorm in the early afternoon. Highs are well above average again in the lower to middle 80s. It is cooler, breezy and more comfortable for the second half of the weekend. Temperatures fall back to the upper 70s.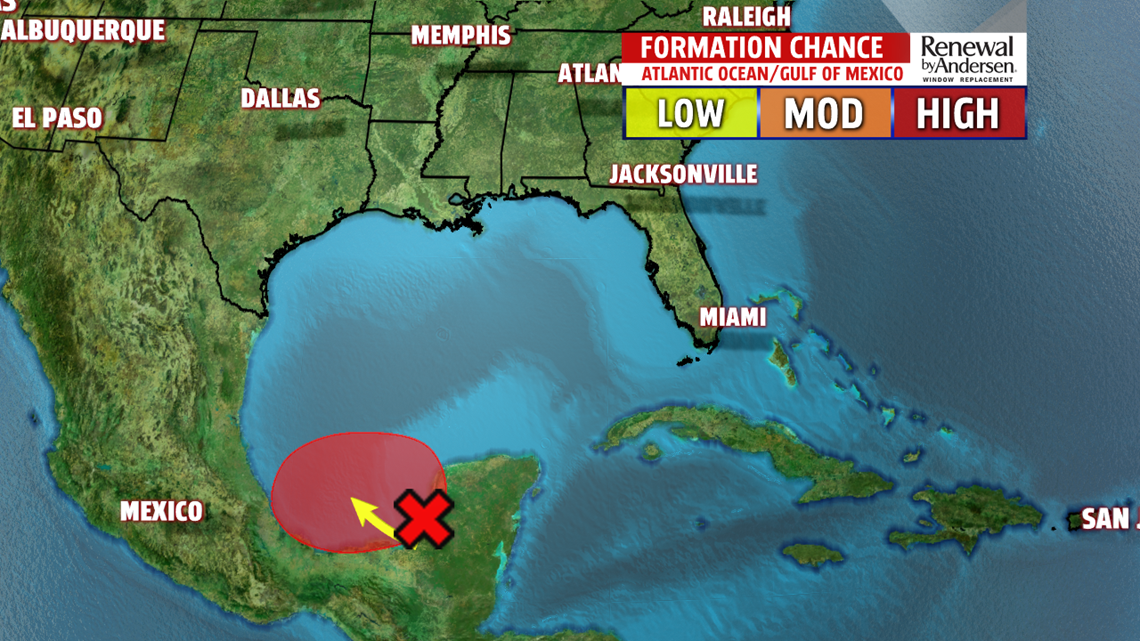 HURRICANE SEASON BEGINS: Today is the official start of hurricane season. We have already had two named storms before the season even began. And, the National Hurricane Center is watching a disturbance on the western coast of the Yucatan Peninsula for possible tropical development. Looks to be a pretty active season.
Stay Weather Smart with FOX43!