WET WEATHER: We'll have showers off and on Monday, particularly in the afternoon.  The rain continues on Tuesday.  In fact, we get steady rain Tuesday afternoon.  The rain keeps our highs near 60 both days.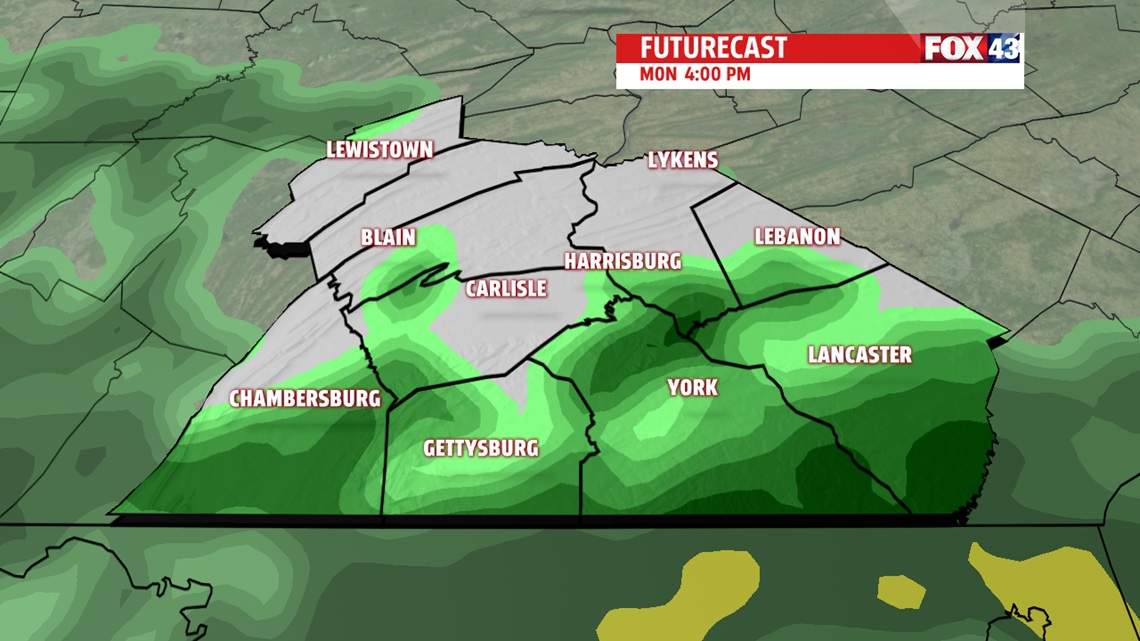 WARMING UP: After a cloudy morning, you'll see sunny skies Wednesday afternoon.  Warmer air rolls up from the south to take our highs to the mid 70s.  Then, our temperatures take off!  Expect 80s on Thursday, Friday, Saturday, and Sunday.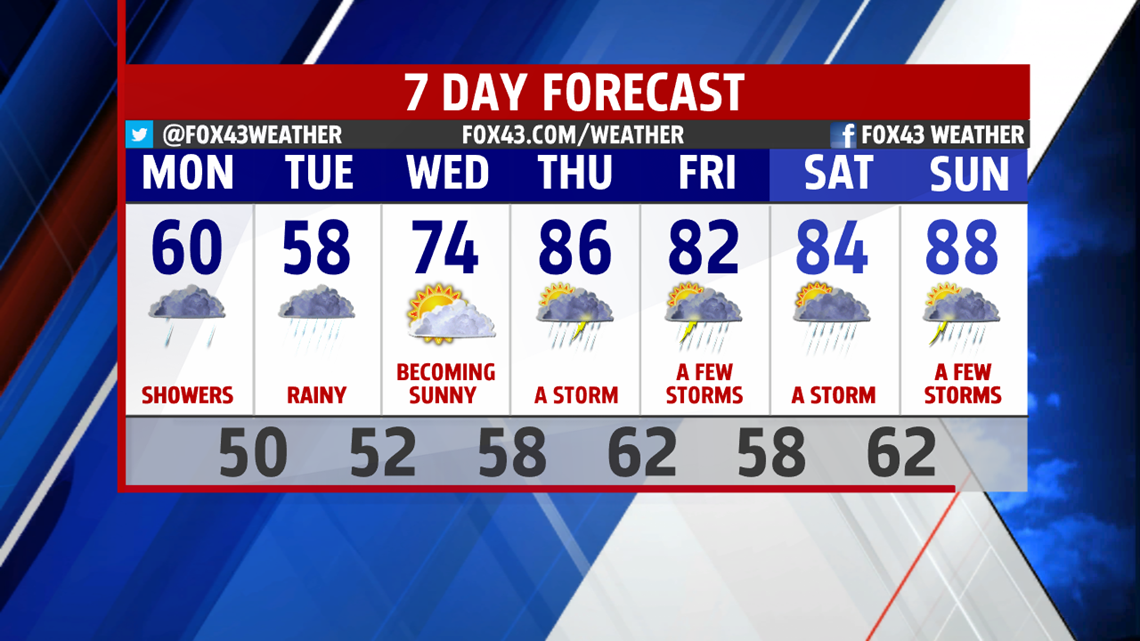 WEEKEND WEATHER: Besides the 80s, we'll also see partly sunny skies and a few afternoon thunderstorms each day this weekend.  That's also the forecast for Thursday and Friday as we close out the week.  Break out the shorts!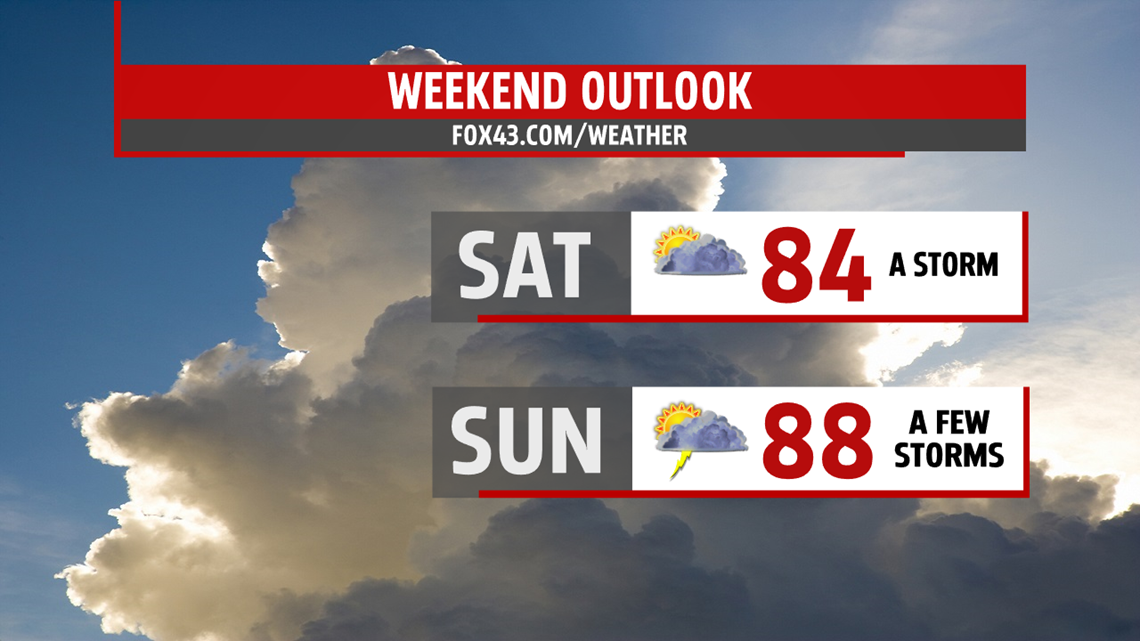 -Meteorologist Drew Anderson