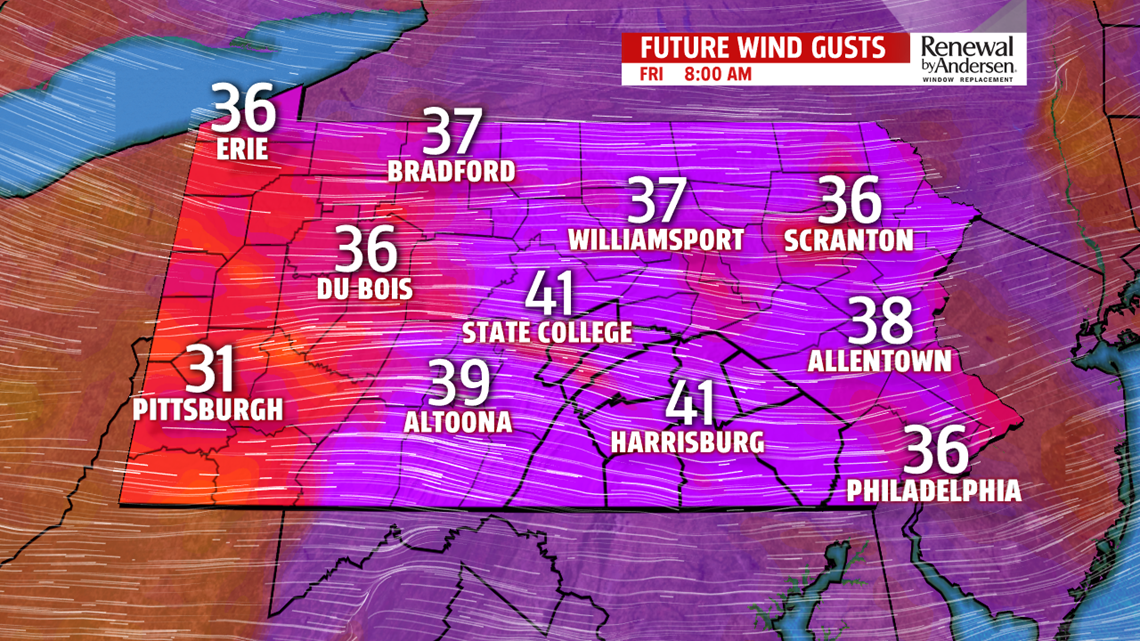 WINDY, COOLER: A few evening showers will be possible as winds quickly shift to out of the northwest. Gusts up to 35-40MPH will be possible overnight into Friday morning. A few lake effect flurries could be possible for our farthest northwestern spots if temperatures drop quick enough. The chance is very low. Temperatures drop into the upper-30s and near 40-degrees overnight. Highs Friday stay in the upper-40s and low-50s, a bit of a chill with mostly cloudy skies and breezy conditions. We drop into the 30s again as winds gust to 25MPH for Saturday with highs in the mid-50s and mostly sunny skies.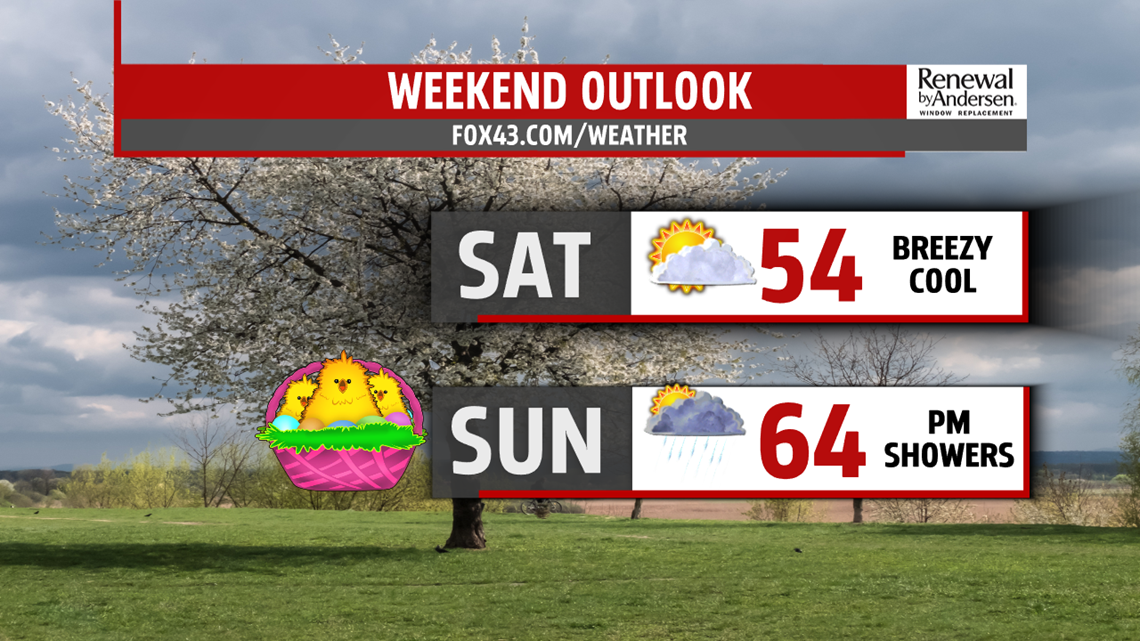 EASTER SUNDAY: After a morning start near 40-degrees, shower chances more in for the afternoon and evening on Easter Sunday. High temperatures reach the low-60s. Shower chances continue all night long and into Monday. Highs Monday reach just shy of 70-degrees with that off-and-on shower chance.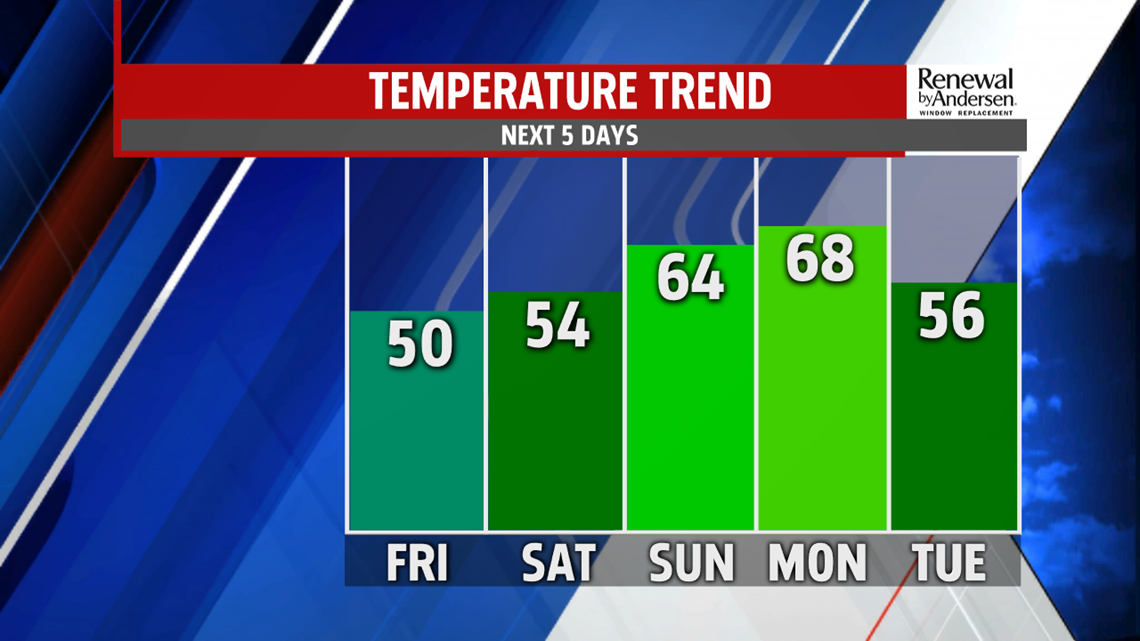 HEADING INTO NEXT WEEK: On the back side of the system, cooler air moves in for Tuesday with morning lows in the mid-40s and highs in the mid-50s. A few showers will be possible, but stay tuned as we get closer to time for the latest. Breezy conditions again replace the rain heading into the middle part of next week with below average afternoon high temperatures only reaching the low-to-mid 50s for next Wednesday.
Stay "Weather Smart" with the FOX43 Weather Team all week long!
-Chief Meteorologist MaryEllen Pann