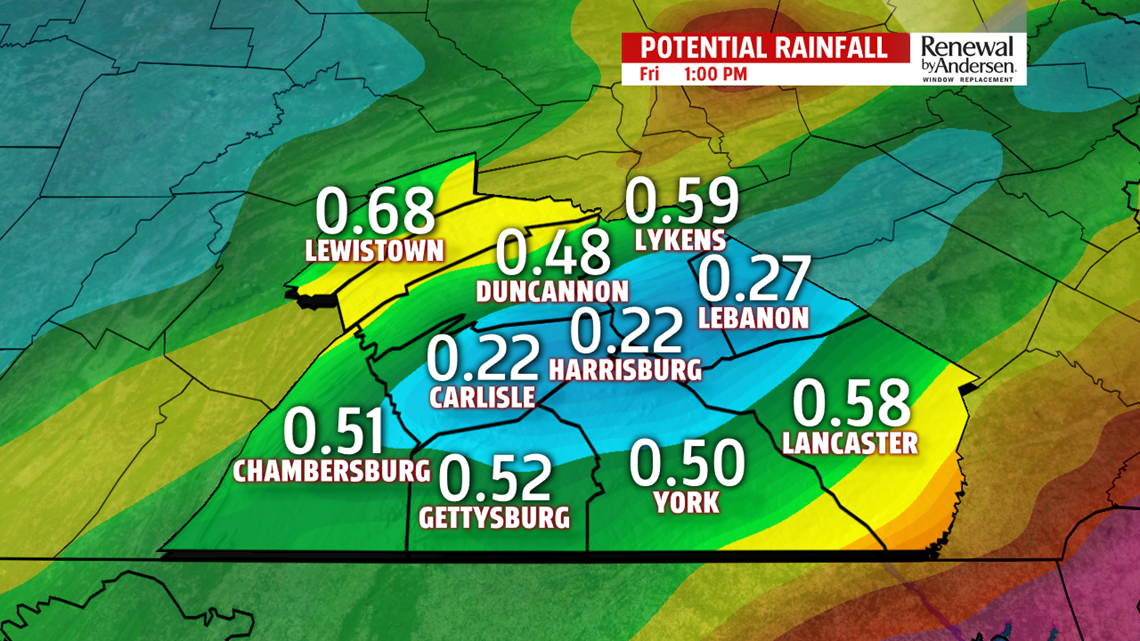 WEEKEND CHILL:  While closer to seasonable averages, the chilliest air of the season arrives early morning with lows bottoming out in the lower and middle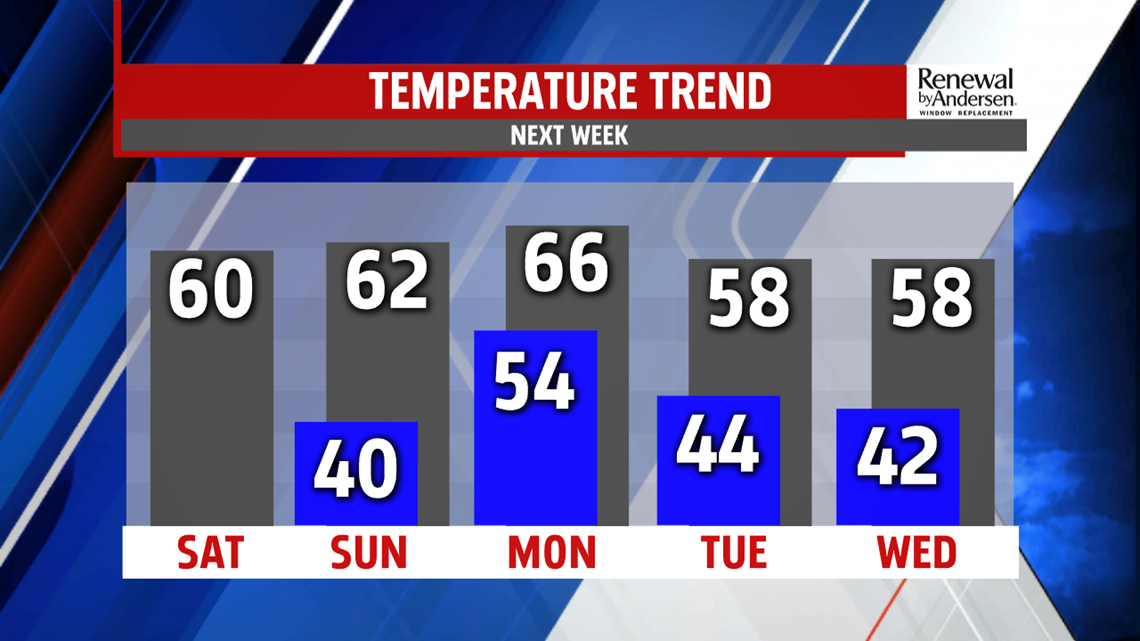 40s.  High pressure builds in and brings a sunny day.  The breeze is much calmer too.  Temperatures barely touch 60 for highs so many places are in the 50s despite the bright sunshine.  A calm and clear night will lead to even chillier readings Sunday morning.  Plenty of sunshine to begin the day before clouds increase.  There is an isolated shower threat during the late afternoon and evening.  Highs are in the lower 60s.
NEXT WEEK: Temperatures recover a bit Monday, into the upper 60s, ahead of the next cold front, which brings a chance for showers.  Showers may linger into early Tuesday before drier weather returns.  Skies are partly sunny and the breeze picks up too. Temperatures remain in the 50s for the day.  
The FOX43 Weather Team is keeping you "Weather Smart" 7 days a week!