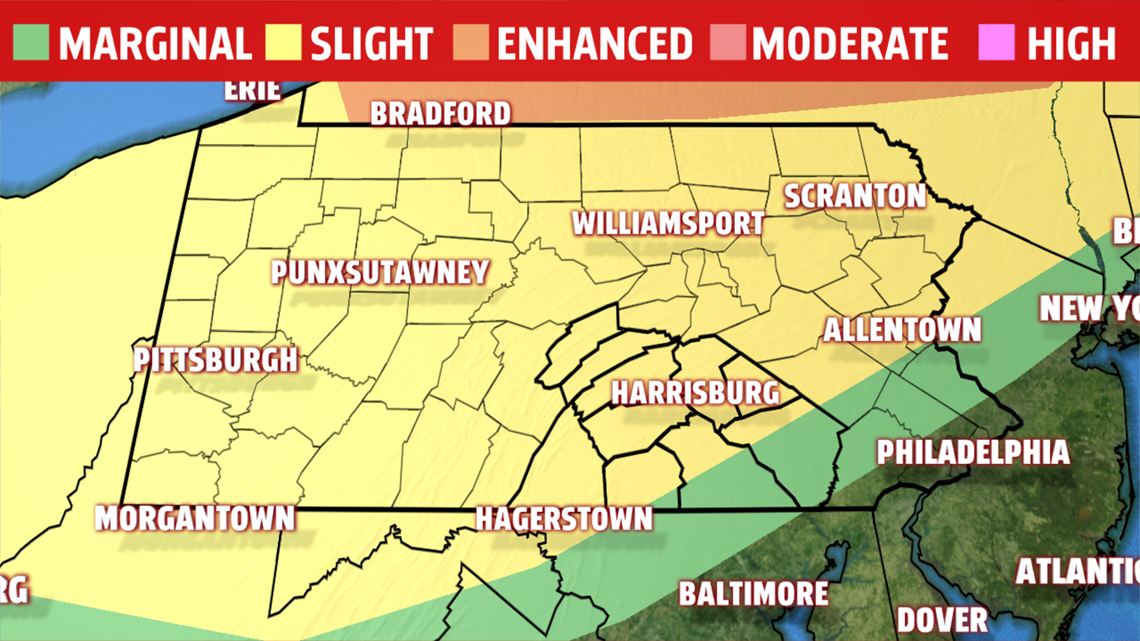 SEVERE THREAT THIS EVENING: A SLIGHT RISK of severe thunderstorms is in place tonight over Central PA. On a scale of 1-to-5, we're at a 2. The main threat will be high winds, but we can't rule out small hail and isolated flash flooding. A few isolated thunderstorms will develop in the late afternoon and track from west-to-east across the area. The best chance to see these thunderstorms will be north of the PA-Turnpike, but everyone is included in the slight risk area. The main line of showers and storms will track through in the late evening, after dark.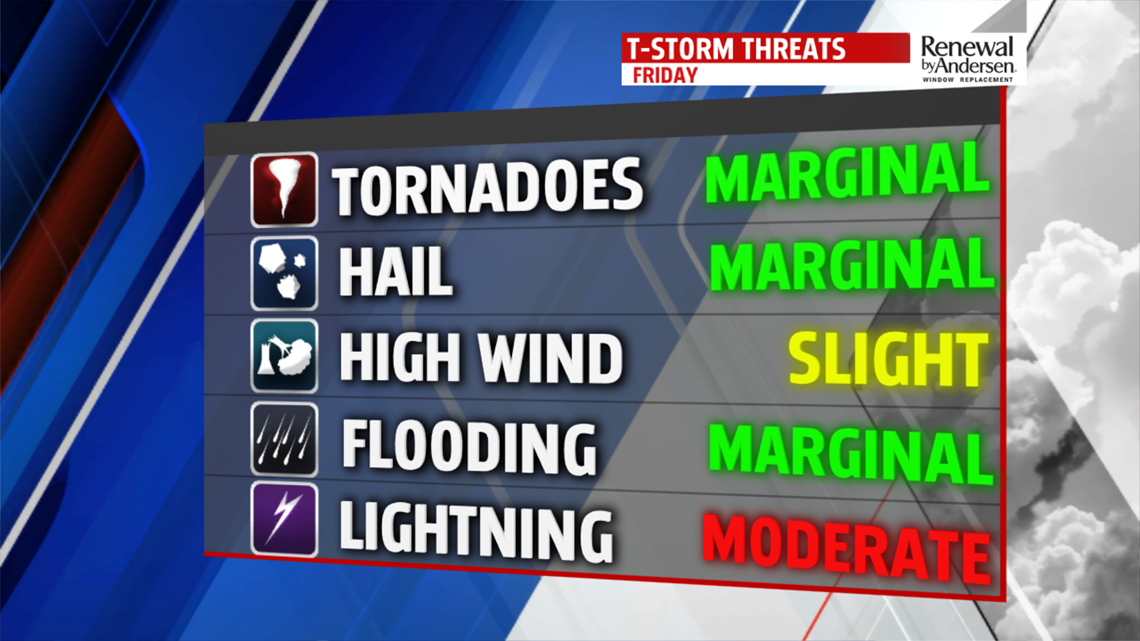 This is when our wind threat will be most prominent, but will also weaken as it moves across our area. Gusts over 60MPH are possible with moderate to heavy rainfall occasionally. The threat ends by midnight with a few lingering showers possible.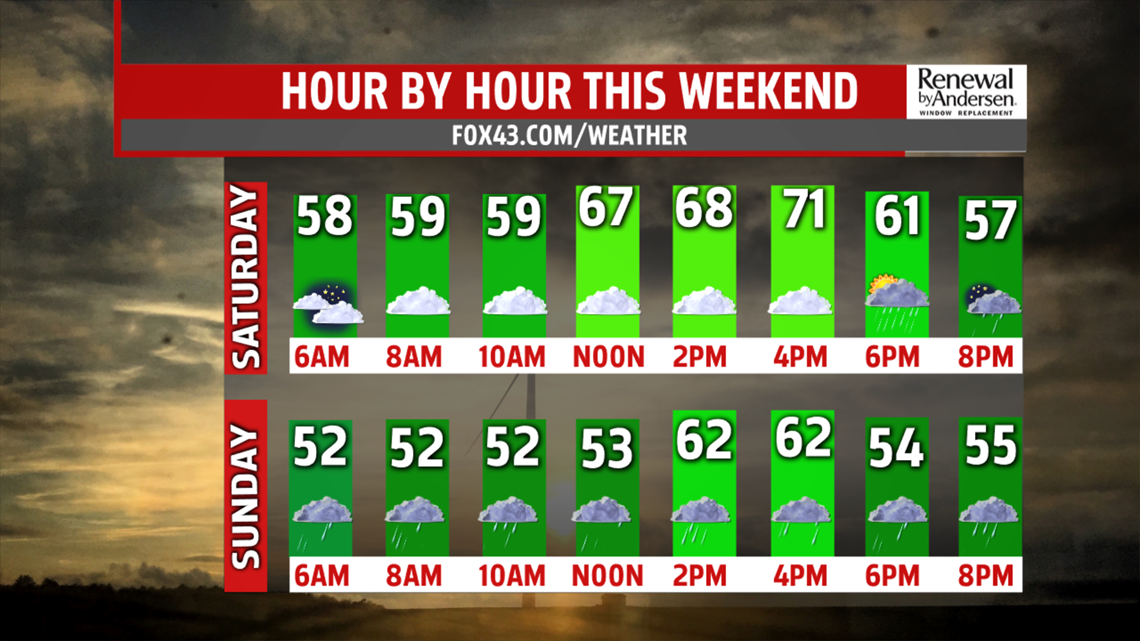 COOLER WEEKEND: Temperatures drop behind the front. Morning lows are mild in the 50s because of heavy cloud cover throughout most of Saturday. Showers are likely along the Mason-Dixon Saturday evening and spread throughout the overnight hours. Highs reach right around 70-degrees. We don't make it out of the mid-60s for Sunday with off-and-on showers likely throughout the day.
DRYING OUT: Temperatures stay below 70 for Monday with partly cloudy skies. We stay dry with sunshine through Wednesday as temperatures slowly creep back into the mid-70s. Rain chances return late Thursday and into Friday under otherwise partly cloudy skies.
Stay tuned for updates all evening long so we can keep you Weather Smart!
-Meteorologist Bradon Long