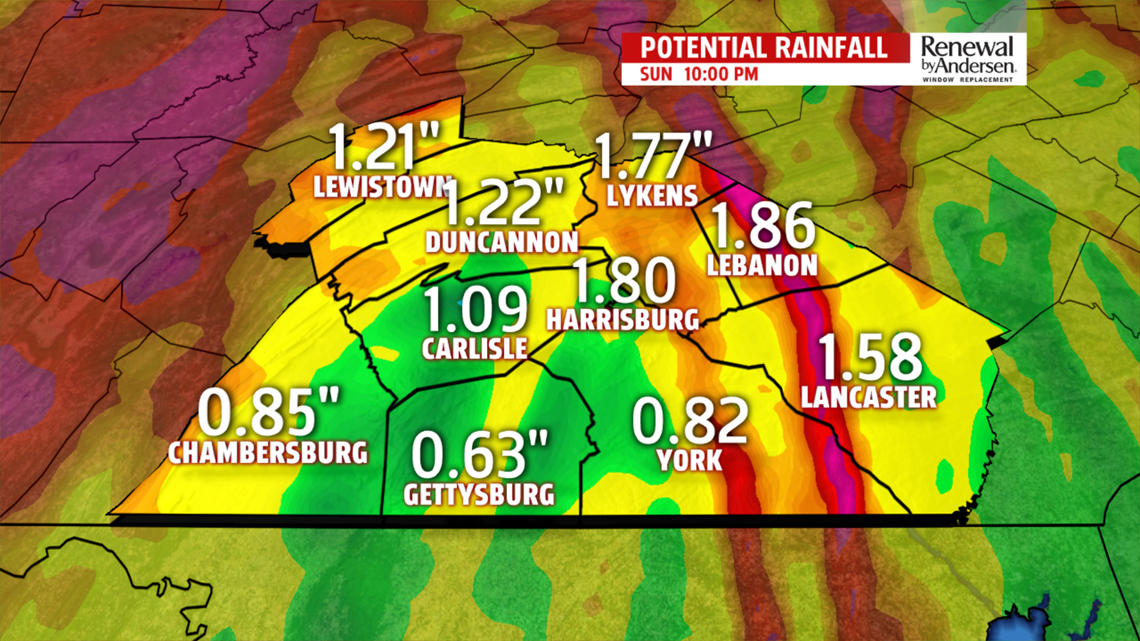 SUNDAY WASHOUT: Showers continue throughout Sunday. All of Central PA will see rain for the majority of the day, with a few breaks where we can dry off for just a little bit. The high will be close to midnight as temperatures drop throughout the day. The day starts near 60 and ends in the 50s. The breeze kicks up, too. By the late afternoon, winds will gust to 25MPH as they switch from the south to the northwest. This will bring much cooler air, too, for the rest of the week.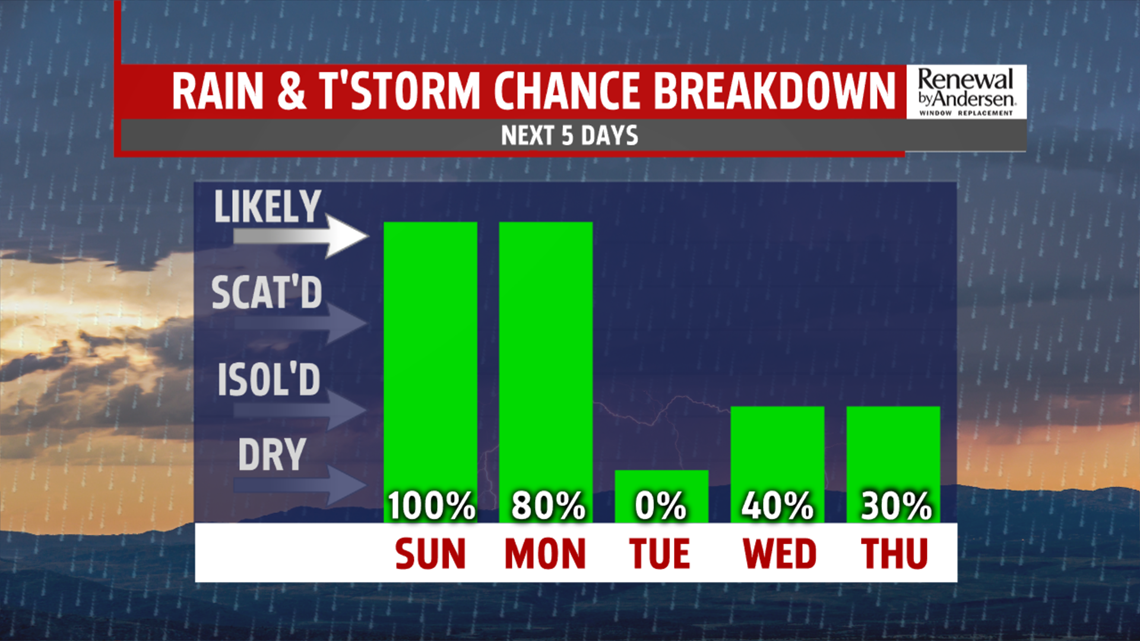 MORE RAIN CHANCES: Wind gust to 40MPH for Monday as skies clear out after some morning showers. After a sunny but cool Tuesday, rain chances come back late in the evening Wednesday and into Thursday morning. There's a very low rain chance Friday afternoon and a higher chance next Saturday as well. Keep the umbrella out this week!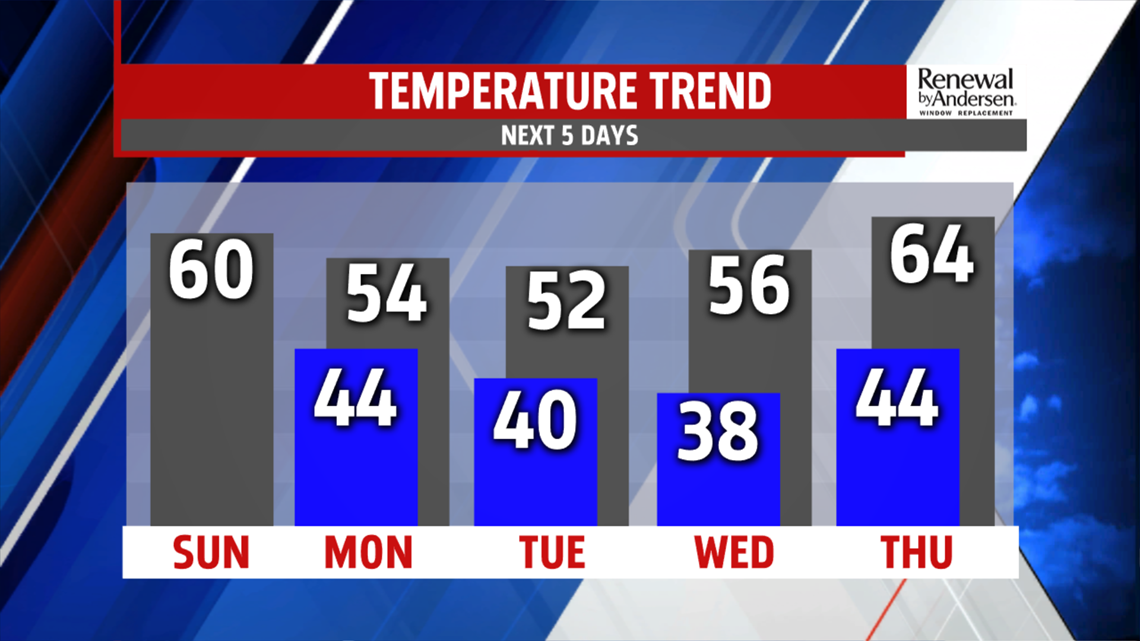 TEMPERATURES STAY COOL:  Highs stay in the 50s all week long, with the exception of Friday in the low 60s. We see sunshine all day Tuesday and for most of the week with those brief shower chances. But, the trick-or-treaters will still need their jackets for Halloween! Another cold front next Saturday will continue to keep us cool for the near future.
-Meteorologist Bradon Long