TUESDAY:  Expect a similar day to yesterday with periods of sunshine breaking out during an otherwise mostly cloudy day.  Highs are near 40°.  As a wave of energy fizzles over us we could see a few light rain/snow mix showers in the mid-afternoon.  Clouds break a bit for evening plans.  Lows are in the mid 20s tonight.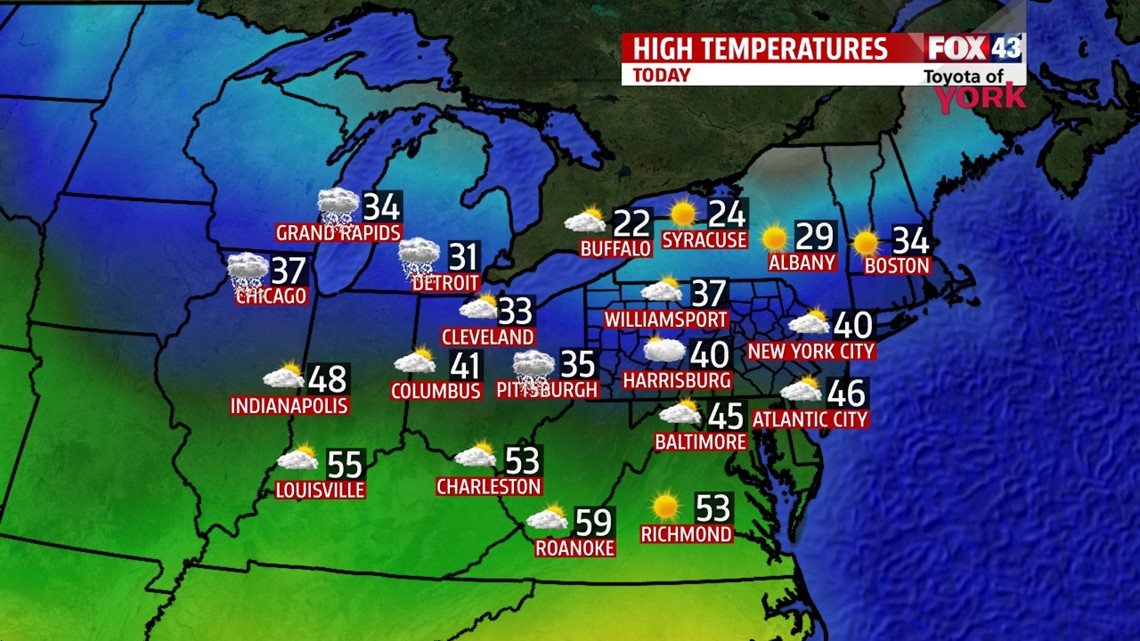 WEDNESDAY CLIPPER:  A fast moving wave will move through for the day.  It will allow a low to deepen which helps develop snow showers.  Expect spotty light snow to develop through noon, with periods of light snow showers during the afternoon and evening.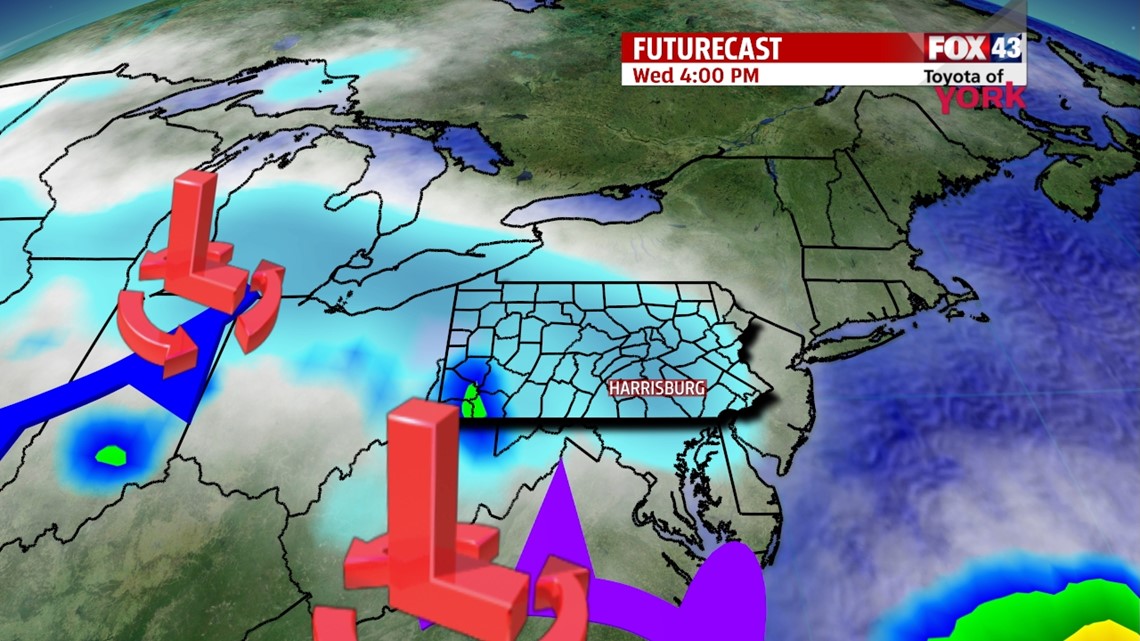 Despite light accumulations of about 1-3" across the region, the models don't have a great handle on where the "sweet spot" will be for snow.  Some show a swath across Maryland and others show a swath just north of us, so we'll fine tune this forecast later today and tomorrow morning.  Highs are only in the lower 30s.  Snow fades overnight and we drop to the upper 20s.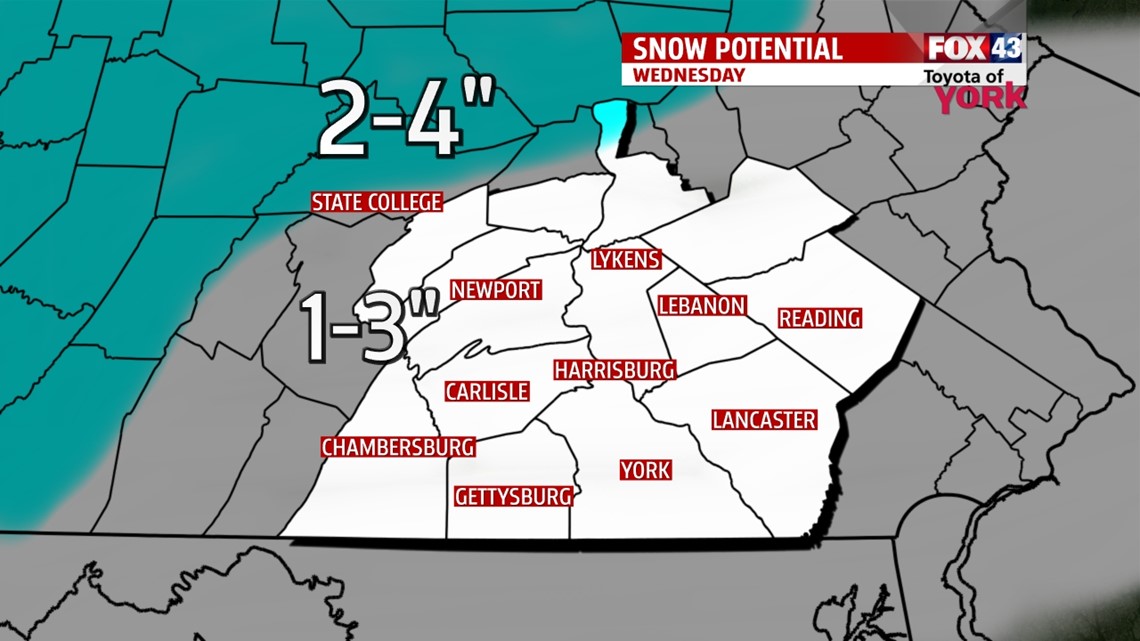 LATE WEEK:  Highs are just a tad below seasonal average to close out the week.  We're mostly cloudy Thursday and partly cloudy Friday.  Expect middle 30s.
WEEKEND:  We do partly cloudy skies Saturday as we watch a system develop off the coast and a clipper slip by to the north.  I expect more clouds around for Sunday and even the shot at a few flakes flying.  Another system could bring us snow showers for Monday, but it's too early to tell for sure.  Highs this weekend are in the upper 30s before the chill sets in for next week.
"Life's most persistent and urgent question is, 'What are you doing for others?'" – Martin Luther King, Jr.