We end the week hot and muggy but drier air is on the way in.  A cold front comes through knocking the humidity down heading into the weekend.  Highs Friday are still hot in the lower 90s.  Plenty of sunshine but the humidity will run high with dew points still in the 60s.  By evening, we'll feel the effects of the drier air working in as it becomes more comfortable.  If you need to mow the lawn, maybe wait until the weekend when it feels more comfortable, and opt for taking the boat out on the lake or a swim in the pool!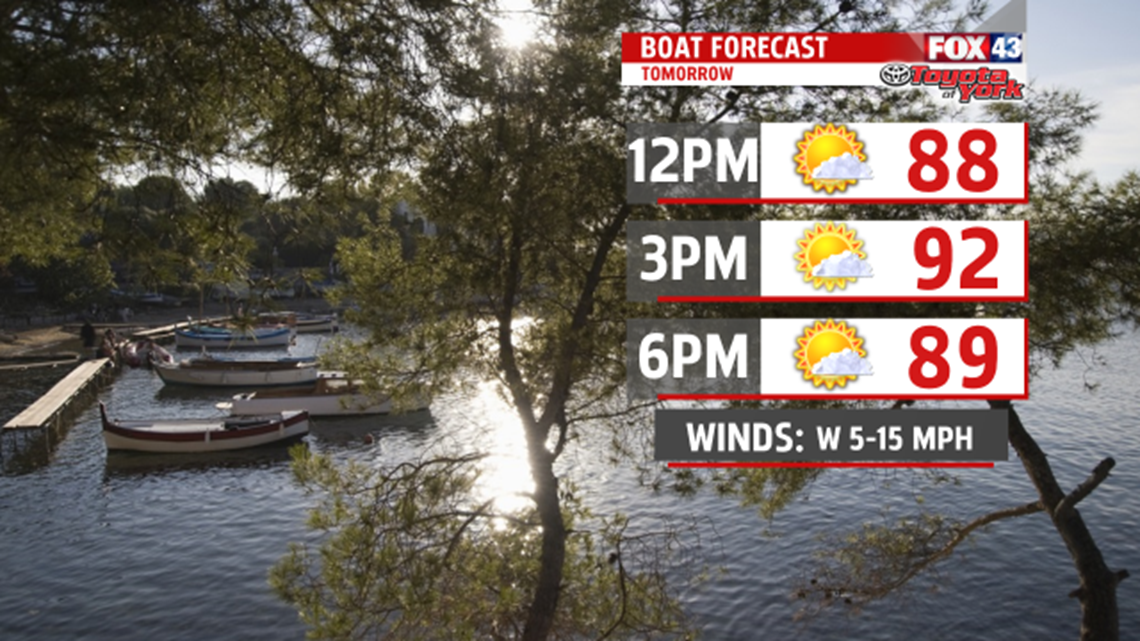 High pressure building in behind the cold front, which settles just to our south, brings sunshine and mainly dry conditions for the weekend. Highs for Saturday are in the middle 80s.  We'll have a few more clouds but it should remain dry with highs climb to the mid and upper 80s.  Several dry days allows us to get out and wash the car then enjoy seeing it clean.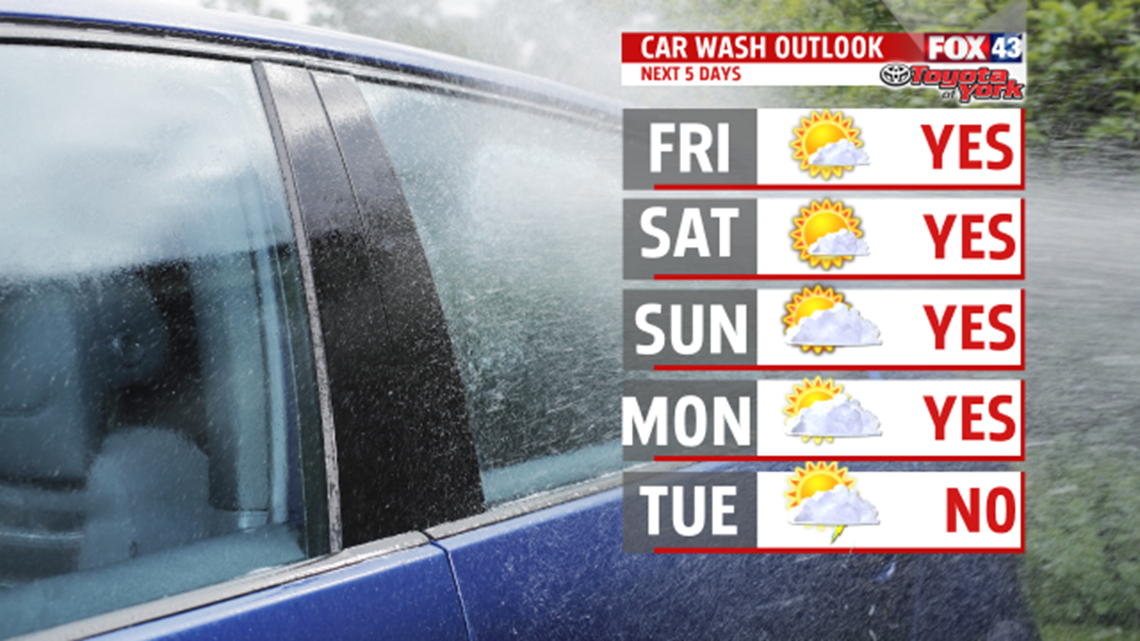 We are watching the stationary boundary to the south. A wave of low pressure is expected to move along it and pull it back to the north to give us the threat for showers and thunderstorms.  An isolated chance is possible Monday late towards the evening leaving plenty of dry hours during the day with highs near 90. Keep the umbrella handy for Tuesday. That is our best chance for seeing showers and thunderstorms.  Highs are warm in the upper 80s and it is humid too.   A ridge of high pressure is forecast to set up to our west, which buckles the jet stream over Mid-Atlantic and Northeast, giving us more seasonable temperatures and a few dry days. Highs Wednesday and Thursday warm to the middle and upper 80s.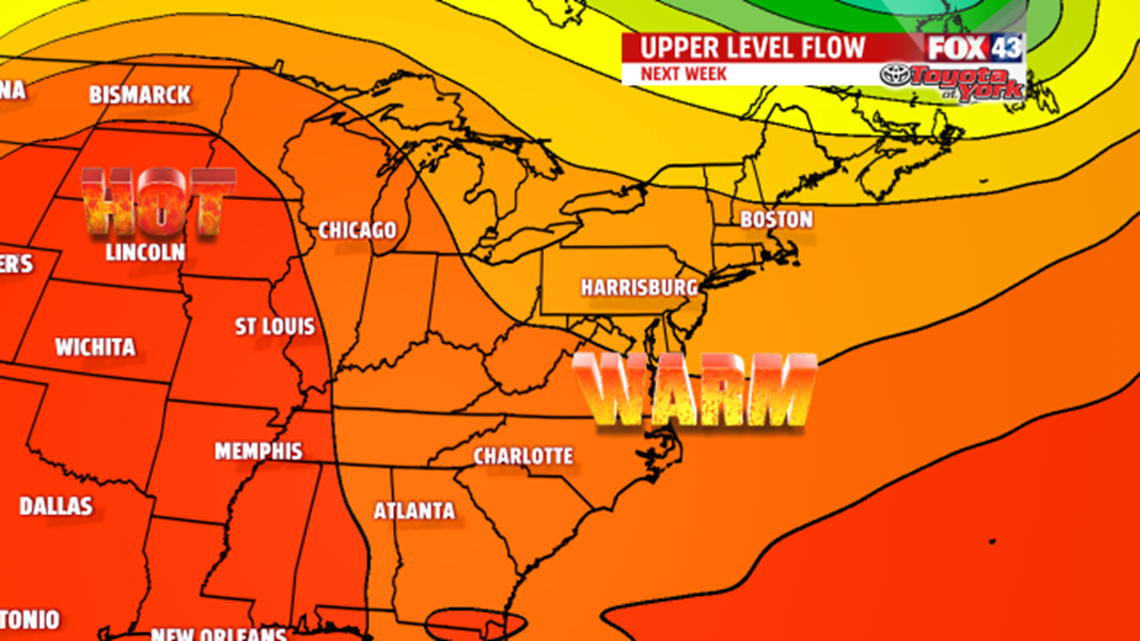 Stay with FOX43 Weather for updated changes to the forecast through the rest of the week!