Another cold front swings in for Tuesday.  It is weaker than Monday's front but keeps isolated showers and thunderstorm chances alive for the afternoon.  High temperatures are warm in the middle 80s, and it's muggy too.  High pressure builds in mid-week to bring a couple dry days.  Humidity notches down a bit and highs drop back at or just below seasonable averages in the upper 70s to lower 80s Wednesday, and a tad warmer by Thursday.   The next system approaches towards the end of the week bringing a few showers and thunderstorms back to the area Friday afternoon and evening.  It is a warm and humid day with highs in the middle 80s.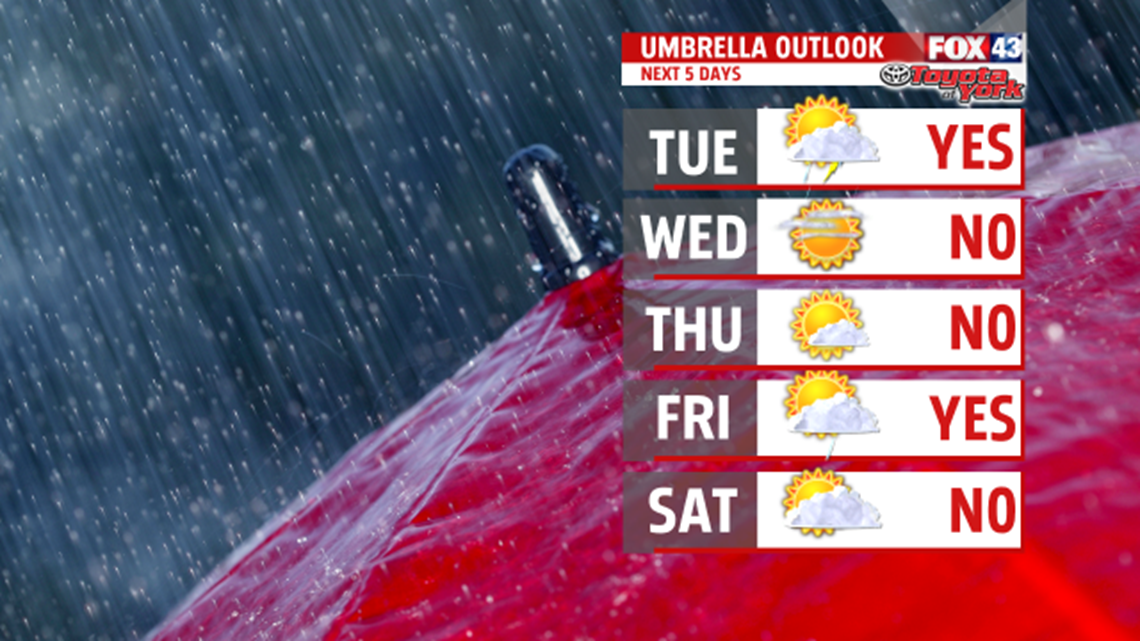 FOURTH OF JULY WEEKEND OUTLOOK:
For Saturday, an isolated thunderstorm is possible with the best chance of showers overnight.  A few showers may linger into early Sunday.  However, expect plenty of dry hours during the day.  The muggy feel returns too. Highs are warmer to begin the weekend in the middle 80s and only falling back a few degrees Sunday.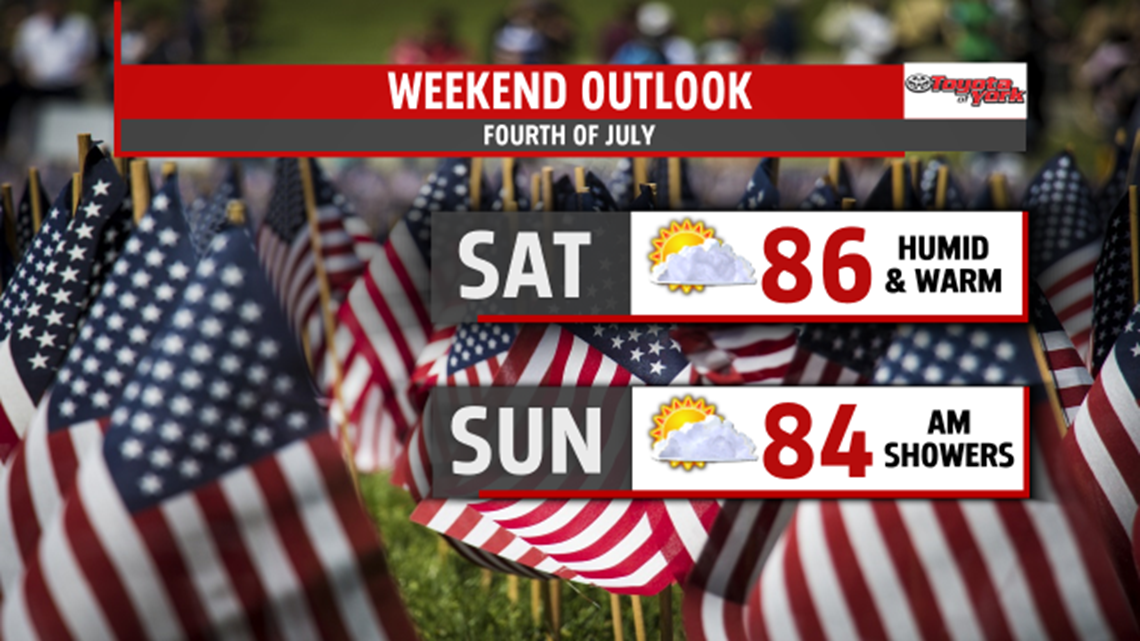 For the holiday, high pressure builds in providing a rain-free day with plenty of sunshine.  Again, high temperatures are in the lower and middle 80s.It is dry for fireworks in the evening too. Temperatures fall back to the mid and upper 70s in time for fireworks.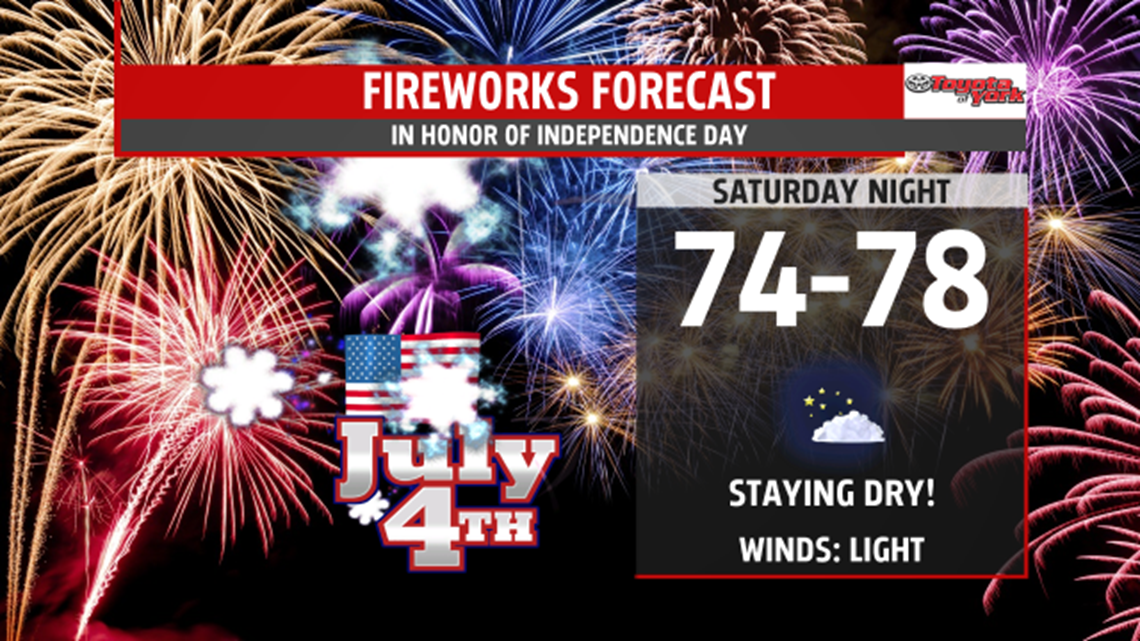 Stay with FOX43 Weather for updated changes to the forecast through the rest of the week!