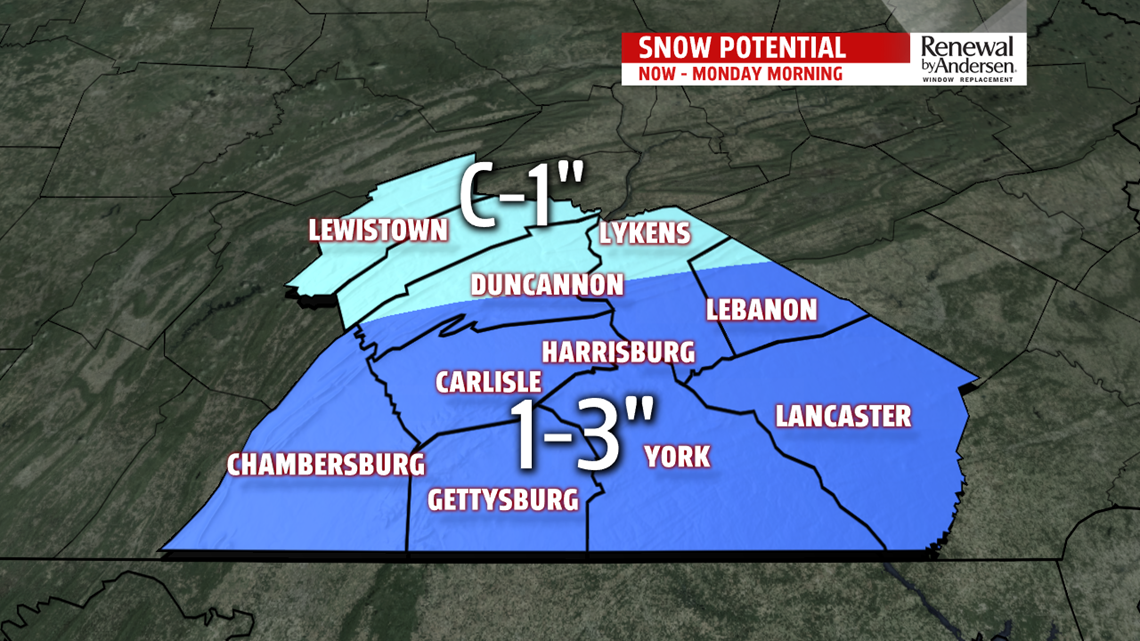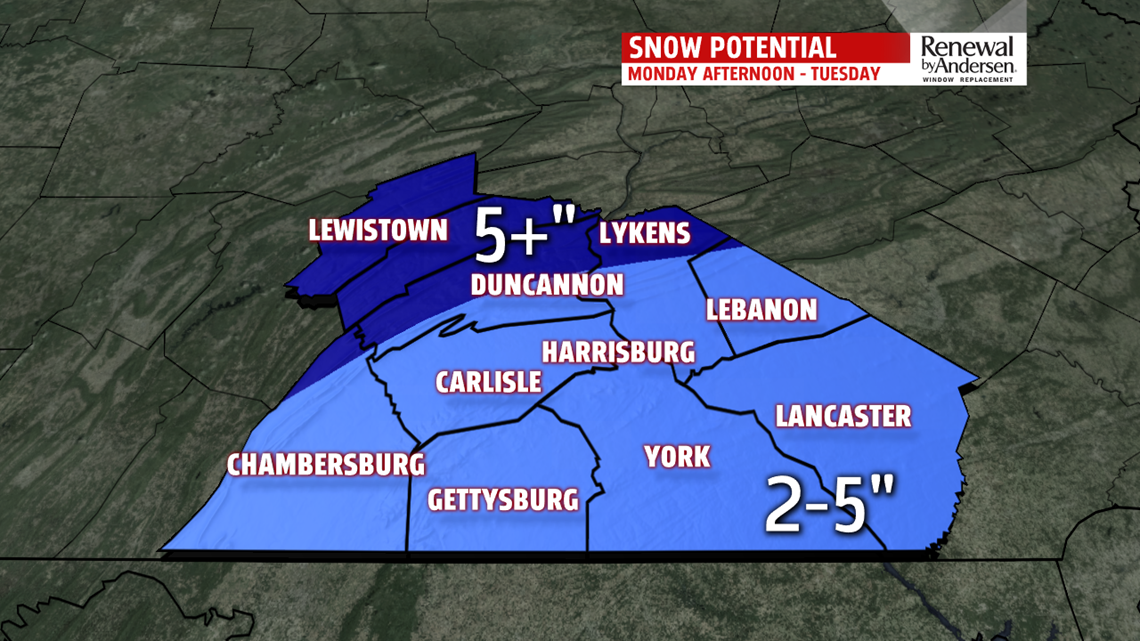 SNOW TO ICY MIX: A complex system brings snow to the area through  Monday morning, and then a snow to icy mix through the night. Light snow is expected to continue until about late morning for most of the region. Temperatures are starting in the upper 20s. Then, a break moves in for most late morning until about midday. This is roughly from 9 A.M. to 12 P.M. Locations near the Mason-Dixon Line may not see much of a break. Snow showers and even some rain showers are likely through the rest of the afternoon. Temperatures only reach the lower 30s. The readings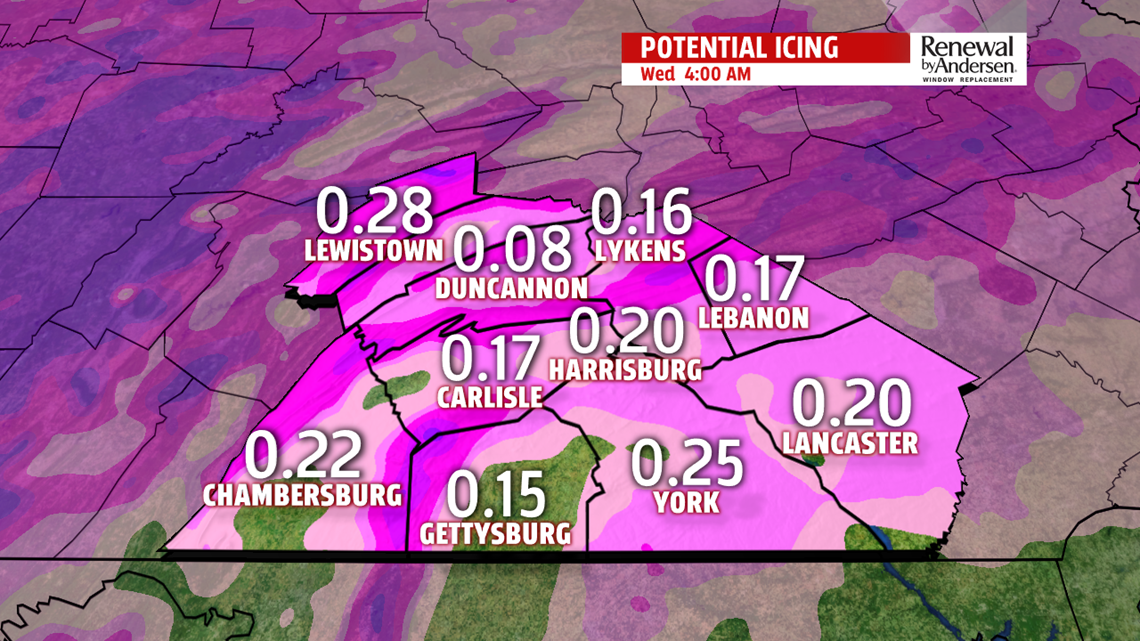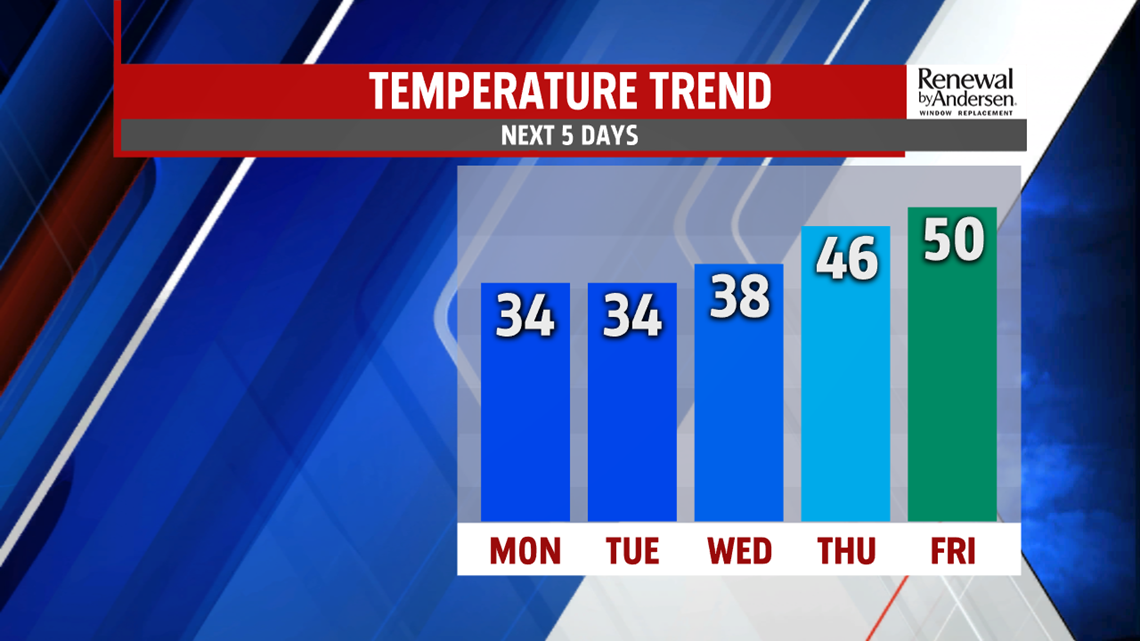 WEEKEND OUTLOOK: Temperatures start to come down through the weekend, but most of the time is dry. A few showers could linger into the early morning on Saturday, then skies are partly sunny through the rest of the day. Temperatures are in the upper 30s to lower 40s. Sunday is a bit chillier with partly cloudy skies. Temperatures reach the lower to middle 30s.
Stay Weather Smart with FOX43! Have a great Monday!