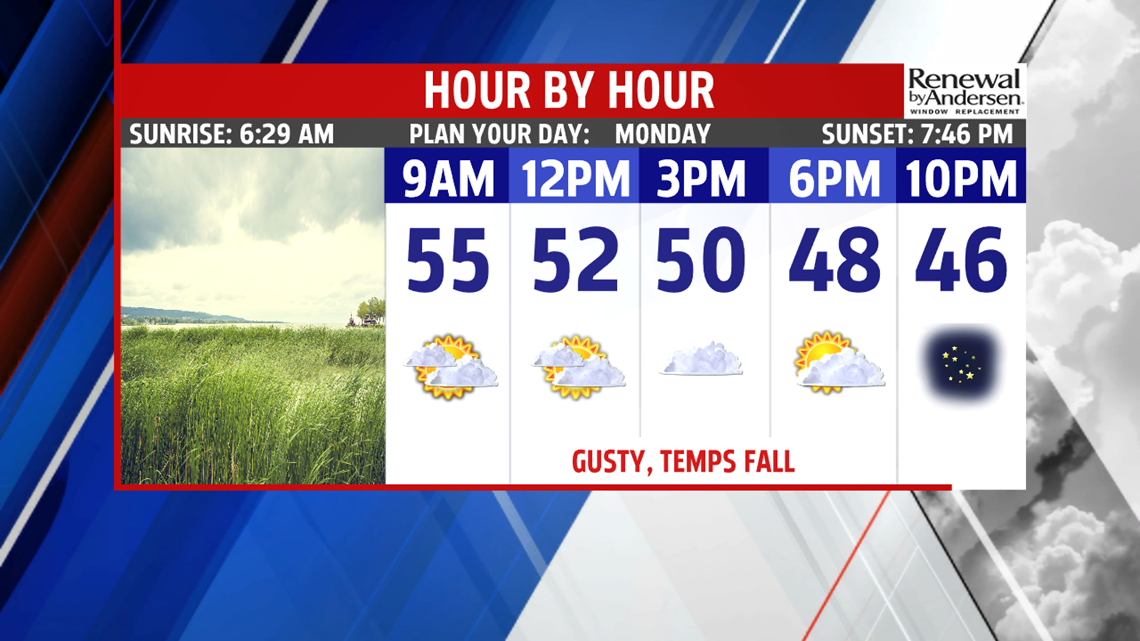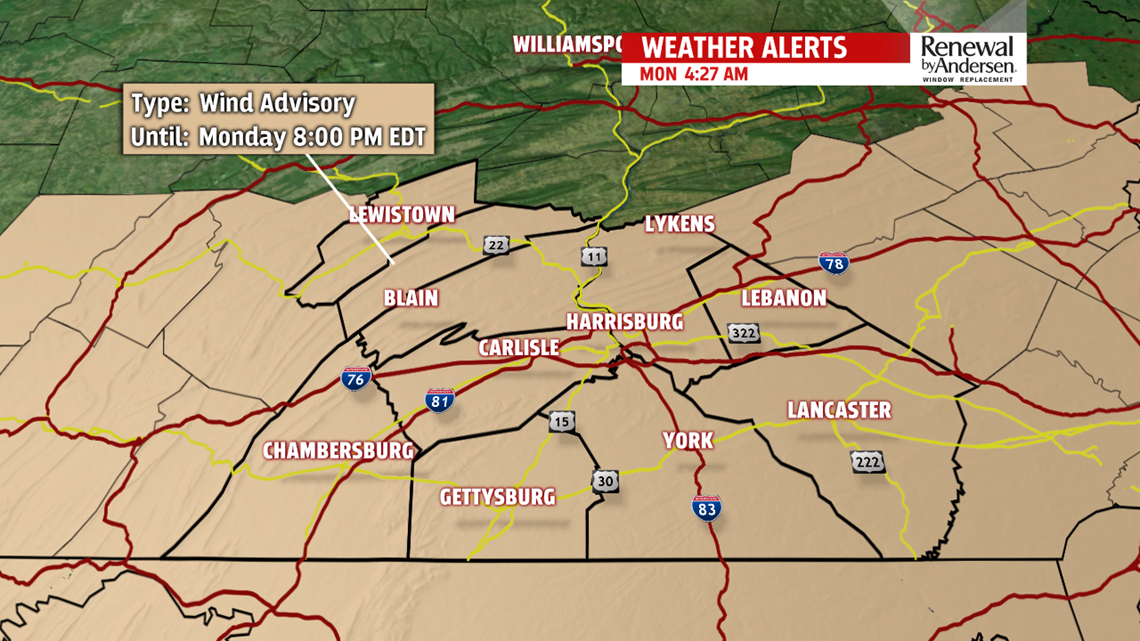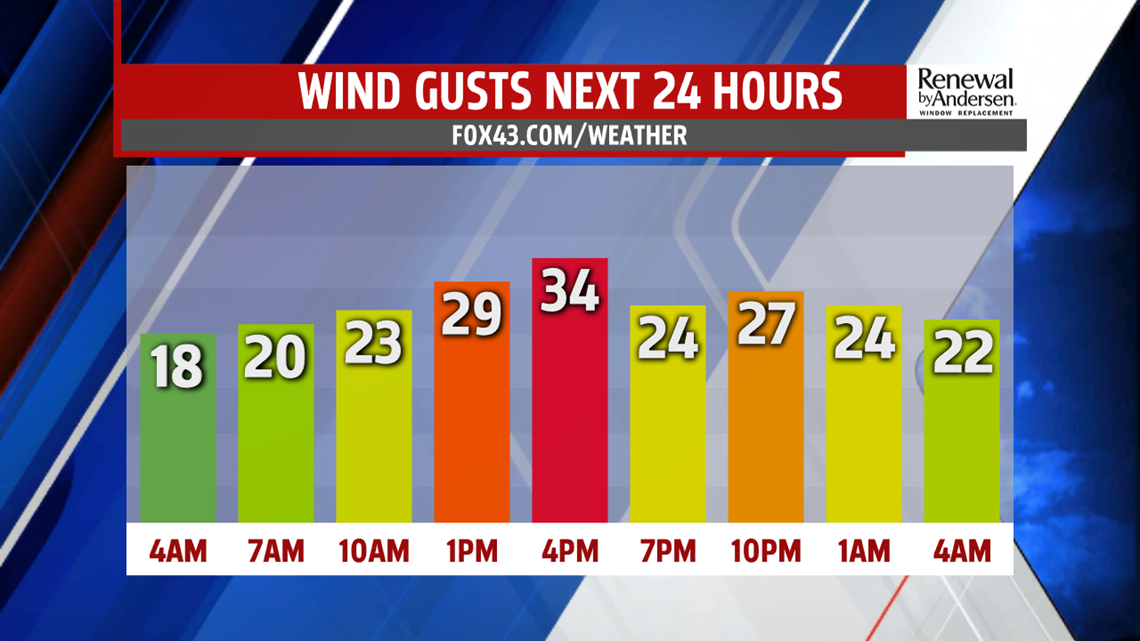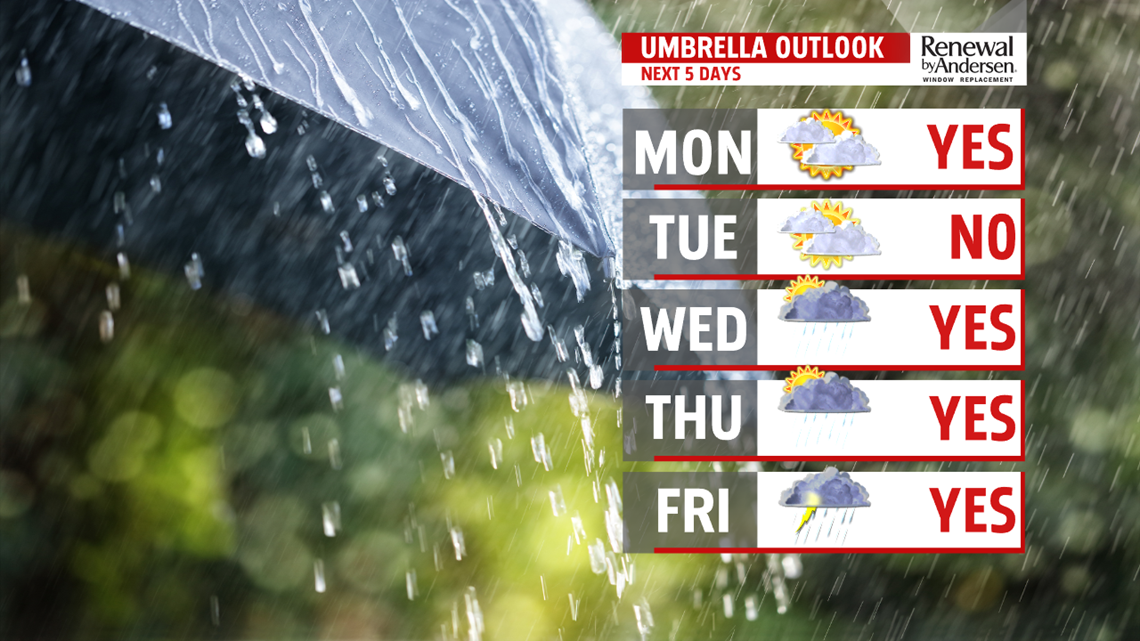 DREARY MIDWEEK:  The warm front likely gets stuck over the region through the middle of the week, keeping temperatures on the cool side and the chance for some showers alive. Wednesday brings mostly cloudy skies. A few showers are not out of the question, but there should be dry time as well. Expect temperatures in the middle to upper 50s. The warm front makes a little more progress Thursday, so temperatures should be able to nudge up a little more. Expect readings in the lower 60s. A few showers are possible once again.
EASTER WEEKEND OUTLOOK:  The shower chances continue through the Easter holiday weekend. Friday looks quite damp, with widespread showers and thunderstorms possible, especially during the afternoon. It's warm and muggy, with temperatures in the middle 60s to near 70 degrees. The chance for a few showers lingers into Saturday. Temperatures come down a bit, with readings in the lower to middle 60s. Easter Sunday still brings the chance for a few showers. Expect temperatures to come down a touch, with afternoon highs in the lower 60s.
Stay Weather Smart with FOX43! Have a great Monday!