MILD AIR:  We're in for a treat today!  A warm front pushes north and brings with it a gift of milder air for Thursday.  Today, expect sunshine to get us started with clouds rolling in later in the day.  Highs will make it to the middle 60s!  We may see a few drops toward evening.  Showers arrive overnight with lows in the middle 50s!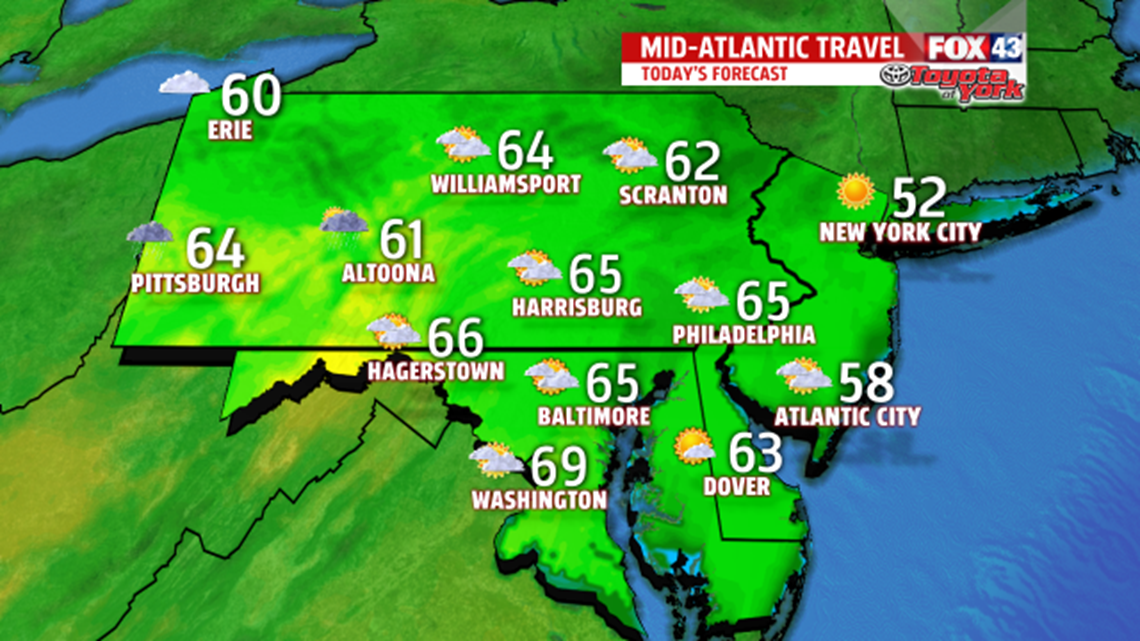 We hold the 60s for Friday as well.  However, a cold front approaches and brings with it clouds and showers.  Expect some rain early Friday with dry periods and then more scattered showers later in the day.  A final batch of rain comes in overnight.  The rain tapers on Saturday morning.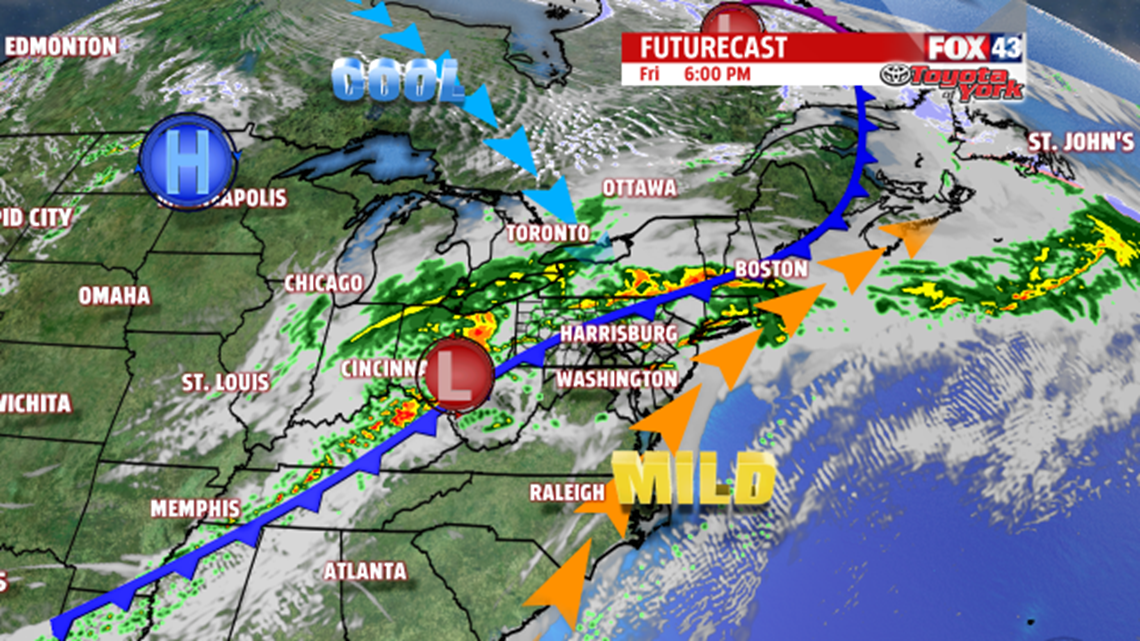 SATURDAY:  It's mostly cloudy with cooler air back in place.  Winds will ramp up to usher in colder air.  Highs only jump to near 50°.
EASTER SUNDAY:  Expect a partly cloudy day with highs into the middle 50s.  We may see a few drops but it looks like a pretty pleasant day overall.  Enjoy the day!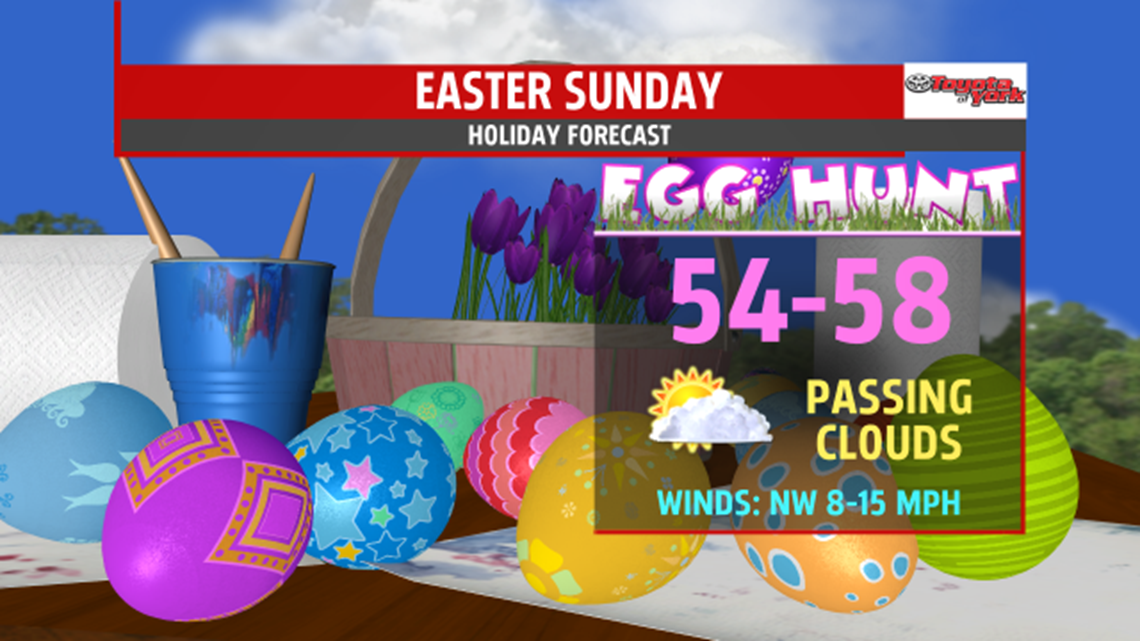 NEXT WEEK:  Monday, we make a jump to the upper 50s with mostly cloudy skies.  A front arrives Tuesday which brings milder air ahead of it.  Highs are in the middle 60s.  Expect some showers during the day.  Rain lingers into Wednesday with middle 60s.
Have a tremendous Thursday!
"What seems like the right thing to do could also be the hardest thing you have ever done in your life." – Unknown