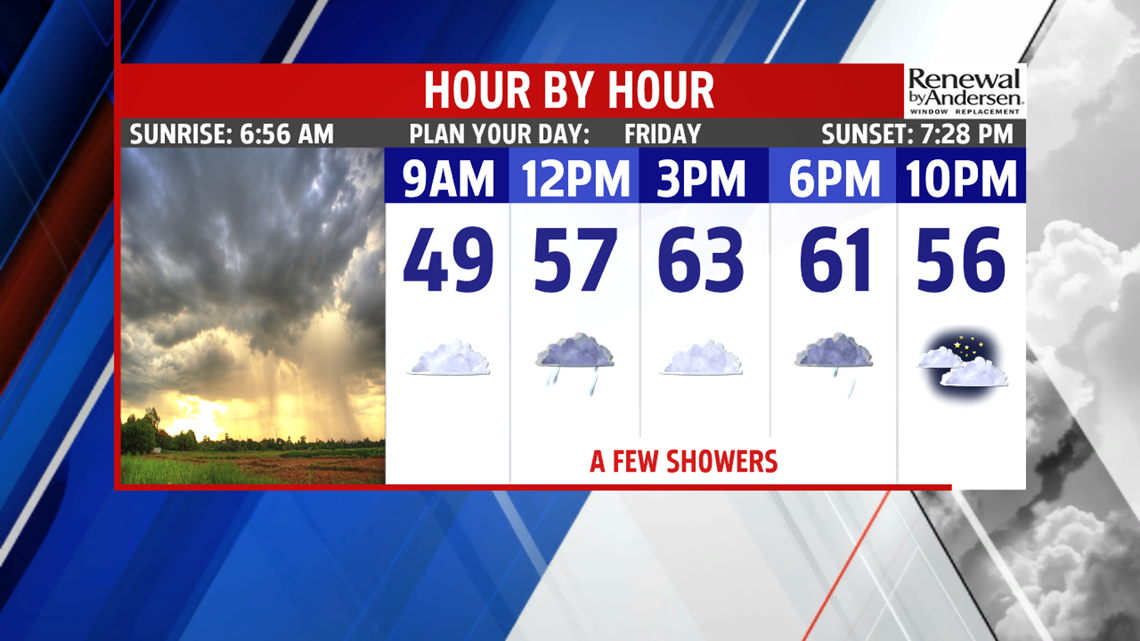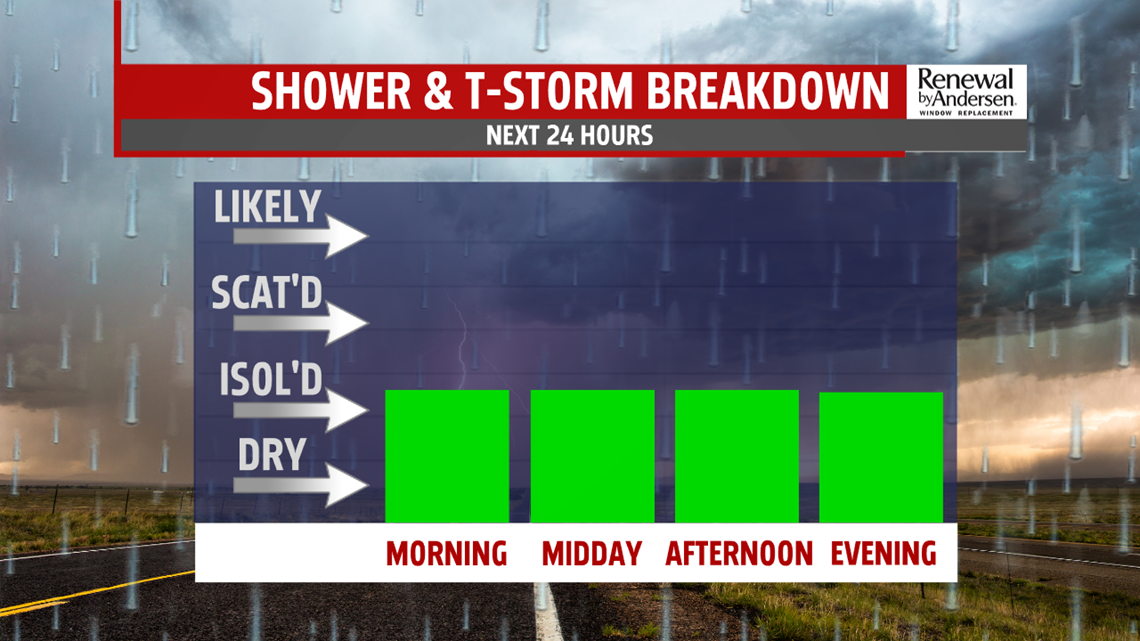 MILD WITH SHOWER CHANCES:  It's much milder start throughout Central PA, but some showers are in store for Friday as the next system approaches. Expect a few light morning showers, with temperatures starting in the middle to upper 40s. The warming trend continues for the rest of Friday despite plenty of clouds. A few showers can't be entirely ruled out either during the afternoon, but there will be plenty of dry time throughout the day. Expect temperatures in the upper 50s to lower 60s depending on the shower timing throughout various portions of the region. A couple showers are still possible through the evening, but conditions dry out through the night. Lows are very mild, with readings in the upper 40s to lower 50s. Skies are mostly cloudy.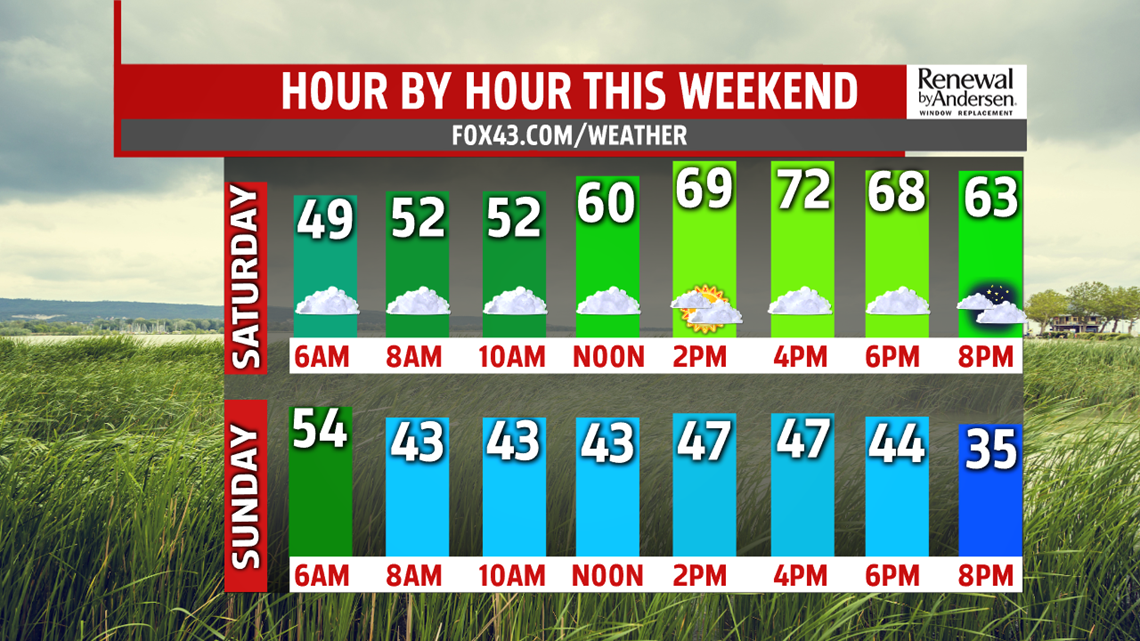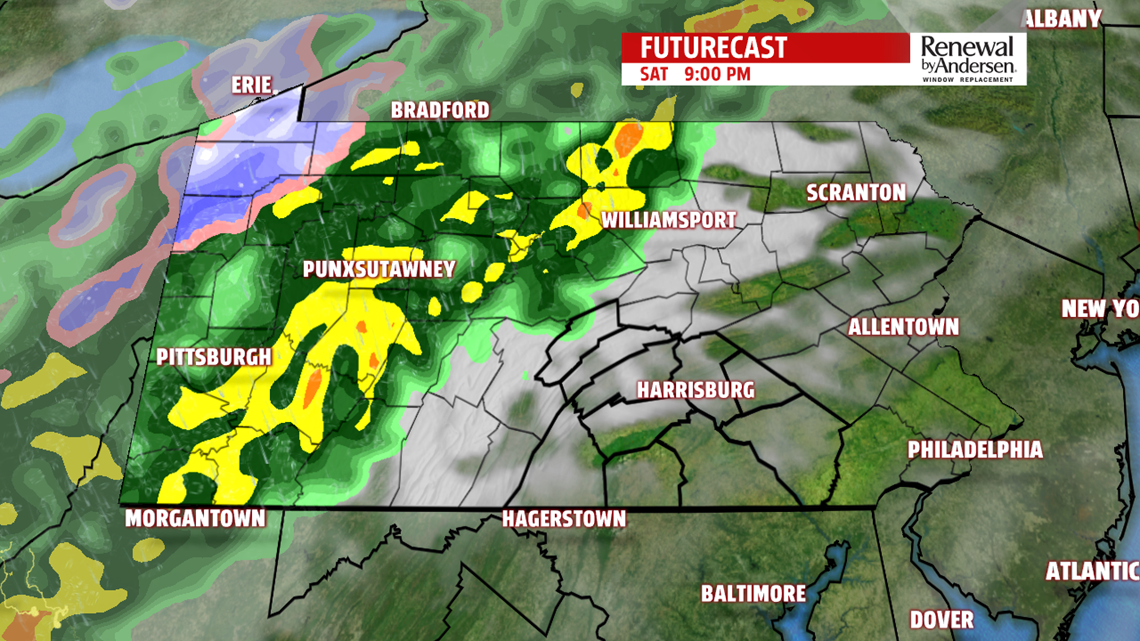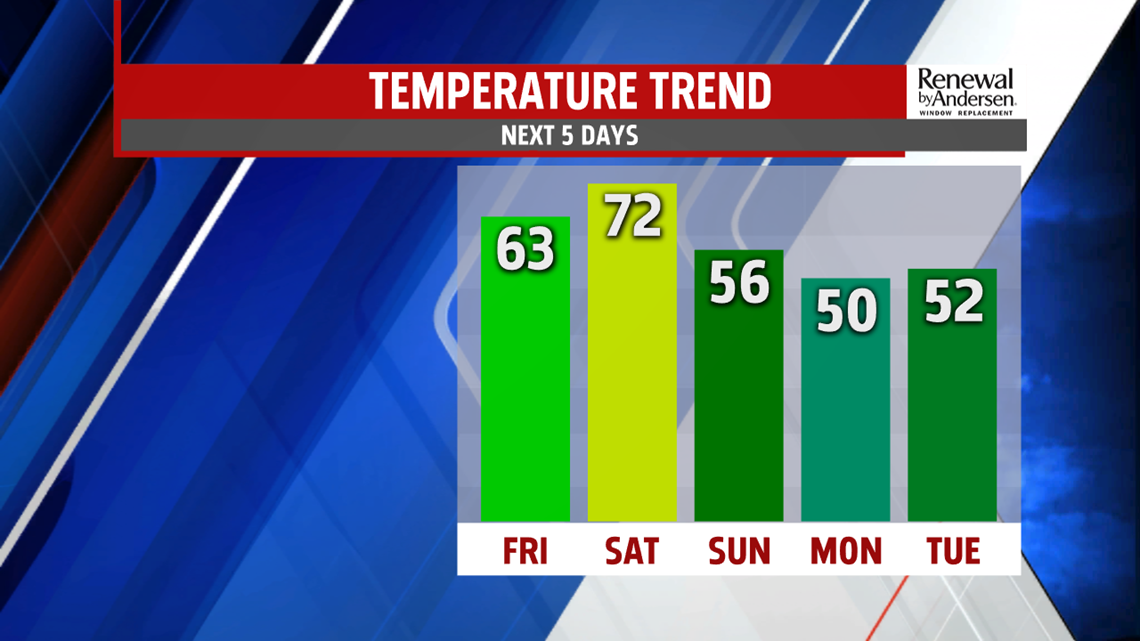 COOL START NEXT WEEK:  The chilly air settles back in by Monday. Expect readings near 50 degrees with plenty of sunshine. Tuesday is a bit milder. Highs are in the lower 50s. Wednesday brings partly sunny skies and milder temperatures. Expect readings in the middle 50s. For now, it's dry, but there's a small chance some showers could sneak into Central PA sometime in the late Tuesday to early Wednesday timeframe. Thursday is even warmer with a mixture of sunshine and clouds. Temperatures reach the lower to middle 60s.
Stay Weather Smart with FOX43! Have a great weekend!